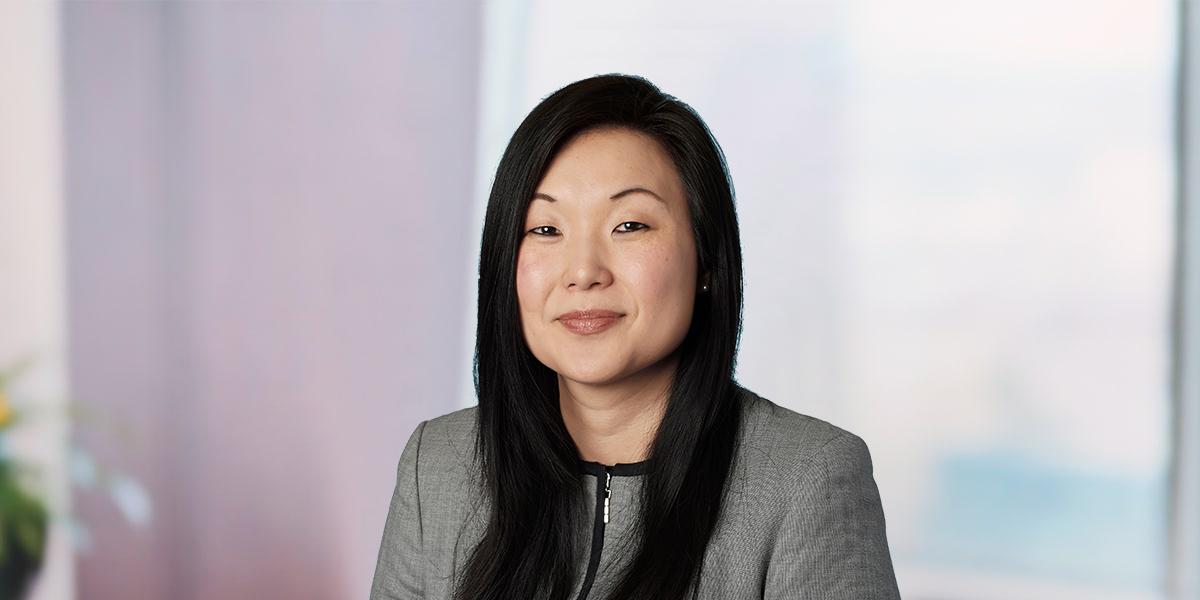 Jinnie focuses her practice on intellectual property litigation and portfolio risk assessment and mitigation. She has represented technology, pharmaceutical, and finance companies in matters before state courts, federal district courts, the International Trade Commission, US courts of appeals, and the US Supreme Court, and has participated in several mediations.

Prior to joining Mintz, Jinnie was an associate in the Boston office of another large law firm, where she served as clients' primary point of contact for all aspects of IP litigation cases, and provided counsel on budget issues, case risks, and initial patent assessments. She has significant experience managing cases from pre-filing to trial. In addition, Jinnie has drafted witness statements and expert reports; prepared witnesses, inventors, and experts for deposition and trial; taken and defended depositions; and argued at discovery and Markman hearings.

Jinnie's excellence in developing strategy and organizing complex matters and distilling them for non-technical audiences puts her in a position of high-demand when cases proceed toward trial. She is one of those rare professionals who can "parachute in" to a litigation in order to prepare the case for trial. Her experience includes all phases of litigation and she has considerable experience serving as second chair at trial. She has prepared pre-trial pleadings, openings, closings, direct and cross examinations, and post-trial motions, and has analyzed and tested key trial themes at mock trials. Her experience includes representing clients in numerous case with favorable outcomes, including representing a technology company in a multimillion-dollar intellectual property suit at the District Court, Patent Trial and Appeal Board, and International Trade Commission, and representing a private equity company in a multimillion-dollar contract and fraud dispute that settled before trial.

In addition to being a traditional patent litigator, Jinnie also provides strategic guidance to clients regarding their global competitive position. She assesses competitive challenges facing clients and devises strategies to mitigate risks and take advantage of opportunities their innovations create. This entails a deep understanding of a client's technology and an appreciation of the markets in which they operate, inclusive of competitor patent positions and product lines, regulatory landscapes, and legal precedents. Jinnie and her team prepare comprehensive market landscapes and analyze competitors to anticipate potential movement or reaction to clients' strategic options, and develops and implements comprehensive patent strategies inclusive of patent acquisition, sale, license, enforcement, and plotting future patent protections. 

Jinnie also has an active pro bono practice through which she fights for social justice on issues of human trafficking, equity in the criminal justice system, and domestic violence.

Jinnie was named to Lawyers of Color's inaugural "Nation's Best" list in 2020, recognizing diverse attorneys throughout the US.
Education
Northeastern University (JD)
Southern Methodist University (BS, Electrical Engineering)
Experience
Kajeet, Inc. v. Asavie Technologies Limited (W.D. Tex., 6:20-cv-00705) – Represented Asavie Technologies Limited in a patent infringement case involving feature management of a communication device.  The matter resolved favorably for our client, shortly after filing.
DDR Holdings, LLC v. Shopify, et al. (DDE, 1:17-cv-501) – Representing Shopify as defendant against claims alleging infringement of three patents related to specific characteristics of e-commerce platforms. Case is stayed pending resolution of inter partes reviews in which Mintz is also representing Shopify.
IPS Group, Inc. v. CivicSmart, Inc., et al. (S.D. Cal., 3:17-cv-00632) – Represented CivicSmart and Duncan in a patent infringement case involving wireless parking meters. The matter resolved favorably for our client, after the Markman hearing.
F2VS Technologies, LLC v. Daintree Networks, Inc. (DDE, 1:17-cv-1713) – Represented GE subsidiary as defendant against allegations of patent infringement related to smart lighting systems. The matter resolved favorably for our client, shortly after filing.
Recognition & Awards
Lawyers of Color: Nation's Best List of "Leading Attorneys with a Commitment to Promoting Diversity in the Legal Profession and Advancing Democracy and Equality in Marginalized Communities." (2020)
Viewpoints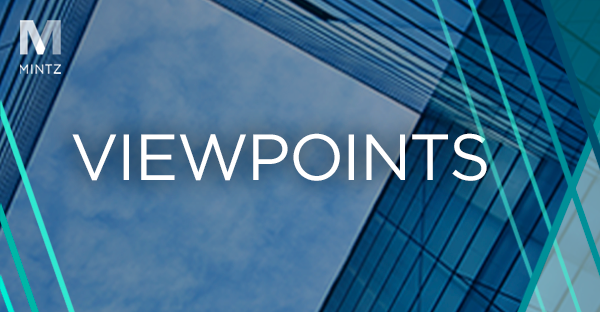 March 19, 2018
|

Advisory

|

By Michael Renaud, Adam Rizk, Jinnie Reed
Companies in many industries are integrating artificial intelligence into their products despite a decline in US AI patent filings driven by uncertainty about the patentability of software. Advances in machine learning are spurring the increased interest in AI.
Read more
November 30, 2017
|

Blog

|

By Brad M Scheller, Jinnie Reed
On November 21st, the PTAB issued guidance on motions to amend based on the Federal Circuit's en banc decision in Aqua Products, Inc. v. Matal, 872 F.3d 1290 (Fed. Cir. 2017).
Read more