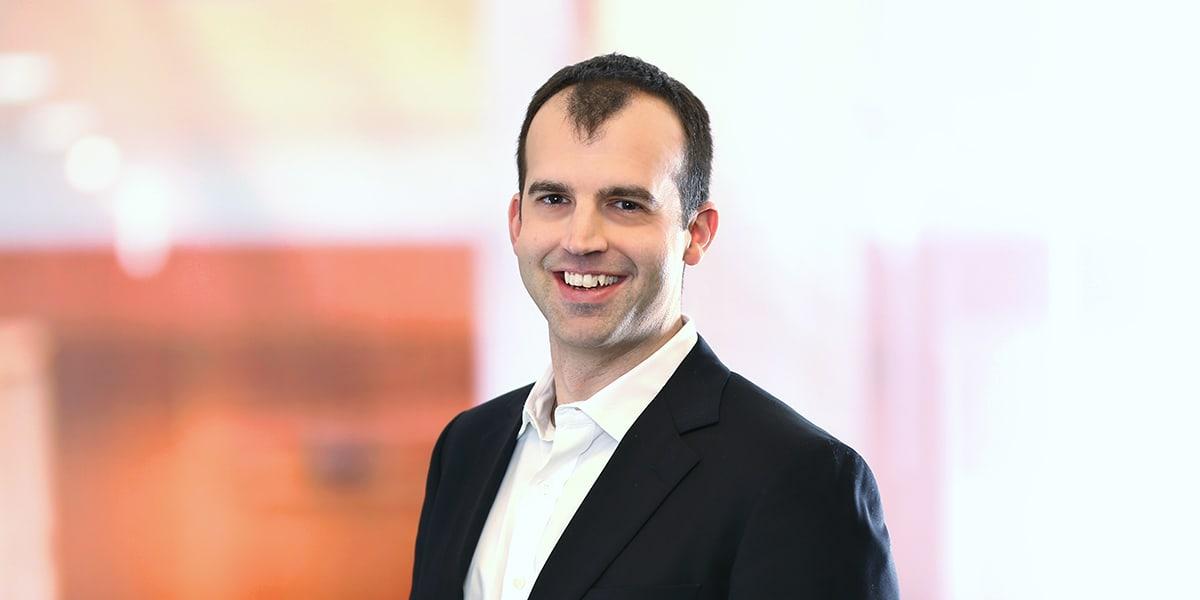 John's practice focuses on patent prosecution for biotechnology companies and clients in industries such as medical technology and agriculture. His experience includes providing strategic advice and counsel on the development of clients' patent assets, evaluating the intellectual property and technology of merger targets, and drafting and prosecuting new patent applications.
Prior to joining the firm, John was an associate with another DC practice and worked as a patent agent.
Education
George Washington University (JD)
Georgetown University (BA)
Recognition & Awards
One-day Jeopardy! champion
Involvement
Member, American Intellectual Property Association
Member and former team captain, Potomac Boat Club men's rowing team
Recent Insights
Viewpoints Viewpoints
December 21, 2016
|

Blog

|

By Mark Pino, John Forrest
The USPTO has published its notice of proposed rulemaking for the FY 2017 patent fee schedule in the Federal Register. The USPTO proposes fee increases to recover its estimated costs for patent operations and achieve its strategic goals of optimizing patent quality and timeliness and increasing international efforts to improve IP policy, protection, and enforcement.
Read more
February 25, 2016
|

Blog

|

By John Forrest, Brad M Scheller
The Federal Circuit has affirmed a district court's awarding of attorneys' fees to Alps South (Alps) based on inequitable conduct by Ohio Willow Wood (OWW) during reexamination of its patent for gel-coated, cushioned socks that fit over an amputated limb (U.S. Patent No. 5,830,237).
Read more