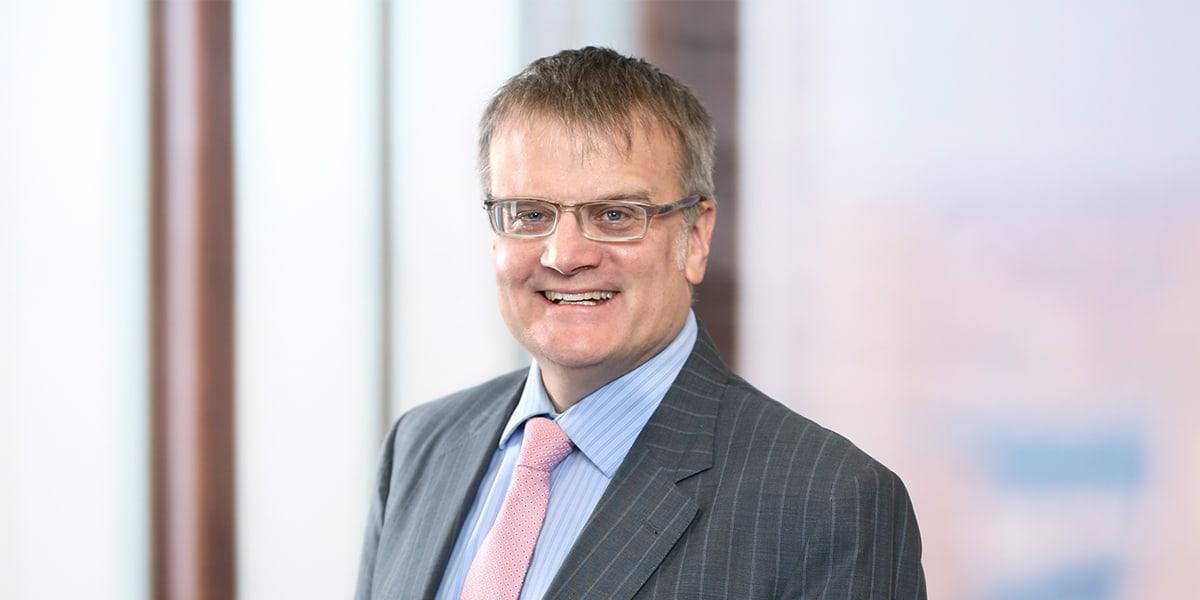 John has more than 20 years of experience working as a medicinal and synthetic organic chemist in the pharmaceutical industry, and focuses his practice on patent prosecution as well as Inter Partes Review proceedings before the US Patent Trial and Appeal Board.

John was a Summer Associate at Mintz in 2015 and 2016. During those summers and in January 2017, before his final semester of law school, he worked on the firm's Hatch-Waxman litigation for drug manufacturers Kowa Pharmaceuticals and Nissan Chemical. Prior to attending law school, John worked in the pharmaceutical industry, most recently at Amgen Inc. Before joining Amgen, John worked as a medicinal chemist at Kinetix Pharmaceuticals, Inc., ARIAD Pharmaceuticals Inc., and Cubist Pharmaceuticals. He began his career in chemical process R&D at The Upjohn Co.

Throughout John's career in industry, John has supported intellectual property protection efforts. John is a co-inventor of 14 patent applications, resulting in 12 issued US patents. He contributed to patents covering compounds for the treatment of cancer, osteoporosis, pain, inflammation, and bacterial infections. His doctoral thesis concerned asymmetric synthesis of Halichondrin B, a naturally occurring substance from a marine sponge which has antitumor properties.

While in law school, John was a staff editor of the Intellectual Property and Technology Forum.
Education
Boston College (JD)
University of Wisconsin - Madison (PhD, Organic Chemistry)
Hope College (BS, Chemistry & Mathematics)
Involvement
Member, Medicinal and Organic Divisions, American Chemical Society, (1986 - Present)
Reviewer, Journal of Organic Chemistry (2002 – 2014)
Viewpoints
January 2, 2019
|

Blog

|

By John Bauer, John L. Buchanan
In the continuing Amgen v. Sanofi saga, Amgen has asked SCOTUS to take up the issue of written description, which is currently established by showing "whether the disclosure…reasonably conveys…that the inventor had possession of the claimed subject matter as of the filing date." Ariad Pharms., Inc. v. Eli Lilly & Co., 598 F.3d 1336, 1351 (Fed. Cir. 2010)(en banc)(emphasis added).
February 14, 2018
|

Blog

|

By Christina Sperry, John L. Buchanan
On February 6, 2018, in Actelion v. Matal, the Federal Circuit affirmed the decision of the district court granting summary judgment in favor of the United States Patent and Trademark Office (PTO). 
December 4, 2017
|

Blog

|

By Christina Sperry, John L. Buchanan
In patent prosecution, the feedback loop between interested parties including patent prosecutors, inventors, and in-house counsel helps to provide the best patent applications and office action responses for a high quality issued patent.