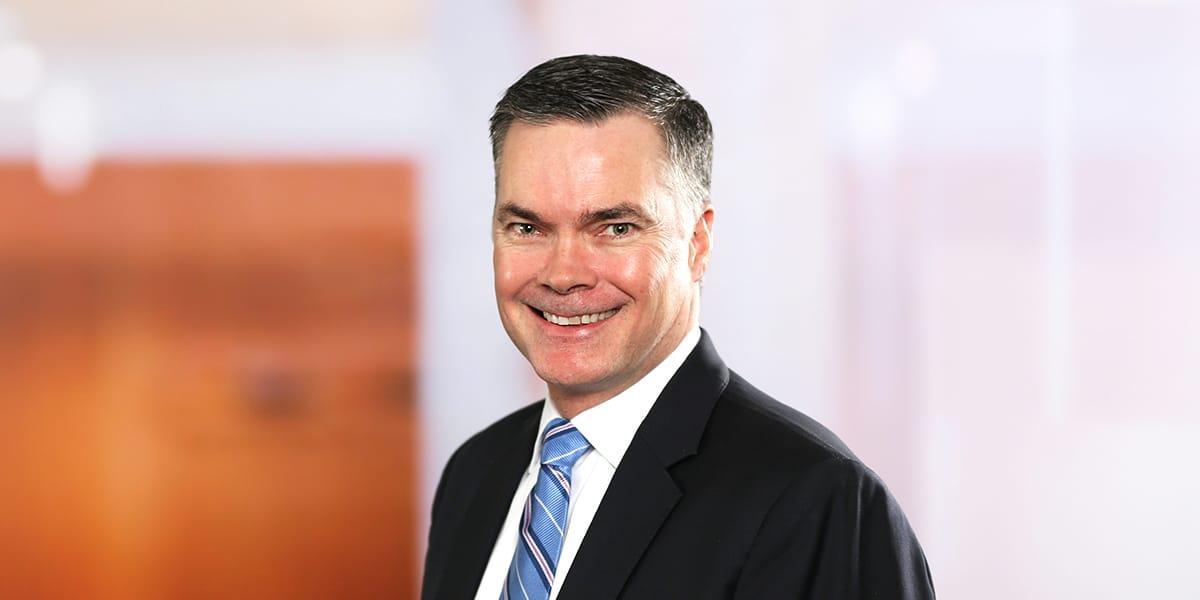 Keith P. Carroll
Member / Co-chair, Sports & Entertainment Practice
+1.617.348.4425
Keith is a nimble and active trial attorney and Co-Chair of the Sports & Entertainment Group. He works with public, private, and closely-held companies, senior executives and boards across many industries. He also regularly advises prominent professional sports franchises, senior executives and athletes with regard to league investigations, business disputes and other sensitive and high-profile matters. He has been recognized by Best Lawyers America, Benchmark Litigation and Massachusetts Super Lawyers for his litigation skills, by the Sports Business Journal as a Power Player Outside Counsel and by Chambers USA for his work in Sports Law. Since 2015, he has been trial counsel for ten matters taken to verdict, award, or decision in six different jurisdictions, and has successfully represented multiple clients in investigations conducted by Major League Baseball (MLB) and the National Hockey League (NHL). He has also successfully represented clients in multiple sports-related arbitrations, including National Basketball Association (NBA) and NHL related business disputes, and a disciplinary matter before the NBA Players Association. The complex cases he has handled cover a wide range of subjects including commercial contract disputes, antitrust claims, fiduciary duties, intellectual property, corporate governance, negligence, health care, life sciences, eminent domain, insurance bad faith, and sports industry disputes and league investigations. Keith has litigated and tried cases in numerous state and federal courts throughout the United States and has represented clients in arbitration proceedings and other alternative dispute resolution forums, including AAA and JAMS. He has also argued appeals in multiple state and federal jurisdictions, including the United States Courts of Appeals for the First Circuit and the Second Circuit.
Earlier in his career, Keith served as a law clerk to the Honorable Christopher F. Droney in the United States District Court for the District of Connecticut. During law school, he was Articles Editor and member of the editorial board for the Georgetown Journal of Legal Ethics.
Education
Georgetown University (JD)
Georgetown University (BA, Government)
Experience
Recent Sports Industry Experience
Represented Alex Cora and other Red Sox team employees with regard to the MLB investigation into allegations of illegal use of electronic equipment by the Red Sox during 2018 and 2019 to steal opposing pitchers' signs during games. Investigation concluded with no discipline for Alex based on his work for the Red Sox.
Since 2018 have represented and advised MLB organization on a variety of confidential internal and external matters.
Trial counsel for NBA player agent accused of violating the NBAPA code of conduct who faced decertification as an agent. Arbitration Award resulted in dismissal of charges and full exoneration of client.
Lead counsel for NHL hockey club in breach of contract dispute with minor league affiliate.
Represented NHL senior team executive in business dispute with organization and ongoing NHL investigation.
Lead trial counsel for a large privately owned international sports and entertainment company which owns multiple top-tier professional sports teams in NBA, NHL, and MLS in commercial contract litigation regarding management of sports arena. Obtained complete trial victory and determination of no liability for client.
Served as lead trial counsel for an elite professional athlete and US Olympian in a breach of contract arbitration.
Advised NHL hockey club on regulatory and disciplinary matter related to player contract signed during lockout.
Trial and Litigation Experience
Trial counsel for DivX, a storied video codec company that was founded in San Diego in 2000, as Complainant at the ITC enforcing patents relating to internet video and streaming media against Samsung, LG, TCL, Realtek, and MediaTek. Several weeks before the ITC hearing, Samsung and LG settled all matters with DivX, and Realtek was terminated from the investigation, leaving TCL Communications as the remaining respondent/defendant. The trial went forward in July 2021 and the remainder of the investigation was terminated following a client favorable settlement in fall 2021.
Lead counsel for a closely held manufacturing company and its founder/majority shareholder in corporate governance and freeze-out litigation pending in Massachusetts. Trial scheduled for October 2021.
Lead counsel for IT infrastructure firm in breach of contract lawsuit in the United States District Court (W.D.N.C.) involving the technology buildout for a national consumer services franchise involving more than 1,000 locations nationwide. Successfully dismissed RICO counterclaim and settled the case on client favorable terms prior to trial.
Lead counsel for international travel and real estate rental business in regulatory enforcement matter before the Massachusetts Division of Professional Licensure.
Lead counsel for New England labor union in defense against antitrust and labor claims asserted by competing labor unions in United States District Court (D.Conn.). Successfully obtained summary judgment in clients' favor and successfully upheld the victory after oral argument at the United States Court of Appeals for the Second Circuit.
Lead counsel for New England labor union in defense against antitrust and labor claims asserted by competing labor unions in United States District Court (D.Conn.). Successfully obtained summary judgment in clients' favor and successfully upheld the victory after oral argument at the United States Court of Appeals for the Second Circuit.
Lead trial counsel for personal creditor in a breach of oral contract claim brought against debtor in Massachusetts Superior Court. Jury returned a verdict for the full amount of the debt owed and judgment entered for that amount plus interest. Also successfully represented the same client before the Appeals Court, which issued a decision affirming the trial court judgment in all respects.
Lead counsel for a Milwaukee-based manufacturing company in defense of a lawsuit pending in the United States District Court (S.D. Cal.). Successfully argued and convinced the Court to dismiss the plaintiff's Lanham Act and unfair trade practices claims and successfully briefed and won an objection to plaintiff's motion to disqualify Mintz from the case. The remaining patent claims (led by the Mintz IP Group) settled very favorably after claim construction ruling from Court in client's favor.
Lead counsel for the Trustee for the holders of $189M worth of Industrial Development Revenue Bonds in an Adversary Proceeding in the United States Bankruptcy Court (E.D. Tex.) involving multi-million dollar claims of fraud and equitable subordination brought by a creditor of the development project debtor. Case settled favorably.
Lead trial counsel for San Francisco based life-sciences company in defense of commercial contract dispute with a supplier of essential supplies in Maryland state court. Successfully knocked out plaintiffs' $170M damages claim.
Lead trial counsel for multi-national insurance company defending against bad faith claims brought in United States District Court (D. Mass) by another insurance company. Obtained a complete victory for client after two week bench trial.
Lead trial counsel in Massachusetts Superior Court for iconic, family-owned Boston restaurant business that was forced into bankruptcy and eventually closed as a result of the Big Dig construction project. After a three week trial, the jury awarded the full measure of his clients' requested damages, which was among the top jury verdicts in 2015 in Massachusetts.
Served as lead trial counsel for a well-known public company in a corporate governance, breach of fiduciary duty, and contract dispute against former company officers. Case was settled on client-favorable terms following jury selection.
Represented a national health care services company following a $125 million acquisition in post-transaction litigation brought by seller in United States District Court in Massachusetts and obtained a favorable summary judgment and an award of full attorney's fees for client.
Successfully defended the same national health care services company in several business disputes, including as lead trial counsel in trial victory against claims brought by a commercial services provider.
Successfully defended a municipal police department and police commission against reverse race discrimination claims brought by a police officer and obtained judgment in his clients' favor following a one-week bench trial in the United States District Court (D.Conn.).
Recognition & Awards
Best Lawyers in America: Commercial Litigation (2021-2022)
Benchmark Litigation: Litigation Star (2020 – 2022)
Chambers USA: Nationwide - Sports Law (2022) 
Massachusetts Super Lawyers: Business Litigation (2013 – 2021)
Sports Business Journal Power Players: Outside Counsel (2021)
Top Verdict's Top Ten Verdicts in Massachusetts (2015)
Involvement
Past Chairman and Current Board Member, Robert F. Kennedy Children's Action Corps
Law Alumni Board Member, Georgetown University Law Center
Board Member, The BASE (Boston based urban baseball and education-focused youth organization)
Boston Advisory Board Member, Concussion Legacy Foundation
Board Member, The Foundation To Be Named Later
Advisory Board Member, UMASS Boston Sports Leadership Degree Program
Member, Sports Lawyers Association
Viewpoints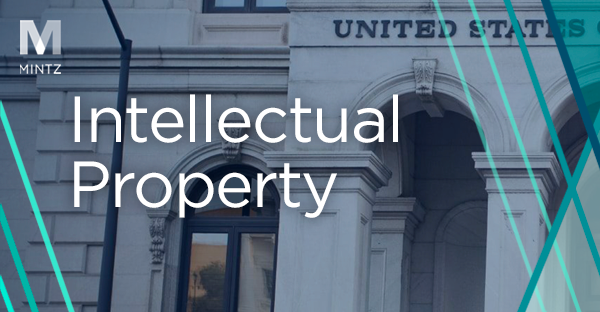 May 24, 2021
|

Blog

|

By Keith P. Carroll, Andrew D. Skale
Today, there are new opportunities to own a bit of sports history. It is now possible to even own a digital collectible of your favorite athlete making a play during a game.  NFTs (non-fungible tokens) are being used to provide digital provenance that affords unique ownership of sports most memorable moments. 
Read more
Events
Panelist
Sports Law Association
Denver Marriott, City Center 1701 California Street Denver, CO