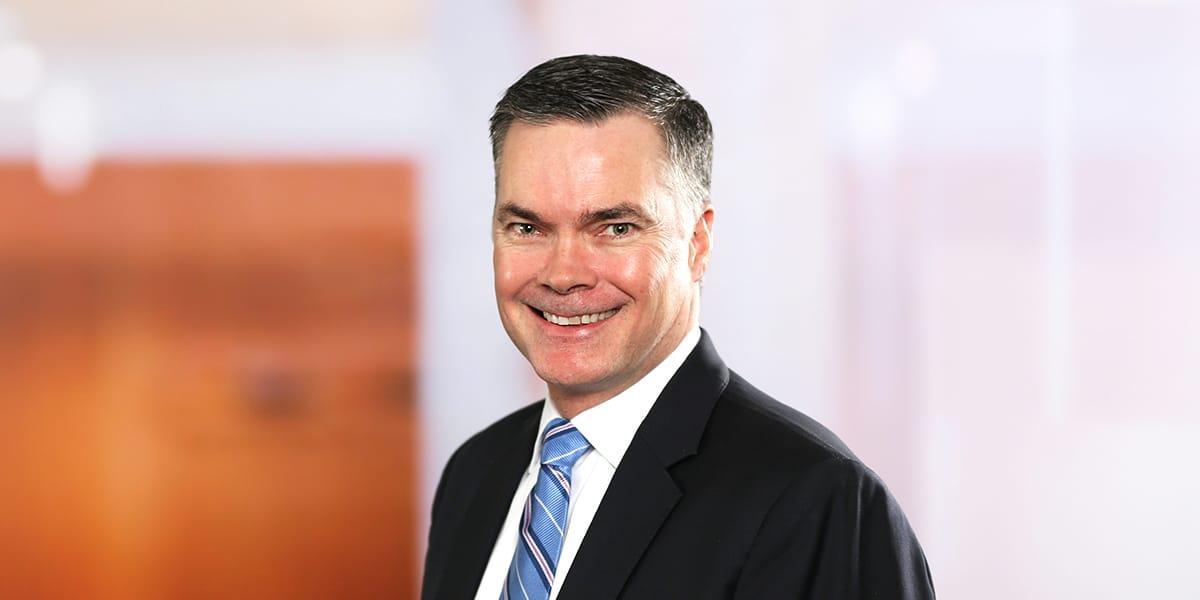 Keith P. Carroll
Member / Co-chair, Sports & Entertainment Practice
+1.617.348.4425
Keith is a nimble and active trial attorney who works with public, private, and closely-held companies, as well as individuals and boards, across many industries. Since 2015, he has been the lead trial counsel for seven trials taken to verdict, award, or decision in four different states. The complex business cases he has handled cover a wide range of subjects including commercial contract disputes, antitrust claims, class actions, fiduciary duties, intellectual property, corporate governance, negligence, health care, life sciences, eminent domain, insurance bad faith, and sports-related arbitrations. Keith has litigated and tried cases in multiple state and federal courts around the United States and has represented clients in arbitration proceedings and other alternative dispute resolution forums, including AAA and JAMS. He has also successfully argued appeals in multiple state and federal jurisdictions.
Keith served as a law clerk to the Honorable Christopher F. Droney in the United States District Court for the District of Connecticut. During law school, he was the articles editor and member of the editorial board for the Georgetown Journal of Legal Ethics. Keith also served as Co-chair of the firm's Entry Level Hiring Committee for four years. Keith is Co-chair of the firm's Sports & Entertainment Practice.
Education
Georgetown University (JD)
Georgetown University (BA, Government)
Experience
Lead counsel for IT infrastructure firm in breach of contract lawsuit pending in federal court in North Carolina involving the technology buildout for a national consumer services franchise involving more than 1,000 locations nationwide.
Lead counsel for the majority shareholder and a closely held manufacturing company in corporate governance and freeze-out litigation pending in Massachusetts.
Lead counsel for a Milwaukee-based manufacturing company in defense of a lawsuit pending in federal court in San Diego, CA. Keith successfully argued and convinced the Court to dismiss the plaintiff's Lanham Act and unfair trade practices claims and successfully briefed and won an objection to plaintiff's motion to disqualify Mintz Levin from the case. The case is ongoing.
Lead counsel for the Trustee for the holders of $189M worth of Industrial Development Revenue Bonds in an Adversary Proceeding pending in the Bankruptcy Court in the Eastern District of Texas involving multi-million dollar claims of fraud and equitable subordination brought by a creditor of the development project debtor.
Lead trial counsel for San Francisco based life sciences company in two breach of contract trials in Maryland state court. After successfully knocking out plaintiffs' $170M damages claim, Keith led the trial team in two successive trials in October 2017 and January 2018. The case continues on appeal and Keith remains as lead counsel.
Served as lead trial counsel for an elite professional athlete and US Olympian in a breach of contract arbitration.
Lead trial counsel for a large privately owned international sports and entertainment company in commercial contract litigation regarding management of sports arena. Obtained complete trial victory and determination of no liability for client.
Lead counsel for a leading life-sciences company in a commercial contract dispute with a supplier of essential supplies. Successfully obtained partial summary judgment upholding clients' right to terminate the contract and limiting the issues to be decided at trial.
Lead trial counsel for multi-national insurance company defending against bad faith claims brought in federal court by another insurance company. After entering appearance two months before trial, plaintiff converted the jury trial to a two week bench trial. Case was tried in Fall 2016 and a decision is pending.
Lead trial counsel for iconic, family-owned Boston restaurant business that was forced into bankruptcy and eventually closed as a result of the Big Dig construction project. After a three week trial, the jury awarded the full measure of his clients' requested damages, which was among the top jury verdicts in 2015 in Massachusetts.
Served as lead trial counsel for a well-known public company in a corporate governance, breach of fiduciary duty, and contract dispute against former company officers. Case was settled on client-favorable terms following jury selection.
Lead counsel for New England labor organization in defense of federal antitrust and labor law claims brought by other New England labor unions. Successfully obtained summary judgment in client's favor on all claims.
Represented a national health care services company following a $125 million acquisition in post-transaction litigation brought by seller and obtained a favorable summary judgment and an award of full attorney's fees for client.
Successfully defended a national health care services company in several business disputes, including as lead trial counsel in trial victory against claims brought by a commercial services provider.
Served as lead trial counsel for a private equity–backed financial services company in litigation brought by its company founder. Successfully limited clients' exposure at trial and on appeal.
Took over as lead counsel following adverse summary judgment ruling against high-net worth client in federal court seeking restitution of assets taken from personal account. Successfully briefed and argued the appeal which resulted in a reversal and remand to the trial court. On remand, successfully obtained summary judgment in client's favor on all issues.
Successfully defended a pharmacy benefits management company and a large national retailer against claims seeking preliminary injunctive relief brought by over 40 independent and chain store pharmacies and one regional retailer. Following the three-day injunction hearing, Keith led the successful defense to the plaintiffs' unfair trade practice and tort claims through three years of discovery, obtaining summary judgment on nearly all of the plaintiffs' claims on the eve of the jury trial, leading to a very favorable settlement of the few remaining claims.
Part of the trial team that successfully defended a large actuarial firm in a month-long professional malpractice federal jury trial.
Part of the criminal defense team for a Boston-based money manager indicted following the federal bribery investigation of the Connecticut Treasurer's Office.
Served as lead counsel and obtained a favorable judgment transferring several million dollars of real estate into a trust for his clients' benefit.
Second-chaired a two-week jury trial and obtained a verdict in favor of a small family owned business that had been sued for breach of contract and engaging in unfair business practices.
Part of the trial team that represented one of the world's leading owners, developers, investment managers, and operators of first-class real estate in one of the largest bankruptcy proceedings ever brought in the District of Massachusetts. After a bench trial, the debtor/owner agreed to pay $679 million, allowing the client to realize a substantial return on its cash investment in less than 10 months.
Successfully defended a municipal police department and police commission against race discrimination claims and obtained judgment in his clients' favor following a one-week federal bench trial.
Recognition & Awards
Massachusetts Super Lawyers: Business Litigation (2013 – 2019)
Benchmark Litigation: Litigation Star (2020)
Top Verdict's Top Ten Verdicts in Massachusetts (2015)
Involvement
Past Chairman and Current Board Member, Robert F. Kennedy Children's Action Corps
Law Alumni Board Member, Georgetown University Law Center
Board Member, The BASE
Boston Advisory Board Member, Concussion Legacy Foundation
Board Member, The Foundation To Be Named Later
Member, Sports Law Association
Recent Insights
News & Press
Mintz Members and Co-chairs of the firm's Sports & Entertainment Practice Tyrone Thomas and Keith Carroll, Member Randy Jones, and Associate Aaron Fenton co-authored an article published by Bloomberg Law that examined California's new law that allows for endorsements and conflicts with National Collegiate Athletic Association (NCAA) rules, how other states and Congress are considering similar laws, and litigation to watch in 2020.
Events The Sports Law Association Annual Conference is designed for attorneys, agents, and all others generally interested in the field of sports law. Mintz is proud to sponsor the 43rd annual conference.
Events
Panelist
Sports Law Association
Denver Marriott, City Center 1701 California Street Denver, CO