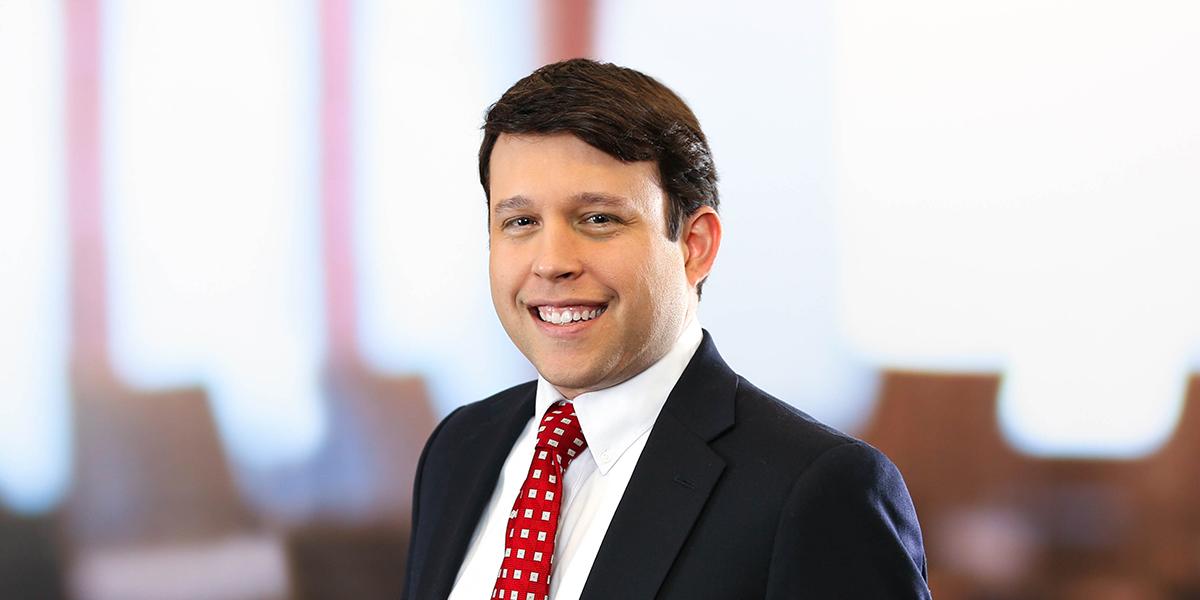 Matthew R. Howsare
Member / Chair, Consumer Product Safety
+1.202.434.7446
Matt is a prominent consumer product safety lawyer who advises manufacturers, retailers, importers, distributors, trade associations, and test laboratories. He has extensive experience with compliance, regulatory enforcement, recalls, and other product safety related issues. He represents clients before the Consumer Product Safety Commission (CPSC), Health Canada, the Federal Trade Commission, Congress, and state agencies. Matt draws on his four-year tenure as the CPSC chief of staff and his many years advising clients in private practice to devise practical and resourceful solutions for clients. He serves as Chair of Mintz's Consumer Product Safety Practice and president-elect of the International Consumer Product Health and Safety Organization (ICPHSO).
Based in Washington, DC, Matt is the Chair of the firm's Consumer Product Safety Practice. He focuses his practice on consumer product compliance and enforcement issues involving the US Consumer Product Safety Commission (CPSC), individual US states, the Federal Trade Commission, and Health Canada.
Matt previously served as the Chief of Staff of the CPSC from 2010 to 2013 and as the Chairman's Senior Counsel in 2009. Matt is very involved in the national and international product safety community and currently serves as Vice President on the Board of Directors for the International Consumer Product Health and Safety Organization (ICPHSO).
Matt regularly helps companies seeking representation on product safety reporting obligations, recalls, regulatory compliance, product safety investigations, civil penalties, import investigations, internal compliance programs and training, the CPSC's public database, and other regulatory and enforcement matters involving the Consumer Product Safety Act (CPSA), Consumer Product Safety Improvement Act (CPSIA), Federal Hazardous Substances Act (FHSA), Flammable Fabrics Act (FFA), Poison Prevention Packaging Act (PPPA), the Canada Consumer Product Safety Act (CCSPA), and other federal and state product safety laws. He assists clients with navigating complex product safety compliance issues and avoiding unwarranted recalls or enforcement actions.
Matt's experience includes representing manufacturers, distributors, and retailers of apparel, children's toys, fitness equipment, office supplies, household furniture, juvenile products, power tools, products requiring child resistant packaging, audio video equipment, arts & crafts materials, books, recreational and sporting equipment, safety equipment, hair care tools, kitchen appliances, lighters, candles, heating and cooling equipment, home decorations, promotional products, household cleaners, and many other types of consumer products. Matt also advises trade associations, testing laboratories, and various other types of clients on product safety issues and represents them before product safety regulators and Congress.
With over 10 years of experience in product safety, including the representation of a wide range of consumer product industries and working in a senior leadership position at the CPSC, Matt is able to provide well rounded, efficient, and thorough advice on the full spectrum of product safety issues.
Before joining the CPSC, Matt practiced at Nelson Mullins Riley & Scarborough in the area of product safety, as well as general, appellate, class action, and products liability litigation.
Education
University of South Carolina School of Law (JD, magna cum laude)
Wofford College (BA, summa cum laude)
Experience
Represented a major manufacturer after the CPSC's Office of Compliance ordered the company to implement a stop-sale and take corrective action for a major product line and obtained a reversal of the initial CPSC enforcement determination.
Filed Section 15(b) reports for multiple clients where the CPSC's Office of Compliance did not make a finding that a product was defective or created a substantial product hazard and a recall was not warranted.
Successfully managed and negotiated numerous CPSC and Health Canada recalls, including CPSC Fast Track and joint international recalls.
Successfully negotiated civil penalty amounts to obtain settlement with the CPSC's Office of General Counsel and avoid referral to the US Department of Justice.
Assisted multiple manufacturers, retailers, and distributors with auditing, modifying, and drafting internal product safety compliance programs and training materials.
Assisted a client with obtaining the release a large shipment being held by the CPSC's Office of Import Surveillance at a US port of entry.
Assisted a client with significantly reducing the scope of information requested in an investigation letter from the CPSC's Office of Compliance.
Successfully advocated for the CPSC to exclude a client's product from a proposed regulatory ban.
Recognition & Awards
Included on the Washington DC Super Lawyers: Rising Star – Consumer Law (list 2017)
JD Supra Readers' Choice Awards: a Top Author on product liability matters (2016)
Phi Beta Kappa
South Carolina Law Review
Moot Court Bar
Order of the Coif
Order of the Wig and Robe
Involvement
President, International Consumer Product Health and Safety Organization (ICPHSO)
Recent Insights
News & Press This feature story looks at how the longest government shutdown is impacting the furniture industry. The piece notes that several governing agencies are largely shuttered, and companies are experiencing decreasing sales and delayed shipments, among other consequences. The author notes that the overall feeling within the industry is one of significant uncertainty. Mintz Member Matt Howsare, Chair of the firm's Consumer Product Safety Practice, is among the industry sources quoted. Matt tells Business of Home, "The longer the shutdown continues, the more unilateral recalls we should expect to see. Companies should not just sit on a recall simply because the CPSC is closed if they believe there is a risk to their customers." Matt Howsare, Chuck Samuels and Shawn Skolky authored this "Expert Analysis" column. The authors note that the consumer product safety community is rarely provided guidance by federal court decisions. They do however discuss a recent U.S. District Court opinion in Zen Magnets LLC v. Consumer Product Safety Commission and the implications for the industry.
Events Matt Howsare spoke at the 2018 Regulatory Summit on "Consumer Product Safety: CPSC Reporting and Recalls".