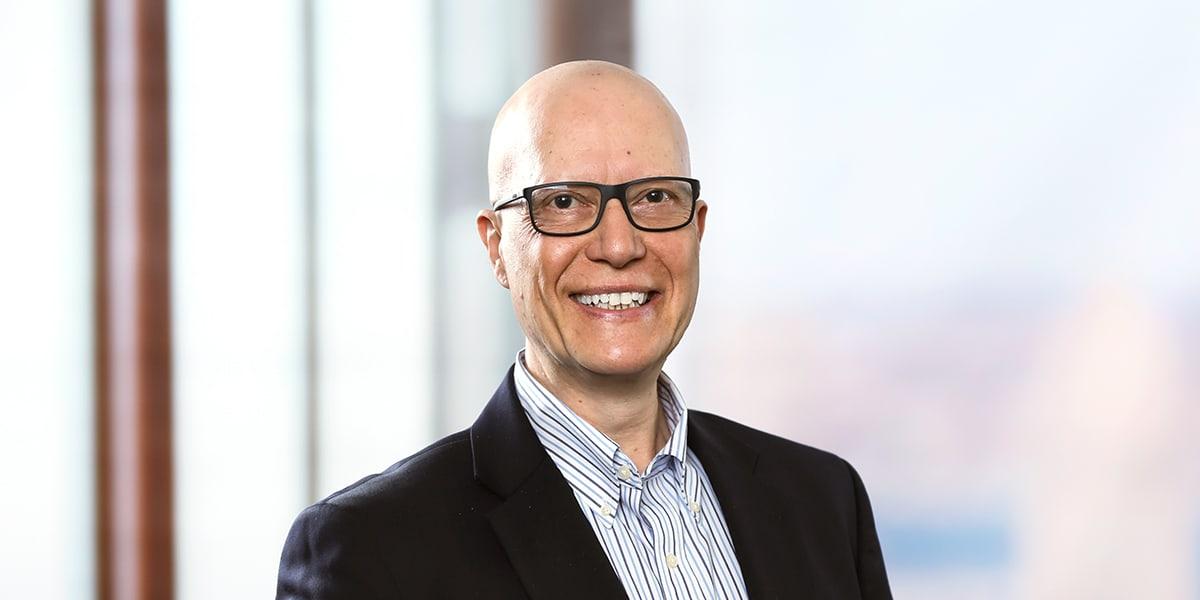 Nicholas provides patent opinion counseling and handles patent procurement for clients in the biotechnology and pharmaceutical industries. He has extensive experience in the areas of biotechnology, immunology, small molecules, molecular biology, regenerative medicine, virology, vaccines, and oncology.
Nicholas has been practicing intellectual property law for 14 years. He has significant experience working with cutting-edge biomedical technology institutions and other clients — including major US universities, research institutes, start-ups, large- and medium-size US companies, and international corporations — and has handled a wide range of IP requirements, including patent drafting, patent prosecution, freedom-to-operate opinions, validity opinions, invalidity opinions, patentability opinions, infringement opinions, licensing, due diligence, and patentability assessments.
Prior to joining Mintz, Nicholas was a partner with a full-service IP law firm based in South Florida. He also practiced at a number of other firms in Florida, and, prior to that, worked as a technology specialist in the Boston area. He has written and prosecuted patent applications in both the United States and abroad in new and cutting-edge technologies relating to virology, immunology, genetics, molecular genetics, plant genetics, genetically modified plants, molecular immunology, stem cell therapies, RNA-based therapies, bioinformatics, biochip arrays, DNA and protein chips, pharmaceuticals, and small molecule patents.
Nicholas's doctoral research focused on cellular immune recognition of pathogens and the mechanisms involved in stimulating immune responses. After earning his PhD, Nicholas went on to do postdoctoral research at a number of institutions. At Stanford Medical School, he worked on identifying those genes in the Major Histocompatibility Complex involved in autoimmune diseases. Later, at Harvard Medical School, he conducted research related to vaccinology, using Salmonella typhimurium as a model and studying the mechanisms of the immune responses generated by different vaccine antigens. In South Africa, Nicholas studied the molecular genetics of the Ebola virus, Rift Valley Fever virus, and rabies virus. During his tenure there, he set up the vaccinology department and studied neo-natal immune responses to vaccines given to infants born to HIV-infected mothers.
In addition, Nicholas has taught immunology and virology, and has presented at both national and international scientific conferences. He has received many prestigious grants from the National Institutes of Health, the Cancer Research Institute, and the Poliomyelitis Foundation. He was also awarded a Major Impact Study grant for his work on HIV and neonatal vaccine responses.
Education
New England Law (JD)
Emory University (PhD, Cellular Immunology/Virology)
University of Kansas (BA)
Recognition & Awards
Best Lawyers in America: Patent Law (2013 – 2022)
CALI Excellence for the Future Award: Patent Law (2003)
Involvement
Co-Chair, Invented Here! Committee of Boston Patent Law Association
Member, Boston Patent Law Association (2017 - present)
Member, American Intellectual Property Law Association
Member, American Bar Association
Member, New York Academy of Sciences
Co-chair, Southeastern Chapter, BioFlorida
Member, Organizing Committee for the Eastern Region Meeting, Association of University Technology Managers
Member, Boston Bar Association (2000 – 2004)
Member, South African Medical and Dental Council (1991 – 1998)