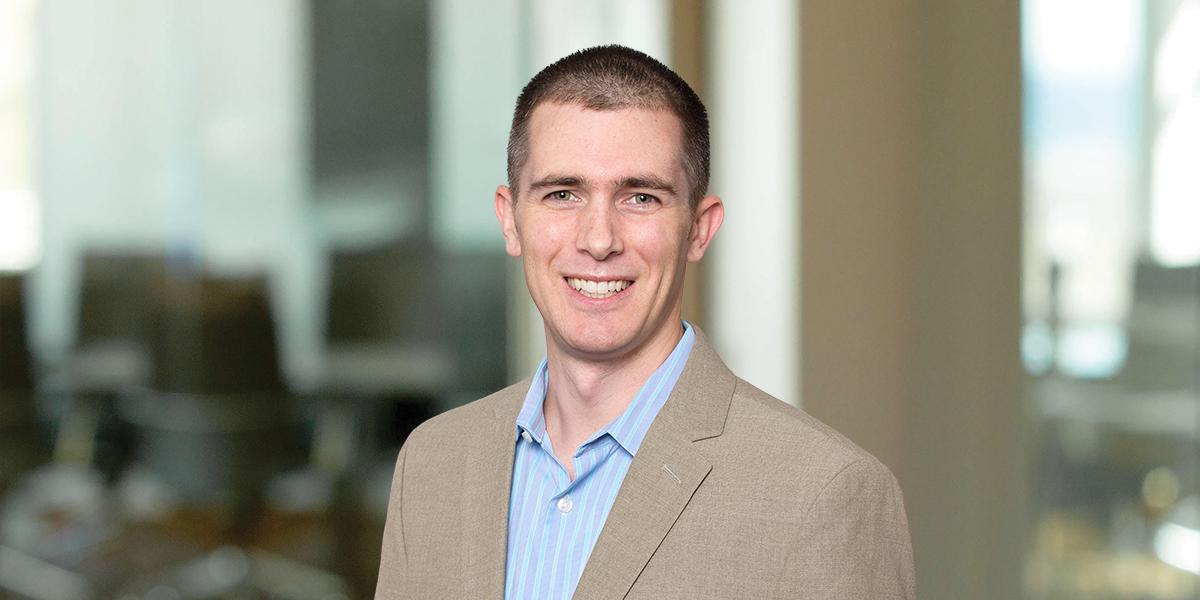 Owen is an Associate in the firm's Real Estate section, where he focuses on the leasing, buying, selling, developing, financing and permitting of commercial real estate. Owen specializes in lease negotiations, and his unique prior experience negotiating leases at a tenant-focused brokerage firm provides him with intimate knowledge of the leasing market that enables him to streamline negotiations. Owen frequently represents both sophisticated tenants and large institutional landlords in negotiations for office, lab, industrial, and flex space.
Owen also holds a California real estate brokerage license.
At the University of San Diego School of Law, Owen concentrated on Business & Corporate Law, served as Vice Chair of Tax Law Society, and served as an Associate on the Journal of Climate & Energy Law.
In his free time, Owen enjoys spending time with his wife and sons, playing amateur softball, running, and tasting craft beer.
Education
University of San Diego School of Law (JD)
University of Colorado (BA)
Experience
Represented a public medical device company, as the tenant of a portion of a two-building office and R&D project, in a complex, long-term lease transaction expanding the client's existing premises to include the entire 250,000 square foot project via a three-phased expansion including the construction of a third building at the project in accordance with a design to be developed by the client and landlord following lease execution.
Represented a healthcare information technology company, as tenant, in converting the client's multi-tenant lease into a single-tenant lease of the entire 60,000 sq. ft. building. The transaction included an extension of the existing leasehold interest, an expansion of the leased premises to include adjacent sublease premises, and a termination of the adjacent sublease.
Represented a leading hair care product company, as tenant, in the negotiation of a lease transaction involving the build-to-suit construction of a new building containing premises of approximately 54,000 rentable square feet to be used for office, distribution, and hair care professional education purposes.
Ongoing representation of a national private equity real estate investment firm in the leasing of office premises located across the country.
Ongoing representation of a leading global real estate and investment management firm in the leasing and acquisition of office and industrial properties nationwide.
Involvement
Member, Real Property Law Section of the State Bar of California
Member, San Diego County Bar Association
Member, Real Property Law Section of the San Diego County Bar Association
Volunteer Articles Editor, California Real Property Journal