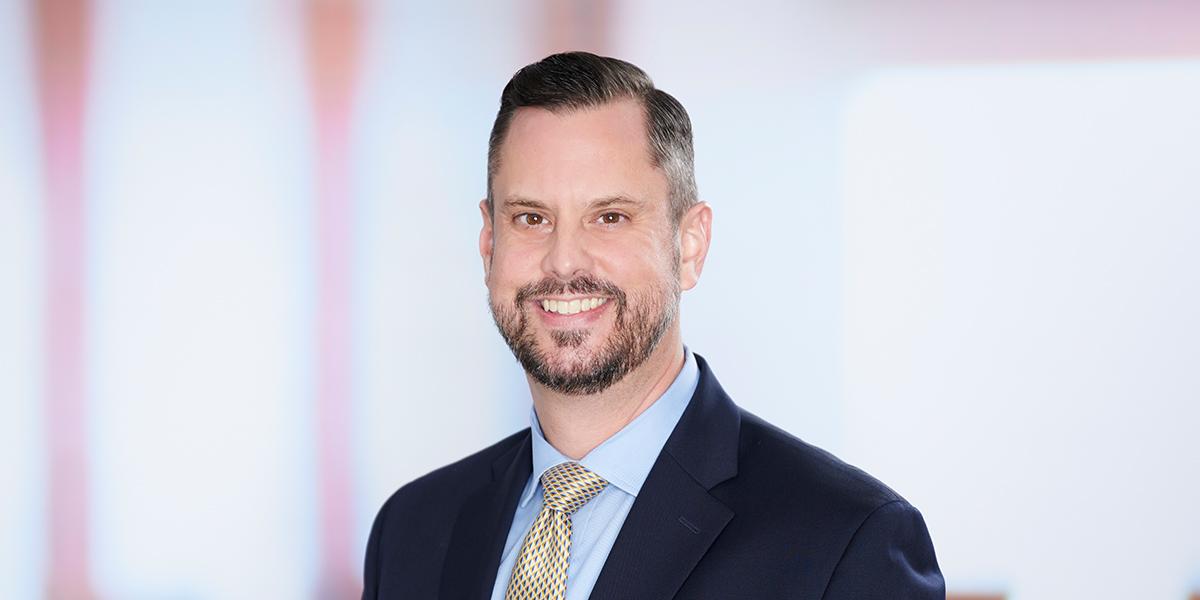 Rob's practice specializes in writing, filing, and prosecuting patent applications in electrical engineering, computer science, civil and mechanical engineering, ornamental design, and other technologies. Additionally, Rob advises key stakeholders in strategic decision making related to patent portfolio management. Rob particularly enjoys direct engagement with executives, management, engineers and scientists to develop robust disclosures of inventions. He has more than 17 years of experience working as a patent agent with intellectual property practices and has worked on more than 2,000 patent applications in high tech areas.
Among the specific technologies in which Rob has particular experience are: semiconductors, optics, LEDs and other electroluminescent displays, wireless communications, battery/electrode assemblies, artificial intelligence/machine learning, Internet of Things, user interface systems, autonomous vehicle control, automotive power systems, and medical technologies such as optical appliances, ophthalmological systems, and microfluidics. 
Prior to joining Mintz, Rob was a senior patent agent with a patent law firm in Tysons, Virginia, where he prosecuted US patent applications from filing to allowance before the USPTO. Specifically, he regularly reviewed patent specifications, including claims; amended applications for compliance with US practices and standards; analyzed USPTO Office Actions (OAs) and cited prior art references; assessed the merits of examiner arguments; and recommended response strategies to clients. He also interviewed USPTO examiners, expedited results by reaching agreement on allowability, prepared and filed formal responses to OAs, and won on appeal before the Patent Trial and Appeal Board. During Rob's time with the firm, he earned a reputation for favorably resolving complex patent applications before the USPTO.
Earlier, Rob was a patent agent with a large law firm in Washington, DC, where he represented multinational technology corporations and research institutions before the USPTO in all aspects of patent application preparation, filing, and prosecution. Rob also spent eight years working as a patent agent for an intellectual property law firm in Fairfax, Virginia, where he supported the firm's president in representing corporate clients, primarily in the electrical engineering industry.
Prior to earning his law degree, Rob worked as a Patent Examiner at the USPTO, and as an engineer and business developer for an international general contracting company. He holds an undergraduate degree in civil engineering.
Outside Mintz, Rob enjoys travel, chess, history, and philosophy.
Education
George Mason University (JD)
Clemson University (BS, Civil Engineering)