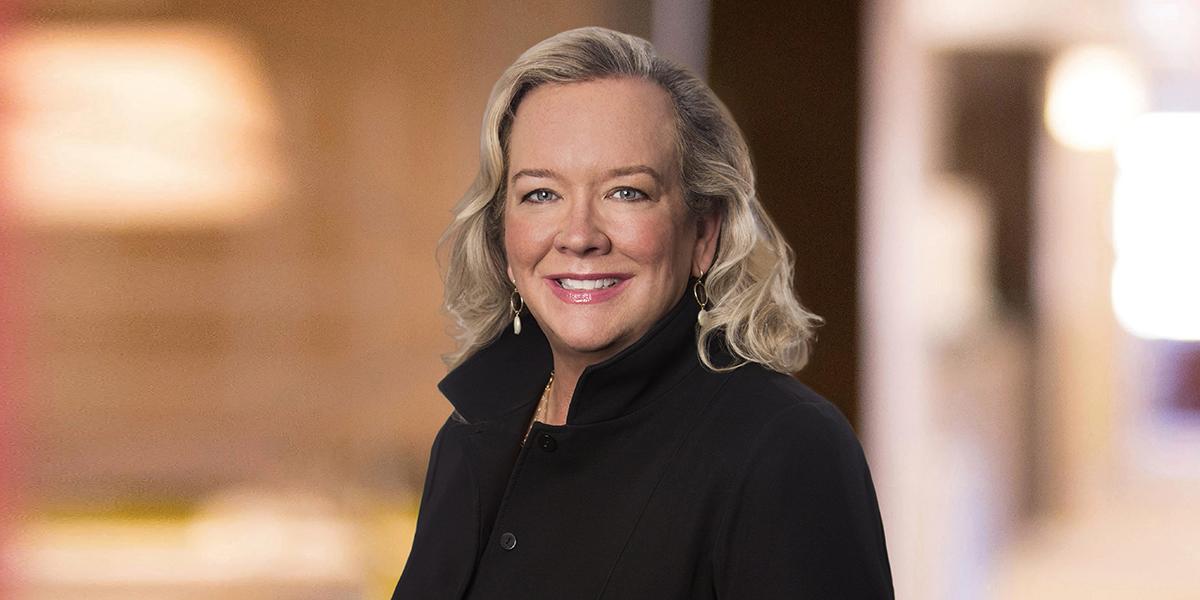 Sallye is a space and satellite attorney who is highly regarded for her ability to negotiate market access around the world for her clients' complex international satellite projects. Sallye helps companies obtain satellite spectrum, orbital slots, and operating licenses, and she negotiates all manner of satellite agreements and approvals for her clients. Sallye is well known for securing host nation authorizations for US military and government satellite ground networks and unmanned aerial vehicles (UAVs). She also counsels her clients on legal, trade, and market access issues, represents her clients before regulatory bodies around the globe, and develops legislative strategies for clients.
Sallye has extensive experience in international and US government relations for the telecommunications industry. She has negotiated and secured authorizations and license agreements for telecommunications projects from foreign governments around the world, and has negotiated and drafted sales, operating, and service agreements with commercial and government entities globally.
Sallye advises corporations and government entities on legal, trade, and market access issues in her representation of their interests in regulatory proceedings in the United States and abroad. In addition, she has developed and executed successful legislative strategies to improve market access and federal procurement of telecommunications services. On behalf of the US government, she regularly negotiates Host Nation Agreements (HNAs) with foreign governments to allow US military and government networks to be used in-country.
Before joining Mintz, Sallye was a partner at another prominent national law firm, where she practiced in the corporate, government relations, international business, and telecommunications groups. Earlier, she spent 11 years leading international market access and government affairs teams for prominent satellite companies and broadband projects, including Intelsat, PanAmSat, Teledesic, ICO Global, and Iridium.
She has also given seminars to the US Department of Defense (DOD) and at military conferences on HNAs and foreign licensing of DOD networks. Sallye has also been a guest lecturer on space law and international law at John Hopkins School of Advanced International Studies and Catholic University Law School. She frequently speaks about regulatory and licensing issues at industry events around the world and various seminar and conference proceedings, and she also has written about these issues in Space News and other newspapers, APT Journal, and FCBA International Law Journal.
Education
Catholic University of America (JD)
University of Maryland (BA)
Experience
Satellite Authorizations
Representing a subsidiary of MEASAT Global Berhad in relation to the procurement and launch of a new satellite.
Successfully negotiated licenses for 1,000 MHz of Ka-band satellite capacity with countries around the world for broadband start-up.
Served as regulatory counsel for purchases of satellite operators.
Served as regulatory counsel for sale of international satellite operator.
Served as regulatory counsel for merger of two international satellite operators.
Represented satellite operator in procurement of spacecraft, launch and related services, and worldwide regulatory strategy.
Negotiated the use of agreements with Korean and Japanese operators to allow for U.S. companies and U.S. military satellite ground network operations in Korea and Japan.
Negotiate license agreements with governments around the world and with the International Telecommunication Union (ITU).
Obtained licenses in Asia for L-band satellite start-up.
Successfully arbitrate complex disputes at ITU Radio Regulations Board (RRB).
Negotiate space licenses with countries around the world to act as Notifying Administrations at ITU.
Successfully secured Host Nation Authorizations (HNAs), Market Access, Landing Rights and Foreign Licensing for Satellite Network Operators and Users.
Telecom Policy and Regulation Development and Amendment to Allow for Market Access of New Types of Satellites Networks in Countries Around the World.
Obtained Host Nation Authorizations for satellite ground networks, UAS, aircraft radios, etc for all branches of U.S. Military, U.S. State Department and other government agencies around the world.
Recognition & Awards
ITU Expert, International Telecommunication Union (ITU)
Recommended by the Legal 500 United States for Telecom & Broadcast: Regulatory (2017 - 2019)
Involvement
Past industry representative, National Security Telecommunications Advisory Committee (NSTAC)
Member, Mid-Atlantic Board of Directors of the Society of Satellite Professional International (SSPI)
Member, Advisory Council, Pacific Telecommunications Council
Member, Steering Committee, Global Telecom Women's Network
Member, Federal Communications Bar Association
Viewpoints
May 16, 2013
|

Alert

|

By Benjamin Griffin, Sallye Clark, Darren Abernethy
In a Notice of Proposed Rulemaking issued last week,1 the FCC proposed to establish a new, terrestrial-based, air-to-ground ("ATG") mobile broadband service in the 14.0-14.5 GHz Ku-band,2 providing multi-gigabyte broadband connectivity for passengers flying over the contiguous United States.
Read more