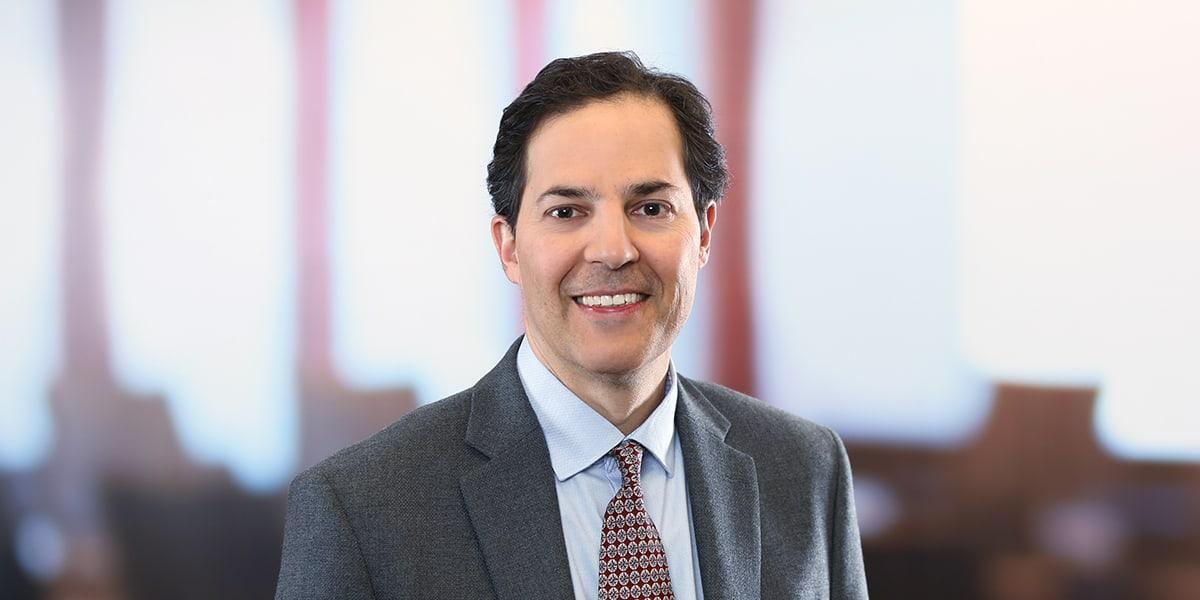 Bill is a litigator and an integral member of the Health Care Enforcement Defense group. He devotes much of his practice to disputes concerning prescription drug price reporting, distribution, reimbursement, and rebates. He represents manufacturers in disputes with whistleblowers and state and federal officials around pharmaceutical pricing, and he regularly presents at national conferences concerning these issues. He also handles disputes involving pharmacy benefit managers, pharmacies, and payors regarding Medicare Part D, pricing issues, and other regulatory matters. Bill also has a commercial litigation practice and is the DC leader of Mintz's Litigation Practice.
Bill leads the Litigation Practice in the firm's DC office. He has broad experience representing corporations and individuals in a variety of complex commercial disputes, including litigation and arbitration involving health care, pharmaceuticals, medical devices, financial services, intellectual property, telecommunications, and securities, as well as disputes with the US government.
Before joining the firm, Bill practiced in the Washington, DC litigation department of a major New York-based law firm. Following his graduation from law school, he served as a law clerk to Chief Judge Alexander Harvey of the US District Court for the District of Maryland. During law school, he was a member of the Columbia Law Review.
Education
Columbia University (JD)
University of Pittsburgh (BA, Economics)
Experience
Served as counsel for a global pharmaceutical company in a lawsuit alleging that a group of pharmaceutical manufacturers conspired to overstate the average wholesale price ("AWP") for prescription drugs covered by the Medicare program. Plaintiffs advanced claims under §§ 1 and 2 of the Sherman Act and the RICO Act. Through our advocacy, we convinced plaintiffs to drop their claims against our client in their consolidated amended complaint, thereby concluding involvement in the matter without any liability.
Recognition & Awards
Phi Beta Kappa
Washington DC Super Lawyers: Business Litigation (2013)
Recent Insights
Viewpoints February 10, 2016
|

Advisory
Events Mintz Member William Davis will speak at the 18th Annual Rx Drug Pricing Boot Camp on "Incorporating Bona Fide Service Agreements in Pharmaceutical Pricing".
Viewpoints
February 10, 2016
|

Advisory

|

By Theresa Carnegie, Ellyn Sternfield, Lauren Moldawer
In late January, the Centers for Medicare & Medicaid Services ("CMS") released the much anticipated Covered Outpatient Drugs Final Rule with Comment (the "AMP Final Rule").
Read more
Events
Speaker
Incorporating Bona Fide Service Agreements in Pharmaceutical Pricing
237 S Broad St, Philadelphia, PA 19107
Panelist
American Conference Institute
Park Lane Hotel New York, NY