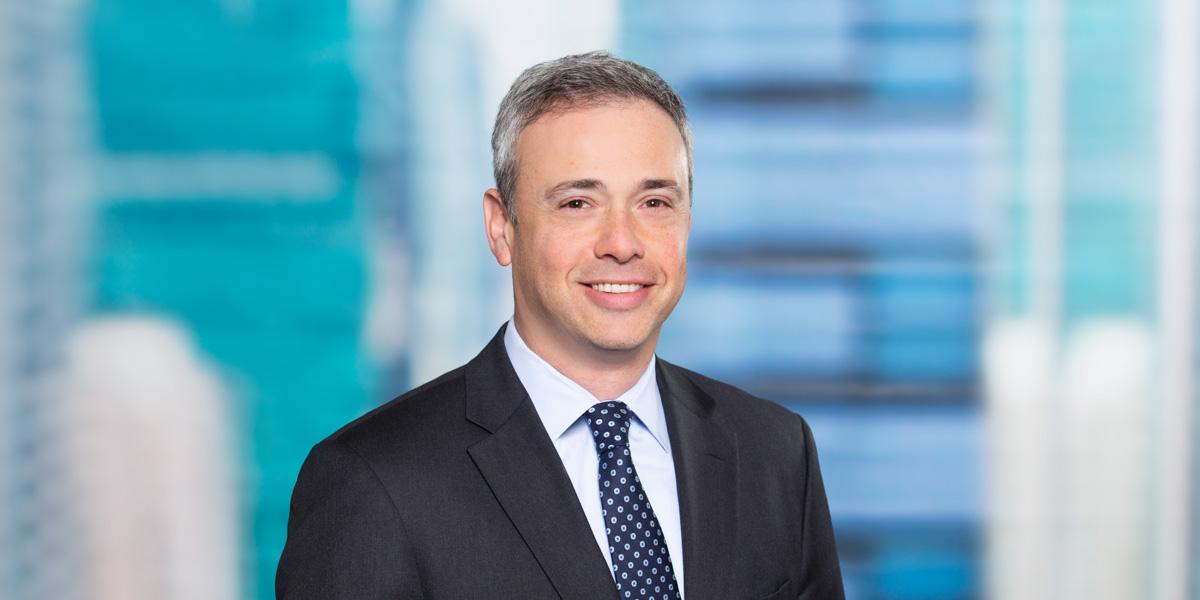 Abraham (Avi) is a business and tax lawyer based in New York. Avi represents clients on a wide range of matters, including mergers and acquisitions, divestitures, tax-free spin-offs, leveraged buyouts, joint ventures, fund formations, debt financing, capital markets transactions, and financial restructurings. Avi advises clients on the formation and operation of public and private partnerships, limited liability companies, and S corporations. He has significant experience advising domestic, international, and multinational clients on structuring considerations relating to cross-border investment structures, business formation, and internal restructurings. In addition, Avi has extensive experience representing foreign investors into U.S. real estate and other joint-ventures.
Avi has represented companies in all stages of development, including early stage venture backed entities, mid-market private equity, and hedge funds and Fortune 100 companies. He has counseled clients in diverse industries, including pharmaceutical, retail, financial services, manufacturing, technology, telecommunications, and energy.
Before joining Mintz, Avi was a partner at another large law firm. Earlier he practiced tax law at other leading international firms, and worked as an investment banker with the media and telecom group of a bulge bracket investment bank.
Education
New York University (LLM)
Tel Aviv University (LLM, magna cum laude)
Tel Aviv University (LLB, magna cum laude )
Tel Aviv University (BA)
Experience
Represented Myriad Genomics, a Nasdaq-listed molecular diagnostics company, in its acquisition of Assurex Health, an informatics-based precision medicine company for up to $410 million
Represented Corinthian Capital in its sale of  Friedrich Air Conditioning Co., Ltd. to Monomoy Capital Partners
Represented a middle-market private equity firm in the formation of $250 million fund
Represented financial sponsors in structuring a multi-billion dollar energy-focused private equity fund
Represented a consortium of private equity firms in their $2.69 billion sale of a majority stake in a leading US retailer
Represented a middle-market private equity firm in its $300 million acquisition of a health care company 
Represented a private equity backed medical device company in its $350 million combination with a strategic competitor
Represented a publicly traded manufacturing company in its $700 million acquisition of a worldwide business segment from a strategic competitor
Represented a foreign based publicly traded pharmaceutical conglomerate in its disposition of various business units in the US, Europe, and Australia
Represent a publicly-traded energy company in its $1.175 billion acquisition of natural gas–fired power plants
Represented a bank holding company in its tax-free merger with a competitor
Represented a publicly traded Fortune 500 company in its $3 billion bond issuance
Represented a life science company in its $350 million IPO
Represented a global food and beverage company in its $420 million IPO
Represented underwriters with respect to $100 million IPO of a life science company
Involvement
Member, American Bar Association
Member, International Fiscal Association
Member, New York State Bar Association
Viewpoints
April 28, 2016
|

Alert

|

By Abraham Reshtick
Earlier this month, the IRS and Treasury Department proposed new Treasury regulations (the "Proposed Regulations") under Section 385 of the Internal Revenue Code. The Proposed Regulations would significantly modify the tax analysis concerning the treatment of certain related-party instruments as debt vs. equity for U.S. federal income tax purposes. 
Read more