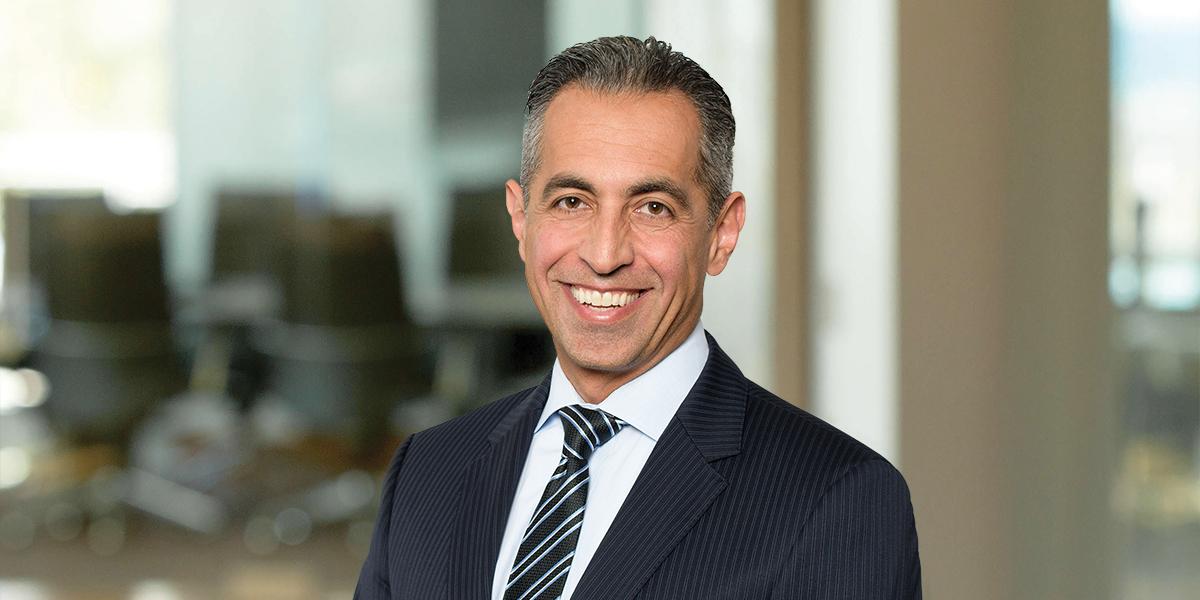 Jason is an experienced intellectual property lawyer with a focus on counseling and representing national and international technology clients in all matters involving the procurement, protection and monetization of IP assets, including patent and trademark prosecution, sale and acquisition of IP assets, technology licensing, due diligence, opinion work, and administrative patent appeals. 
Prior to joining Mintz, Jason served different roles in both public and private sectors.  He served as in-house patent counsel for a successful Bay-Area technology company and prior to that was outside IP counsel to numerous Fortune 100 technology companies, high-tech startups and prolific master inventors.  For a period of three years, Jason was chosen to serve on the California State Bar's Executive Committee for the IP Section to help advocate for State Bar constituents and attorneys before judicial and administrative tribunals.
Before joining one of the largest IP firms in California, he worked with Emerging Technologies group of a highly-regarded Los Angeles entertainment law firm, where he managed a large portfolio of IP matters in various technology areas.  He also dedicated several years to public service when he joined the United States Patent Office in Denver, Colorado as an experienced patent practitioner to help start a satellite examining core. 
Above all, Jason takes pride in utilizing his diverse background and technical experience to first determine what a client wishes to accomplish and then help meet client expectations in the most effective and efficient manner with an emphasis on quality. 
Jason has published and lectured before local, national and international legal and educational organizations, bar association, and industry journals. Samples of his published articles, including those selected by the California State Bar for CLE credit for ethics and elimination of bias training, are available under Publications listed below. 
Education
Loyola Law School - Los Angeles (JD, Dean's List)
California State University (BS, Computer Science & Engineering, cum laude)
Experience
Successfully represent world-renowned leading fintech data analytics corporation with developing its patent portfolio, despite significant hurdles in the legal landscape against granting patents for subject matter that involves financial transactions and algorithmic solutions.
Counsel and support due diligence activities of reputable venture capital firm in negotiations involving joint ventures and acquisition of IP assets from major patent holding entities for the purpose of development and monetization.
Represent start-up video game company in protection of IP assets related to innovative dance game with intuitive control features, revolutionizing the mobile and PC platform gaming experience.
Counsel SaaS software developer in technology licensing agreements against an American multinational retail corporation that operates a chain of hypermarkets, discount department stores, and grocery stores.
Represent leading and start-up technology and software companies in procuring patents for products that use artificial intelligence, machine learning, cryptocurrency, and blockchain models for business and medical applications.
Supported IBM's Haifa Research Labs for over 10 years (as the "go-to" outside patent counsel) in technology areas related to cloud computing, encryption, virtual machines, and data security.
Represented communications and wireless device manufacturer before the United States Patent Office and also in transactions and negotiations involving IP licenses according to FRAND terms.
Represented household name semi-conductor manufacturer in the expedited filing of a large number of patent applications for complex semiconductor designs and architectures.
Successfully represented and counseled an innovative Bay-Area telecommunication start-up on developing and managing an extensive patent portfolio with an eye towards monetization - the IP portfolio was asserted against the largest mobile device manufacturers in the world. Counseled the start-up in IP transactions and licensing matters as the company evolved into a publicly traded company on Nasdaq. 
Drafted and successfully prosecuted hundreds of patents in a variety of technical disciplines including medical devices, video games, virtual and augmented reality platforms, computed tomography imaging, laser optics, graphical user interfaces, and fail-proof data management and redundant data recovery systems.
Defended allegation of copyright infringement and counterfeiting against a wholesale fabric manufacturer.  Settlement was reached at a fraction of original demand, the amount and attorneys fees were covered by the insurer all to client's complete satisfaction.
Successfully sought injunctive relief in Federal District Court against trademark infringer who was unlawfully competing with the client in the sale and promotion of cosmetic and medical product lines.
Resolution of trademark opposition proceedings on behalf of a retail client against a well-known Canadian manufacturer of sporting goods and garments, reaching a mutual settlement on future use of the disputed marks.
Successful resolution of trademark infringement allegations by a behemoth cosmetic brand against a boutique salon client, ultimately resulting in the cosmetic brand paying for all attorney's fees and compensation to client to settle the dispute.
Recognition & Awards
Golden Key International Honour Society
Involvement
Executive Committee member, Intellectual Property Section, State Bar of California (2011–2014)
Board member, Orange County Patent Law Association (OCPLA) (2013–2014)
Advisor, University of California Irvine (UCI) Paralegal Certificate Program (2010–2014)
Member, American Intellectual Property Law Association (AIPLA)
Member, Institute of Electrical and Electronics Engineers (IEEE)
Member, Association of Computer Machinery (ACM)