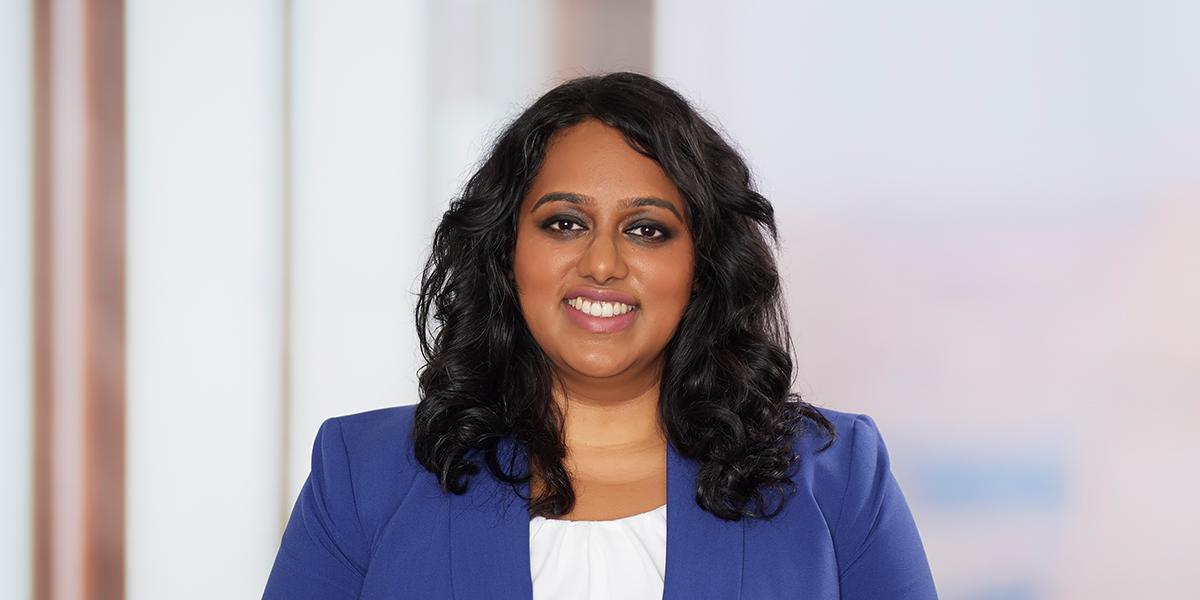 Rithika is an intellectual property litigator with a technical background in biochemistry and molecular biology. She regularly litigates in US District Courts and at the US International Trade Commission, and assists clients with matters involving patents, copyrights, trademarks, and trade secrets.
Rithika earned her JD from UC Berkeley Law School, while also serving as a judicial extern to the Hon. Susan Y. Illston of United States District Court for the Northern District of California and a legal intern for the medical-legal partnership at the East Bay Community Law Center in Berkeley, California. Rithika earned a Law & Technology Certificate, and participated in the Berkeley Technology Law Journal and the Workers' Rights Disability Law Clinic. She also served as co-president of the Healthcare and Biotech Law Society and the South Asian Law Student Association.
Prior to attending law school, Rithika worked as an academic and support services coordinator for a nonprofit that works with middle school and high school girls and served as a health policy intern for a former Massachusetts State Senator.
Education
University of California - Berkeley (JD)
University of Massachusetts - Amherst (BS)
Events
Speaker
West LegalEdcenter and Celesq AttorneysEd Center
Webinar