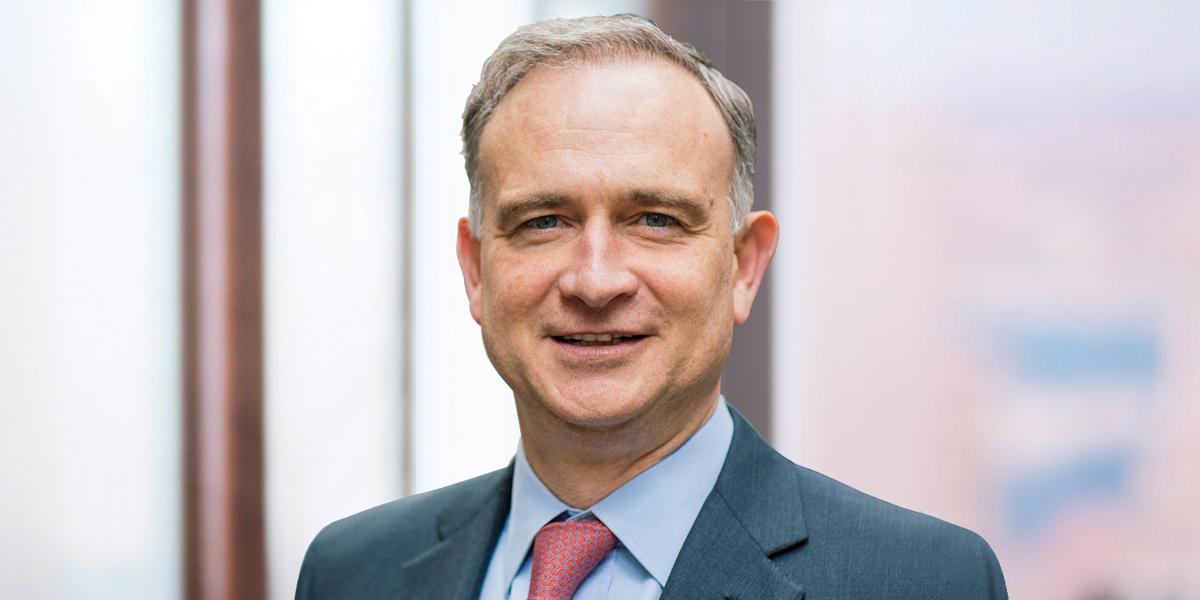 Jim will initially practice in our New York office in the Corporate & Securities Section before relocating to Miami to head up our Miami office, upon admission to the Florida bar.
Jim is a seasoned capital markets and corporate attorney who focuses his practice on securities offerings, financings, corporate governance, and restructuring matters. He represents both issuers and underwriters in domestic and international offerings of various types of securities, including initial public offerings, registered offerings, Rule 144A/Regulation S securities, and high yield debt. Jim regularly advises boards of directors on corporate governance and other matters. His capabilities also include advising on leveraged buyouts, secured and unsecured lending, transportation finance, telecom and satellite finance, utility financings, project finance, acquisitions, and joint ventures.
Jim has represented all major investment banks in various capital markets transactions, including Morgan Stanley, Bank of America, Goldman Sachs, Oppenheimer, Credit Suisse, Citigroup, Cowen, Deutsche Bank, HSBC, J.P. Morgan, Lazard, Scotiabank, and UBS Group. On the corporate side, some of his representations include U.S. Steel, Nabors Industries, ORBCOMM, Traveloka, Arrow Electronics, Nippon Telegraph and Telephone Corporation, and the NYSE in corporate and finance matters.
Prior to joining Mintz, Jim was a partner in the Capital Markets Group of an international law firm for more than 20 years. He has been recognized by The Legal 500 and New York Super Lawyers for his capital markets work and as a leading lawyer by the International Finance Law Review's "IFLR 1000." In law school, Jim served as an associate editor of the Vanderbilt Law Review.
Experience
Represented U.S. Steel in offerings of common stock, secured notes, senior convertible notes, and liability management transactions.
Advised Nabors Industries on common stock, convertible preferred and notes offerings, and credit facilities, as well as on liability management transactions and various corporate governance matters.
Represented ORBCOMM, a global machine-to-machine (M2M) and Internet of Things (IoT) communications technology provider, in its acquisition by GI Partners, as well as all major financings, including a $250 million offering of senior secured notes.
Advised J.P. Morgan and Scotiabank in a $533 million refinancing transaction by Aerodom, an operator and manager of six airports in the Dominican Republic.
Represented Morgan Stanley in a $945 million common stock offering by US-based global insurance brokerage and risk management services firm Arthur J. Gallagher & Co.
Advised Morgan Stanley in a $124 million common stock offering by hydrogen solutions provider Plug Power Inc.
Represented BofA and Morgan Stanley in the SEC-registered initial public offering of common stock by WisdomTree, a publicly traded asset management company focused on exchange-traded funds.
Represented Ligado Networks, which is focused on bringing additional home mid-band spectrum to the market, in financings, including equity and debt offerings and leveraged loans, as well as corporate work.
Represented the American Stock Exchange in its historic acquisition by the NYSE Euronext.
Counseled Credit Suisse Group, Citigroup, HSBC, and RBC in a $615 million initial public equity offering by Brookfield Infrastructure Partners, a global operator of high-quality infrastructure assets listed on the NYSE Euronext.
Represented the International Securities Exchange in its initial public offering with a listing on the NYSE and secondary offerings. This IPO was nominated for International Finance Law Review's "Equity Deal of the Year."
Advised Japanese telecommunications company Nippon Telegraph and Telephone Corporation on its U.S. debt and equity securities offerings.
Represented UBS Group and Morgan Stanley in the initial public offering by ORBCOMM, including the listing on The Nasdaq Global Market and a subsequent follow-on offering.
Represented Cantor Fitzgerald in the initial public offering by StealthGas, a provider of seaborne transportation services to LPG producers and users, and Citigroup in the subsequent follow-on offerings.  
Read less
Recognition & Awards
The Legal 500
International Finance Law Review, "IFLR1000" Leading Lawyer
Included on the New York Super Lawyers Capital Markets list
Read less