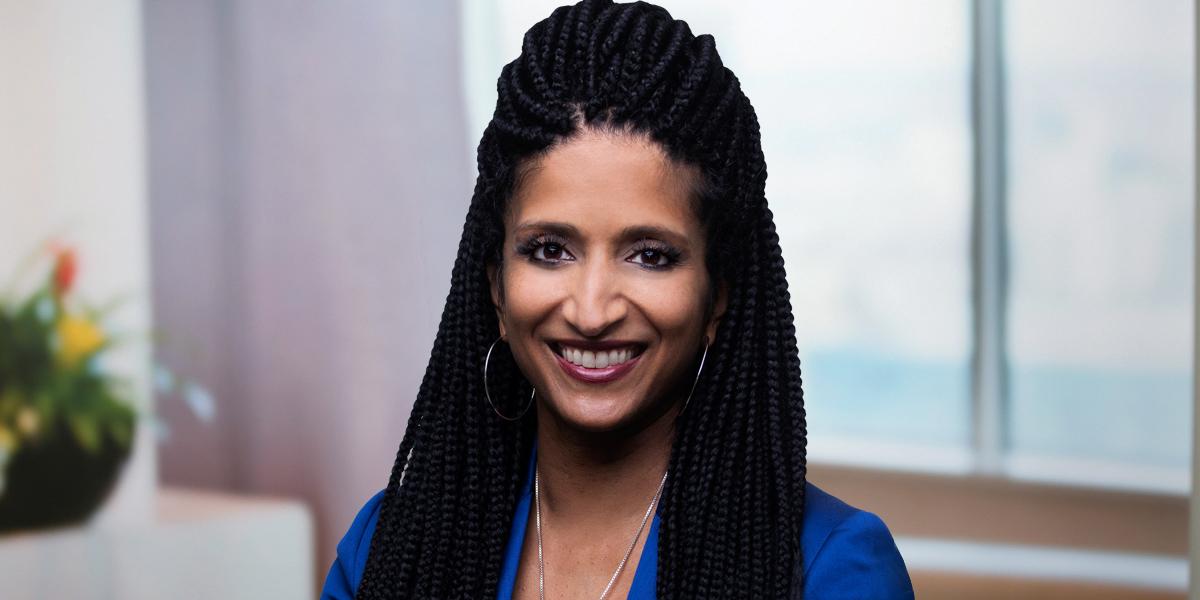 Suparna is an accomplished patent litigator and registered patent attorney who focuses her practice on representing clients in high-tech patent disputes before the International Trade Commission (ITC), the federal district courts, and the US Patent and Trademark Office. She leverages her extensive trial experience and background in electrical and computer engineering to handle matters involving wireless communication systems, digital signal processing, graphics processors, remote deposit capture (RDC) technology, payment processing, audio processing, telecommunications, location services, consumer electronics, medical devices, optical and magnetic storage systems, and error correction codes, among other complex technologies.
On the transactional side of her practice, Suparna regularly performs merger and acquisition-focused intellectual property diligence involving patents, trademarks, trade secrets, and copyrights, including the mechanics of domain name, source code, trade secret, and know-how transfer. In this context, she has led open source audits to advise on sale and licensing implications. Clients also turn to Suparna to negotiate and draft patent and software license agreements, SaaS agreements, and royalty agreements. In addition, Suparna has significant experience in patent drafting and prosecution, and excels at helping clients to develop patent strategies that strengthen their portfolios.
As a leader and manager of ITC trial teams, Suparna is involved at all stages in the representation, from devising initial strategy through appeals. She regularly argues at Markman hearings and drafts and argues motions to compel, motions to strike, and motions in limine. She cross-examines witnesses, develops witness statements, and drafts expert reports relating to invalidity, infringement, and the ITC's domestic industry requirement. Her capabilities also include taking and defending depositions of fact and expert witnesses, overseeing technical aspects of written discovery, and drafting and negotiating source code protective orders.
In her work as a patent litigator, Suparna often draws on her experience as a researcher and engineer in coding and information theory. During her tenure as a mobile wireless research engineer at Texas Instruments' Digital Signal Processing Solutions R&D Center, Suparna conducted coding research for 3rd and 4th generation wireless standards, was the lead inventor of U.S. Patent No. 7,680,216 entitled "Adaptive Thresholds for High Speed Downlink Shared Control Channel (HS-SCCH) (Part I) Detection," and designed LDPC codes for use in mobile wireless and ADSL systems. She also worked with the Multimedia Communications System group at the IBM T.J. Watson Research Center and in engineering roles at companies in the automotive and banking industries, including Ford Motor Company and Delco Electronics Corporation.
Suparna also maintains an active pro bono practice, which has included representing immigrant and refugee children on behalf of Kids in Need of Defense (KIND). She has also prepared Special Immigrant Juvenile Status (SIJS), I-360, I-485, and guardianship petitions and argued in support of these petitions in immigration courts.
Prior to joining Mintz, Suparna was of counsel and patent attorney at a full-service law firm based in the southeast and earlier an associate and patent attorney at an Am Law 50 firm. In those roles, her practice encompassed patent litigation at the ITC and in the federal district courts. She also drafted successful arguments in numerous inter partes reviews (IPRs) and ex parte reexaminations. In addition, she conducted intellectual property due diligence on behalf of venture capital firms. Suparna has also been a patent agent at national, international, and Boston-based firms and a technology specialist at an IP-focused law firm, where she gained extensive experience drafting and prosecuting patent applications for electrical and computer technology innovations before the Patent Office, and preparing patentability, infringement, and freedom to operate opinions.
For several years after earning her PhD, Suparna served as a visiting assistant professor in the Electrical & Computer Engineering Department of Northeastern University, where she taught undergraduate and graduate electrical and computer engineering courses.
As a Presidential Fellow at the Georgia Institute of Technology, Suparna's doctoral work in electrical and computer engineering produced new results in the area of coding for nonbinary runlength-limited channels. She wrote a thesis entitled "New Results on Coding for M-ary Runlength-Limited Channels" and authored several publications in peer-reviewed journals related to her work.
Education
Suffolk University Law School (JD, Best Oral Advocate Award, Honorable Mention Best Brief Award, Phi Delta Phi Legal Honors Fraternity)
Georgia Institute of Technology (Ph.D, Electrical and Computer Engineering, Presidential Fellow)
Georgia Institute of Technology (MS, Electrical Engineering)
Cornell University (BA, Mathematics, with distinction)
Cornell University (BS, Electrical Engineering, with distinction)
Experience
International Trade Commission
ZiiLabs Inc., Ltd. v. ASUS, EVGA, Gigabyte, MSI, Nintendo, Nvidia, PNY, and Zotac (337-TA-1099) – Represented ZiiLabs Inc., Ltd. as complainant asserting patents covering graphics processing technology employed in GPUs, laptops, PCs, and video gaming devices. Obtained favorable outcomes in the Markman hearing, motions for summary determination, and various discovery motions. Successfully licensed all respondents just prior to the evidentiary hearing.
ZiiLabs Inc., Ltd. v. AMD, Lenovo, LG, MediaTek, Motorola, Qualcomm, and Sony (337-TA-1037) – Represented ZiiLabs as complainant asserting patents covering graphics processing technology. After obtaining favorable outcomes in various discovery motions and the Markman hearing, immediately licensed all respondents on behalf of the client.
FlashPoint Technology, Inc. v. HTC, Pantech, Huawei, and ZTE (337-TA-850) –Represented FlashPoint Technology, Inc. as complainant asserting patents covering digital camera technology found in smartphones. Successfully obtained a recommendation for a limited exclusion order. Licensed all respondents while the Commission's review of the initial determination was pending.
Digitude Innovations LLC v. Amazon, RIM, HTC, LG, Motorola, Nokia, Pantech, Samsung, and Sony (337-TA-827) – Represented Digitude Innovations LLC as complainant, achieving a successful resolution of the matter by successfully licensing all respondents.
Federal District Court
directPacket Research, Inc. v. Polycom, Inc. (NDCA, 19-cv-03918-LHK) –Defended Polycom, Inc. in a patent litigation case related to multimedia communications across computer networks. Obtained a favorable outcome in a motion to compel or strike the plaintiff's infringement contentions. Ultimately secured a stay of the patent litigation against the client by drafting substantive arguments in three IPR petitions (IPR2019-01233, IPR2019-01234, IPR2019-01235) that invalidated all of the asserted patent claims.
Callwave Communications, LLC v. Google, AT&T, Sprint, T-Mobile, Verizon, Ring Central, Telovations, 8x8, and Fonality (DDE, 1:13-cv-00074, 1:14-cv-00397, 1:14-cv- 00398, 1:12-cv-01701, 1:12-cv-01702, 1:12-cv-01703, 1:12-cv-01704, 1:12-cv-01748, 1:12-cv- 01788) – Represented plaintiff Callwave Communications, LLC in a patent enforcement action involving location services, call processing (telecommunications), and payment processing. Obtained favorable outcomes in multiple Markman hearings, motions for summary judgment, and various discovery motions.  Successfully licensed all defendants.
Employment Law Compliance, Inc. v. Empower Software Solutions, Inc. (MDFL, 6:14-cv-00663-GAP-KRS) – Represented defendant Empower Software Solutions, Inc., securing dismissal of a patent litigation case against the client by drafting and prosecuting an ex parte reexamination that resulted in the invalidation of 89 of 94 asserted patent claims.
Lupercal v. Regions Bank (WDTX, 6:21-cv-00801-ADA) – Served as lead counsel for defendant Regions Bank in a patent litigation case involving remote deposit capture technology. Drafted a motion to transfer venue and invalidity contentions that led to a favorable settlement agreement for the client.
Beyond the Cloud Inc. et al. v. Performance Solutions, LLC (EDNY, 1:21-cv-02979-LDH-SJB): Represented patent owner Performance Solutions, including by drafting infringement and invalidity rebuttal contentions and managing discovery. Obtained a favorable settlement agreement for the client just prior to the Markman briefing.
High Sec Labs Ltd. v. iPGARD Inc. and SmartAVI Inc. (DNV, 2:20-cv-01797-MMD-NJK) – Represented defendants iPGARD Inc. and SmartAVI Inc. in all phases of patent litigation with High Sec Labs Ltd. involving secure keyboard-video-mouse (KVM) switches. Managed discovery and drafted infringement and invalidity rebuttal contentions, ultimately obtaining a favorable settlement agreement for the client after the Markman briefing.
Other Representative Matters
Represented VeraSci, a neurological drug contract research organization (CRO) based in Research Triangle, North Carolina, in connection with its $330 million sale to WCG Clinical.
Represented Franklin Templeton in connection with its acquisition of O'Shaughnessy Asset Management, LLC.
Recognition & Awards
Best Lawyers in America "Ones to Watch": Patent Law (2022)
Eta Kappa Nu
Tau Beta Pi
Golden Key National Honor Society
Phi Delta Phi — Legal Honor Society
Suffolk University Law School, Legal Practice Skills Best Oral Advocate Award (2008)
Suffolk University Law School, Legal Practice Skills Honorable Mention Best Brief Award (2008)
Involvement
Member, IEEE Information Theory Society
Board of Directors, Smile-A-Mile, providing year-round programming for families affected by childhood cancer