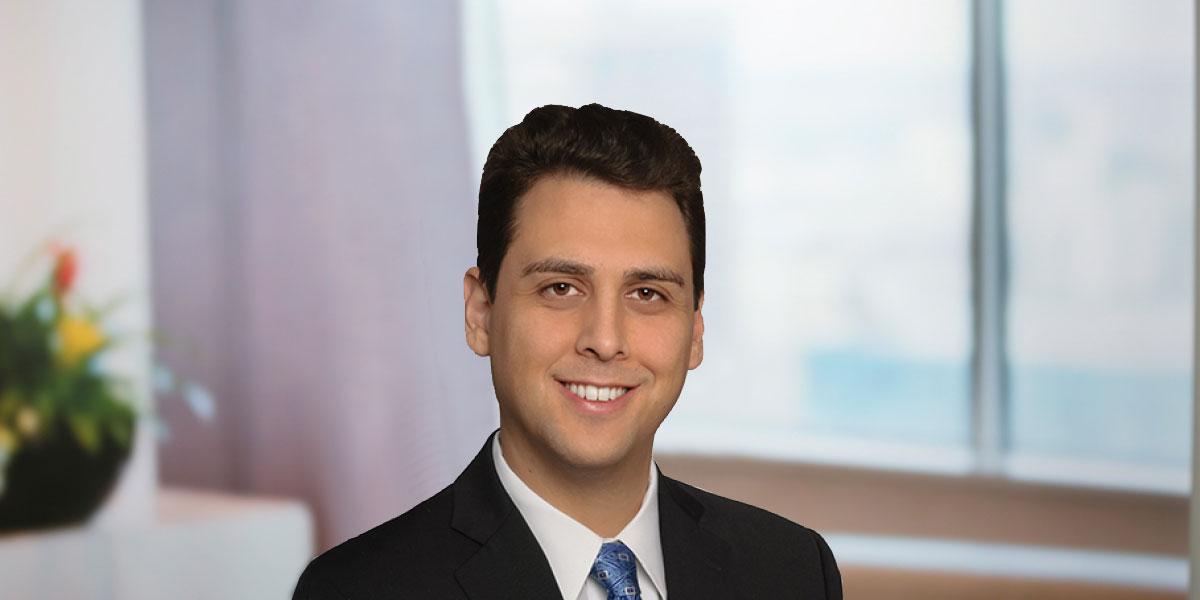 James has a track record of achieving highly favorable outcomes for clients in high-stakes, complex civil litigation matters. He also has extensive experience representing companies and individuals in government investigations and related prosecutions and enforcement actions.
James is recognized as a top legal strategist. Clients seek James's representation when they are facing novel issues and require unique approaches. James has achieved exceptional and unprecedented results for clients. In a recent case, James obtained the dismissal with prejudice of a federal securities fraud indictment alleging around $100 million in losses. He also achieved the dismissal of several thousand cases alleging economic loss against a Fortune Global 100 Company. In addition, James has achieved numerous victories in complex disputes in the Delaware Court of Chancery.
In addition to his litigation practice, James serves as a trusted advisor to companies by assisting them in navigating laws, regulations, and business issues specific to their industries. Such counseling allows companies to achieve their business objectives, while reducing their exposure to litigation and government investigations. James also advises companies on large business transactions.
Prior to joining Mintz, James was a partner in the Los Angeles office of a full-service, global law firm. While earning his law degree at the University of California, Berkeley, James served as publishing editor of the California Law Review and was elected to the Order of the Coif.
Education
University of California, Berkeley School of Law (JD, Order of the Coif)
Rice University (BA)
Experience
Representative Corporate Counseling Matters
Advised companies across a wide-variety of industries on applicable regulatory issues, strategies to avoid litigation and government investigations, and deal-related strategies. 
Representative Complex Civil Litigation Matters
Delaware Court of Chancery Securities Litigation : Represented a former CEO in a case brought by the CEO's former employer alleging fraud and improper granting of company stock. Obtained complete dismissal of all claims on behalf of client within two weeks of entering an appearance, in addition to attorney's fees.
Delaware Court of Chancery Acquisition Litigation : Represented the seller of an Australian company in an action arising out of the company's $400 million AUD sale. Case successfully settled on confidential terms.
Delaware Court of Chancery Securities Litigation :  Achieved a complete dismissal of a securities lawsuit filed in the Delaware Court of Chancery within 3 weeks of entering an appearance in the case.  Also achieved full recovery of the client's legal fees from the opposing party. 
Delaware Court of Chancery Acquisition Litigation : Successfully represented a technology entrepreneur in a dispute arising out of the sale of a technology company. Defeated a motion for a preliminary injunction, defeated two motions for partial summary judgment, and filed counterclaims that were largely sustained by the court. After over four years of litigation, the case was resolved.
Delaware Court of Chancery Fee Litigation : Litigated two cases seeking advancement and indemnification of legal fees for civil litigation and government investigations. Prevailed in both cases and recovered over $18 million in legal fees.
Economic Loss Litigation : Defended a Fortune Global 100 Company against thousands of lawsuits alleging economic loss. Achieved dismissal of all cases with prejudice after years of contested litigation.
Delaware Court of Chancery Acquisition Litigation : Represented a fund affiliated with a major private equity firm in litigation regarding its sale of a construction company to a large defense contractor. Case settled on favorable terms after the client's motion to dismiss was largely granted and discovery was conducted. 
Film Financing Dispute : Represented an investor in a profit participation dispute with a movie studio concerning the financing of films.
Cross-Border Earnout Dispute :  Litigated an earnout dispute arising from the acquisition of a company in a foreign jurisdiction.
Representative White Collar Defense & Government Investigations Matters 
Federal Securities Fraud Investigation and Prosecution : Defended a technology entrepreneur in an international securities fraud investigation and prosecution. The client was charged in a 15-count indictment, carrying a sentence of over 20 years in prison and fines and restitution of over $100 million. Achieved a dismissal with prejudice of the entire criminal case.
Securities and Exchange Commission Enforcement Action : Defended an SEC enforcement action concerning the acquisition of a technology company by a Fortune 500 Company.  Achieved a settlement that required payment of a small fraction of the amount of the alleged fraud, contained no allegations of intentional fraud, and contained no bar on serving as an officer or director of a public company.
Government Contracts Accounting Litigation : Represented a defense contractor in four lawsuits in the Court of Federal Claims. The lawsuits challenged the Government's determination that the defense contractor did not properly charge the Government for products and services under applicable federal regulations. Hundreds of millions of dollars were at stake. During discovery, the Government agreed to a settlement that resolved the disputed issues in the client's favor. 
Foreign Corrupt Practices Act Defense : Represented a major financial institution in an investigation of alleged Foreign Corrupt Practices Act and money laundering violations. 
Securities Advice : Advised an investment fund concerning an investment in a technology company and associated regulatory and government investigation implications.
Recognition & Awards
"Rising Star" in Business Litigation by Southern California Super Lawyers (2018 - 2022)
Order of the Coif
Phi Beta Kappa
Involvement
Member, Association of Business Trial Lawyers
Viewpoints
In 2021, approximately on quarter of all federal securities fraud class action lawsuits filed nationwide were against life sciences companies and their officers and directors. These considerations are for directors and officers of life sciences companies looking to manage disclosures and mitigate risk before a suit ever gets filed.
Read more