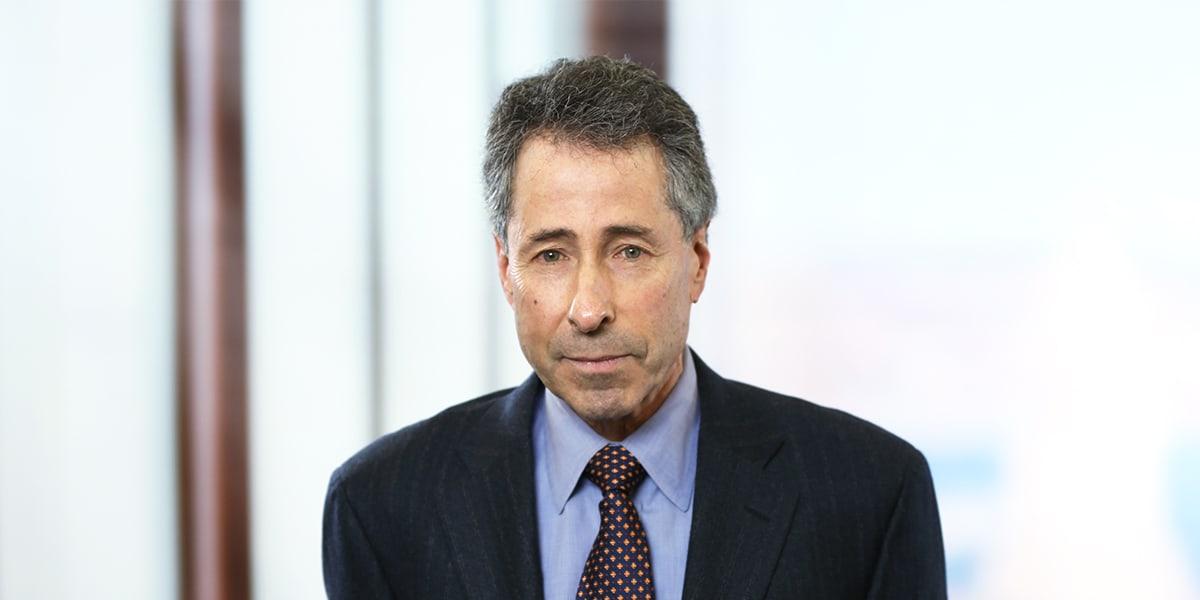 Peter A. Chavkin
Member / Co-chair, White Collar Defense and Government Investigations Practice
+1.212.692.6231
Peter is Co-chair of Mintz's national White Collar Defense & Government Investigations Practice and is a preeminent white collar defense attorney who specializes in assisting individuals facing charges or investigations, particularly those involving allegations of finance, health care, and art fraud, political corruption and antitrust violations. His clients have included numerous American political figures, domestic and foreign corporate executives, and diplomats. His cases have involved the application of OFAC sanctions, responding to Congressional and criminal investigations (most recently inquiries into the 2016 presidential election, including the heavily covered testimony of a witness before the House Judiciary Committee hearing on impeachment), and the representation of key figures in the financial crisis of 2008, in every significant rate fixing inquiry (including individuals employed abroad), and in the Swiss bank tax investigation. In addition, for over ten years, he has represented a central figure in the Madoff matter. 
Along with his extensive experience working with various arms of the Department of Justice, US Attorney's Offices across the nation, state and federal regulators and FINRA, he has been involved in some of the most sensitive and consequential inquiries conducted by Congress and the SEC in these areas. He comes to these cases with service in Washington as a special assistant to the head of DOJ's Civil Division, three years as a federal prosecutor in New York, and nearly 25 years as a senior partner at one of the nation's foremost white collar boutiques.
In addition to his work in the financial arena, Peter has a long history of representing individuals and institutions accused of health care fraud and abuse, ranging from hospitals to medical service providers. And in his 35 plus year career in white collar/government investigations, he has represented individuals investigated for political corruption, antiquities fraud, and construction fraud. He has represented a sitting mayor, the chief judge of a state's highest court, and a major league baseball team involved in the Clemens case. He also has represented numerous physicians and attorneys facing disciplinary proceedings.
In his career, Mr. Chavkin has tried numerous cases to verdict and handled many appeals. In addition, he has successfully prevented charges from being brought and has secured dismissals of cases post-indictment in investigations in a wide range of matters.
Peter has been named Band One by Chambers USA for many years and has been named to Best Lawyers and Super Lawyers for over a decade as well. He has also been recognized by Who's Who, Expert Guides, and has won the International Law Office and Lexology Client Service Award twice. Chambers quoted clients who said that he is "a brilliant tactician, super-efficient, an amazing negotiator, extremely creating and client-focused….He will do everything he possibly can to get the best result." One client testified that he is 'the most professional lawyer…along with being the hardest-working, and an exceptionally brilliant person.'"
Education
Harvard Law School (JD)
Princeton University (BA)
Experience
Representing Ruth Madoff in a variety of regulatory and investigative forums and lawsuits
Represented for several years a central figure at a major investment bank in financial crisis inquiries conducted by DOJ, SEC, FCIC and Congress, along with numerous private and governmental lawsuits centered on these activities
Represented a high-level executive at a major New York hedge fund that was under investigation for the way it handled investments in small public companies that arose through reverse mergers.
Represented a large national construction and design company in connection with inquiries by the New York County District Attorney's Office and the Port Authority of New York.
Representing the lead defendant in a major health care fraud indictment in the Eastern District of New York.
Represented an individual in an alleged sports gambling operation in a case where the government accused the group of running an illegal bookmaking operation, money laundering, and other activities.
Represented the head of a construction company pertaining to his sentencing for failure to abide by disadvantaged business enterprise requirements. Despite sentencing guidelines that called for almost three years in jail, we successfully prevented a jail sentence and obtained probation for our client.
Representing a defendant in a large securities manipulation scheme indicted in the EDNY
Representing a former high level official of a major bank under investigation for trading in its Russian branch
Representing company in major antitrust inquiry into the carriage of programming
Won dismissal of an action against a significant New York bank involving hundreds of millions of dollars of claims under the Anti-Terrorism Act and the Alien Tort Claims Act
Represented a significant New York bank in an employment discrimination lawsuit
Antitrust: Extensive experience in criminal and civil antitrust matters, including the representation of a major New York food supplier in a federal criminal case charging bid rigging in the NYC school lunch program; several radiology practices in a lawsuit alleging Sherman Act violations by the entity to which they belong; an employee of a foreign airline in a DOJ investigation of passenger and cargo airline rates; and an inquiry into bidding practices in the municipal bond market
Art Fraud: Represented one of the world's most significant antiquities dealers in a variety of criminal and civil matters, as well as one of the world's most important collectors in disputes with foreign nations
Banking: Represented a major New York bank on a variety of compliance issues, including anti-money laundering issues and fraud
Consumer Fraud: Worked with the New York State Attorney General on matters related to alleged consumer fraud
Customs: Represented two companies involved in criminal investigations into import violations and tariff issues, in both of which individuals who were arrested ultimately were not charged
Education: Represented teachers and students in a variety of disciplinary matters
Employment: Represented numerous executives threatened with termination and potential criminal prosecution
Foreign Corrupt Practices Act: Represented several individuals investigated for violations of the FCPA in Europe, Asia, and Africa
Health Care: Represented in court, before prosecutorial agencies and before disciplinary boards, numerous hospitals, adult homes, skilled nursing facilities, and physicians on a variety of health care issues, including billing, cost reports, procurement fraud, patient abuse, false advertising, kickbacks, inadequate recordkeeping, and the attempted criminalization of medical judgment. His practice has also included working with voluntary disclosures
Internal Investigations: Conducted numerous internal inquiries over the years, including, most recently, an inquiry for a major New York bank and a state agency
Office of Foreign Asset Control: Represented individuals investigated for having allegedly violated embargoes and sanctions imposed on foreign nations
Securities Fraud: Represented before the SEC, the DOJ, NASDAQ, and the NYSE numerous individuals and entities suspected of violating a variety of securities laws, including insider trading, revenue manipulation, proxy fraud, and pump and dump schemes. He has had the good fortune to persuade the DOJ to voluntarily drop charges against two defendants post-indictment
Tax: Represented numerous individuals and accounting firms investigated for tax fraud and tax shelter abuse, ERISA violations, and prevailing price issues
Unions: Represented numerous union officers investigated for extortion and embezzlement from benefit funds
Recognition & Awards
Benchmark Litigation: Litigation Star (2020 – 2021)
Best Lawyers in America: Criminal Defense: White Collar (2007 – 2021)
Chambers USA: New York – Litigation: White-Collar Crime & Government Investigations: Band 1 (2010 – Present)
Expert Guides "Best of the Best USA 2020" (White Collar)
Expert Guides: White Collar Crime
New York Super Lawyers: Criminal Defense: White Collar (2006 – 2020)
International Law Office and Lexology: "Client Choice Award" – White Collar Crime, New York (2011; 2015)
Super Lawyers Corporate Counsel Edition 2009: Criminal Defense: White Collar
Phi Beta Kappa
Martindale-Hubbell AV Preeminent
Involvement
Member, Law360 White Collar Editorial Advisory Board
Fellow, Litigation Counsel of America
Events
Speaker
The New York Bar Foundation
New York City