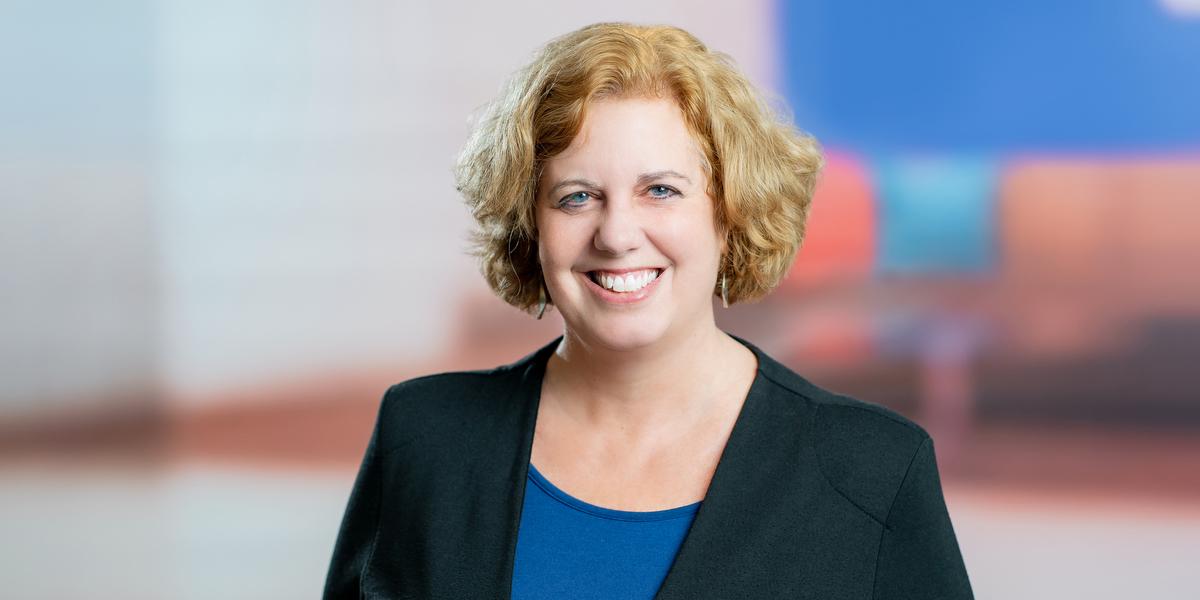 Tara M. Corvo
Member / Chair, Technology, Communications & Media Practice
+1.202.434.7359
Tara draws on extensive experience with legislative, transactional, and regulatory matters to counsel clients in the cable, broadband, and content industries. She advises clients on ownership and approval issues in communications transactions and represents them in disputes before the Federal Communications Commission and the courts. And she is highly versed in significant communications regulatory issues, including net neutrality, broadband deployment, accessibility and broadcaster and program carriage issues. Tara serves the firm in several leadership roles.
Tara is Chair of the firm's Technology, Communications & Media (TechComm) Section. In her over 20 years in private practice, she has developed extensive experience representing cable, broadband, and content providers, with a particular focus on the intersection of legislation and regulatory policy.
Tara counsels communications industry clients on matters such as network access, net neutrality, OVD competition issues, and compliance with the Twenty-First Century Communications and Video Accessibility Act of 2010 and the related FCC rules for accessibility of advanced communications services and equipment. She assists clients with transfer of control issues in the purchase and sale of systems, and advises them in retransmission consent and program carriage disputes before the Federal Communications Commission and the courts.
In addition to her legal practice, Tara is a member of the firm's Diversity Committee and Recommendations Committee. She also serves the firm as Co-chair for Professional Development.
Education
Duke University (JD, with high honors)
Cornell University (BA, Government and Modern European Studies)
Experience
Cable & Telecom Transactions
Represented TPG Global in its $2.365 billion acquisition of Wave Broadband in 2018 to create the sixth largest cable operator in the country, changing the nature of the company from a small, relatively unknown competitor to one of the most powerful cable operators in the country.
Represented TPG Global in its acquisition from Oak Hill Capital Partners and GI Partners of two cable operators, RCN Telecom Services, LLC and Grande Communications Networks, LLC. The firm acted as regulatory counsel for TPG, advising on the pre-purchase due diligence, preparing and filing applications for regulatory approval of the transaction by the FCC and state and local governments, and shepherding those applications through the approval process until completion and closing.
Represented Cablevision (now Altice USA) in the sale of former Bresnan systems to Charter.
Represented Cablevision (now Altice USA) in the $1.36 billion acquisition of Bresnan Communications and in the $1.625 billion sale of those systems to Charter.
Represented Cablevision Systems Corp. in the $17.7 billion sale of the company to Altice N.V.
FCC Regulation
Defended Cablevision (now Altice USA) against a program carriage complaint filed by the Game Show Network (GSN) with the Federal Communications Commission (FCC) alleging program carriage discrimination in violation of the FCC's rules because Cablevision had repositioned GSN to a less widely distributed premium sports tier. We defended Cablevision at the FCC in Media Bureau proceedings, in proceedings before an Administrative Law Judge ("ALJ"), and after an adverse ALJ decision, in an appeal to the full FCC. As a result, the Commission overturned the ALJ decision, agreeing that Cablevision's action was motivated by legitimate business needs, not discriminatory motives.
Recognition & Awards
Best Lawyers in America: Communications Law (2019 – 2021)
Recommended by the Legal 500 United States for Telecom & Broadcast: Regulatory (2016 - 2020)
Involvement
Co-chair, PLI's annual New York City conference on Cable and Broadband Law (2010 - present)