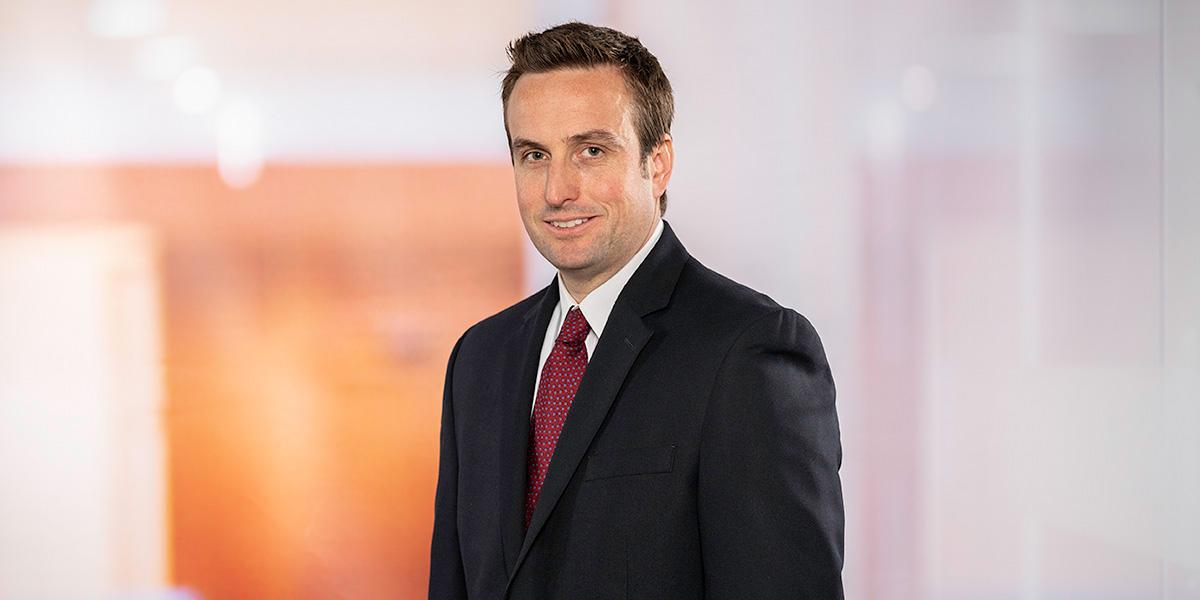 As a patent attorney, Kevin's focus is on strategic IP counseling, including patent procurement, freedom to operate assessment, and post-grant proceedings before the USPTO and the Patent Trial and Appeal Board. He is known for identifying and capturing maximum value from his client's innovations. His success on behalf of clients comes from his combination of strong technical and legal skills.

Kevin counsels clients on all aspects of the patent system including portfolio management, patentability, prosecution, freedom to operate assessments, and validity/infringement studies. Kevin is trusted to assess the patent landscape and provide opinions including design around strategies for new products before they hit the public market. He helps clients obtain protection that reflect the technical details of their invention as well as their business plan. 
Kevin is involved in intellectual property disputes. He handles post-grant proceedings before the USPTO and the Patent Trial and Appeal Board, including ex-parte re-examinations and inter partes reviews (IPRs). 

Kevin has worked on behalf of entities ranging from individual inventors and venture-backed startups to academic institutions, hospitals, and large multinationals. His experience spans broad technical fields including telecommunications, 3G, 4G, and 5G wireless technologies, video coding including High Efficiency Video Coding (HEVC)/H.265 and Versatile Video Coding (VVC)/H.266, artificial intelligence, block chain, complex software systems, consumer electronics, signal processing,  robotics, and biotechnology.

Kevin graduated first in class and summa cum laude from Suffolk Law's evening program while working full time at Mintz as a patent agent. Before joining Mintz, Kevin worked as a systems engineer for Raytheon Corporation in their missile defense systems department. He has also worked for Science Applications International Corporation (SAIC), and Tangible Media, a research group with the MIT Media Laboratory. While pursuing his MS in Electrical and Computer Engineering, he focused on intelligent systems, robotics, and control.
Experience
GE Video Compression, IPR2019-00726 – Successfully represented GE Video Compression in defense of the '710 patent, which claims improved techniques for using "binary arithmetic coding" to compress data and has been incorporated into leading video compression standards. PTAB denied institution of the petition in August 2019 which was filed in June by Unified Patents.
Interdigital VC Holdings, IPR2021-00102 – Successfully represented Interdigital to defend one of its video encoding and decoding patents against an IPR petitions filed by Unified Patents LLC.
Infobridge PTE Ltd., IPR2017-00099, -100 – Successfully represented Infobridge in both the PTAB and the Court of Appeals of the Federal Circuit against two IPR Petitions and appeals by Samsung Electronics Co., Ltd, resulting in a remand in which the PTAB recently issued final written decisions upholding the validity of Infobridge's challenged claims.
Conduct portfolio diligence regarding portfolio of LTE standard essential patents including counseling on patent pool admissions and licensing.
Successful Defense of 12 IPRs – Three Dimensional Structure Memory Mintz represented Elm 3DS Innovations in a series of 14 IPRs filed by leading technology companies, including SK Hynix, Micron, and Samsung. We were hired as replacement counsel following institution of the IPRs which had been filed in late 2015 and early 2016. Final Written decisions in the proceedings were received in June and August 2017 and confirmed validity of all but 2 of 107 challenged claims. PTAB's determination was upheld on appeal to the Federal Circuit.
Provide patent drafting and prosecution for a sizable portfolio for a market-leading German developer of database and business software products, and collaborates with other Mintz attorneys to develop and apply effective strategies for addressing the ever-changing patentability landscape for software-based inventions.
Provide portfolio drafting and prosecution for a sizable portfolio for a market-leading energy services company.
Ethertronics, Inc. v. Nextivity, Inc., DER2016-00021, Paper No. 35 (PTAB Oct. 2, 2017): On behalf of respondent, obtained decision denying institution of derivation proceeding.
Served as virtual in-house including management and prosecution of portfolio related to bill validators for a private equity-backed company spun out of one of the largest privately held companies in the United States. Also conducted landscape and freedom to operate analysis for new product releases.
Handle patent prosecution and invention harvesting for emerging e-sports company.
Provide prosecution counseling for a telecommunications company providing an open virtual radio access network (vRAN) technology for 4G LTE and 5G network implementation. The vRAN software can integrate operation of equipment from multiple vendors.
Provided strategic counseling including portfolio development, rendering patent opinions, and post grant review proceeding representation for telecommunications company Nextivity, Inc., providing 3G, and 4G booster/repeater systems for consumer home market.
Handled worldwide patent portfolio strategy for an Inc. 500 international retail jewelry company.
Inter Partes Reexamination 95/001,874 – Represented Petitioner Camtek Ltd. in invalidating some claims of U.S. Patent No. 7,729,528 related to an automated wafer defect inspection system. All instituted claims were found invalid. Patent Trial and Appeal Board upheld decision on patent owner appeal.
Ambato Media LLC v. Clarion Co. Ltd et al., 2:09-cv-00242, (E.D. Texas) –Helped develop validity and infringement positions for patent owner Ambato Media, LLC in its patent infringement jury trial victory over Garmin International, Inc.
Read less
News & Press
Law360 featured a Mintz patent litigation team as "Legal Lions" in its weekly list of the top verdicts for its representation of Elm 3DS Innovations, a patent licensing entity.

In a precedential opinion, the Federal Circuit affirmed decisions upholding the validity of nearly a dozen Elm patents on semiconductor technologies that accused infringers challenged at the Patent Trial and Appeal Board.

The Mintz team representing Elm includes Member and Chair of the firm's Intellectual Property Division Michael Renaud, Members William Meunier, James Wodarski and Michael Newman, Special Counsel Sandra Badin, and Associates Kevin Amendt and Matthew Galica.

Read less
Events & Speaking
Speaker
Boston College's Soaring Startup Circle
Boston, MA
Speaker
Boston College's Soaring Startup Circle
Boston, MA
Speaker
CreaGen Life Science Incubator
Woburn, MA
Read less
Recognition & Awards
Daniel J. Fern Award, Suffolk Law (Given annually to the graduate with the highest cumulative GPA)
Admiral Cochrane Leadership Award, MIT (Given annually to student-athlete who shows the highest qualities of humility, leadership, and inspiration)
Read less