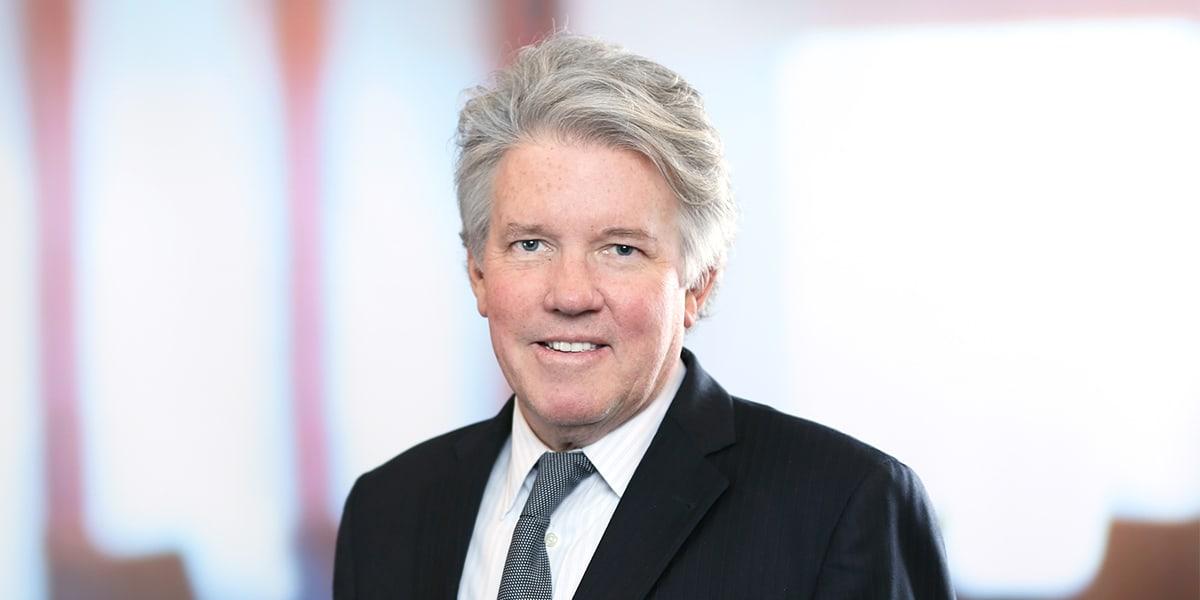 Mark E. Robinson is a Member in Mintz's national White Collar Defense, Government Investigations & Enforcement Practice and recognized as a leading litigator — having been ranked by Chambers USA for more than a decade. He applies his unique experience as a former federal prosecutor and senior federal and state political appointee to advise companies and their directors and senior management — in the boardroom and the courtroom — on complex, high-stakes reputational and bet-the-company civil and criminal matters. He has a specialty in creatively resolving corporate disasters involving multiple investigative agencies in multiple jurisdictions. Mark is the former Deputy Chief of the Justice Department's Criminal Division, Chief of Staff to the Governor and Finance Secretary for the Commonwealth of Massachusetts, and Chairman of the Massachusetts Port Authority.
Mark is a Litigator in the firm's national White Collar Defense, Government Investigations & Enforcement Practice and is among the leading lawyers in the United States when it comes to handling complex legal problems involving the government. He is a nationally recognized authority in government investigations and enforcement and cybersecurity defense, and a former deputy chief of the Criminal Division of the US Department of Justice (DOJ).
Mark represents, advises, and defends public and private sector clients in connection with internal investigations, regulatory enforcement actions, commercial litigation, and large-scale data breaches. He has represented CEOs, directors and officers, audit committees, and senior executives in industries as varied as health care, biotechnology, insurance, energy, automotive, media, sports and financial services.
Chambers USA lists Mark in Band 2 for white collar defense and government investigations, describing him as "a very well-connected and experienced practitioner who has the ability to put clients at ease." He's also described as "a strong strategic thinker who focuses on the best outcome for the company." Clients praise his "unique skill set, which incorporates both the legal and the political realms," as well as his proficiency in coordinating matters involving multijurisdictional and multiagency elements.
His background is a combination of senior legal, government, and private sector business experience, including six years as a trial lawyer and federal prosecutor conducting and supervising federal investigations nationwide. This includes two years as a deputy chief of the Criminal Division of the United States Department of Justice in Washington, DC; seven years as Chairman of the Board of Directors of the Massachusetts Port Authority, which runs Logan International Airport and the Seaport of Boston; two years as Secretary of Administration and Finance for the Commonwealth of Massachusetts; two years as Chief of Staff to the Governor of Massachusetts; and more than 20 years as a legal adviser, advocate, and litigator in disputes and proceedings throughout the United States. In 1992, he was nominated by the President of the United States to be the US Attorney for Massachusetts. Most recently, Mark served as counsel to the Transition Committee for incoming Massachusetts Governor Charlie Baker and Lieutenant Governor Karyn Polito.
Mark's background and experience have earned him recognition among the top lawyers in the United States for complex crisis matters involving securities fraud, health care, insurance, antitrust, banking, data breach, environmental enforcement matters, procurement fraud, false claims, corruption (including Foreign Corrupt Practices Act), commercial bribery, export control and espionage, financial and accounting misconduct, RICO, internal investigations, risk assessments, and regulatory compliance problems. He also represents and defends his clients in federal and state court commercial and business litigation, class action proceedings, multistate disputes and investigations, regulatory enforcement matters, and congressional and legislative hearings, as well as in responding to whistleblower allegations.
Education
Boston University School of Law (JD)
Duke University (BA, magna cum laude)
Experience
Conducted an internal investigation into alleged FCPA violative payments made in Cuba by US-related investors in Cuban/American import businesses.
Represented and defended a bank in connection with allegations of corrupt payments to foreign officials in China and the Philippines associated with bank enterprises in both jurisdictions. Successfully resolved all FCPA issues.
Represented a hospital in connection with a data breach involving loss of medical and financial records of approximately 850,000 patients, employees, doctors and staff. Defended hospital against federal and state regulatory enforcement actions, class actions and pursuit of affirmative litigation against companies responsible for loss of the data. Interacted with multiple state attorneys general offices, the HHS Office for Civil Rights, litigation in the aftermath, and managed review and updates to the hospital's risk assessment to ensure ongoing compliance with HIPAA and HITECH.
Advised membership on multiple issues regarding extra territorial application of US law to Chinese companies conducting business in the United States in which membership companies have potentially problematic and corrupt relationships worldwide.
Employed civil RICO statute in the United States to leverage a settlement regarding alleged industrial plant payments in Ukraine.
Designed a global FCPA compliance training and certification program for an international pharmaceutical company.
Provided FCPA advice and handled disclosure to FTC on product importation payments for manufacturer of post-harvest storage units for food grains and other dry food commodities.
Provided FCPA advice and defense representation regarding environmental waste disposal payments in China for a clean tech company.
Conducted multiple FCPA investigations regarding allegations of cash for contracts payments in Eastern Europe and Russia for a major networking hardware manufacturer.
Representing a senior executive of a publicly-traded global gaming (including sports betting) enterprise in connection with multi-country securities inquiries and class actions alleging stock manipulation.
Represent a global casino gaming (including sports betting) enterprise and multiple senior executives in connection with gaming license suitability issues.
Healthcare/Pharmaceutical/Medical Devices: Represented multiple healthcare, pharmaceutical, and medical device companies and executives in investigations and enforcement actions, frequently avoiding criminal charges being brought.
Cyber Security: Advised major retailers, hospitals, communications companies, financial services companies, and others in responding to cyber-attacks and negotiating with federal and state consumer protection officials.
Extreme Crisis Management and Resolution: Served as Chairman of the Massachusetts Port Authority in the wake of the World Trade Center attacks on September 11, 2001; represented epoxy manufacturer in connection with the Massachusetts Big Dig ceiling collapse and subsequent cascading liabilities; represented a private equity owner of the Kleen Energy plant in Middletown, Connecticut in connection with a fatal explosion in 2010.
Rescuing Stranded or Impaired Investments: Increasingly called upon to rescue or liberate clients' stranded assets or investments using a multidisciplinary combination of legal, political, PR, and forensic investigative skills and relationships.
Energy: Brought successful 18 USC 1983 civil rights action against the city of Brockton, Massachusetts and top officials in order to enjoin obstructive acts by city officials to block a state-approved power plant; successfully litigated a power purchase agreement control dispute between developers of a renewable energy plant and the host community in northern Florida; represented a major global private equity owner of energy plants in connection with allegations of violations of the Clean Air Act and manipulation of ISO availability reporting; represented owners of a New England energy facility in connection with an industrial accident and subsequent Chemical Safety Board investigation as well as an OSHA investigation, congressional hearings, and insurance, lender, and investor fallout.
Recognition & Awards
Massachusetts Super Lawyers: Criminal Defense: White Collar (2004 – 2021)
Best Lawyers in America: Criminal Defense: White Collar (2008 – 2022)
Chambers USA: Massachusetts – Litigation: White Collar Crime and Government Investigations (2009 – 2022)
Martindale-Hubbell AV Preeminent
Editor, Boston University Law Review
Involvement
Member, American Bar Association
Member, Massachusetts Bar Association
Director, Masslnc. (Massachusetts Institute for a New Commonwealth)
Past director, Massachusetts Taxpayers Foundation
Past board member, American Red Cross, Massachusetts Chapter
Past overseer, Children's Hospital, Boston
Past member, Board of Visitors, New England Baptist Hospital
Past director, NAACP Legal Defense Fund (New England Chapter)
Director, Stop Handgun Violence
Past director, Massachusetts Industrial Finance Agency
Past board member, United Way of Massachusetts Bay
Recent Insights
Events Governmental investigations can come in many different forms, from many different agencies The Mintz & Association of Corporate Counsel - Northeast Chapter Program will offer insights and best practices to better prepare you and your company for the day the government comes knocking.