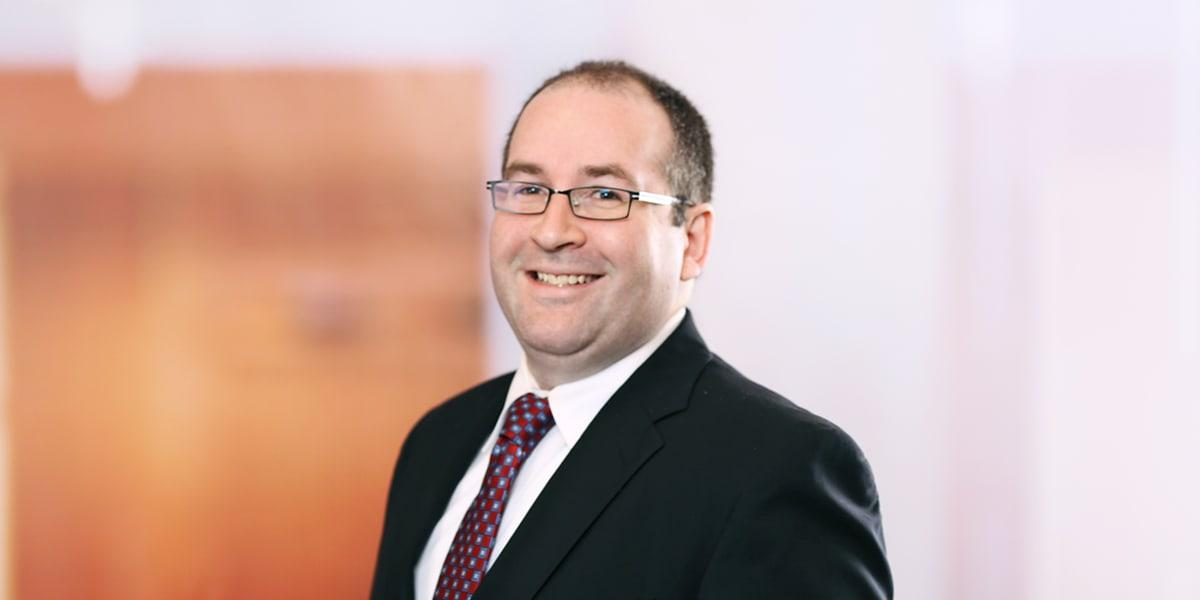 Joel's practice encompasses a range of complex commercial, securities, and insurance matters. As a key member of the Institutional Class Action Recovery Practice, Joel advises institutional investors with respect to the monitoring and evaluation of both foreign and domestic securities class actions, and has helped collect $7 billion for institutional clients. He has represented various clients in evaluating whether opt out of or objecting to class settlements throughout the world. Joel, along with the rest of the Institutional Class Action Recovery Practice represents mutual funds, institutional investors, public pension funds, trusts, investment advisors, and individuals as claimants in thousands of cases, both foreign and domestic, handling approximately 350 cases concurrently with an average of $11 million in recoveries per week.  
A well-rounded attorney, in addition to his work with institutional investors, Joel has an active real estate litigation practice, representing developers, property owners, and financing agencies with respect to permitting disputes and land use litigation. A seasoned litigator, he advises clients at all stages of civil litigation, from pre-litigation counseling and investigation through discovery, alternative dispute resolution, trial, and the appeals process.
Before joining the firm, Joel held a clerkship position with the Massachusetts Supreme Judicial Court, serving under, then Associate Justice, now Chief Justice Ralph D. Gants. He has also held internship positions in the litigation sections of law firms in Boston.
Before beginning his legal career, Joel had a successful career in human resources, which makes Joel adept at counseling clients on all facets of the employment relationship.
While in law school, Joel worked as a research assistant, aiding in drafting briefs as amicus curiae for two United States Supreme Court cases, one relating to the Affordable Care Act, and the other challenging a federal immigration statute on equal protection and fundamental rights grounds.
Education
Northeastern University (JD)
Wesleyan University (BA, Government)
Experience
Represented institutional investors in monitoring and/or participating in virtually all U.S. securities class actions, regulatory settlements, and other investor settlements.
Represented institutional investors in monitoring and/or participating as claimants or plaintiffs in antitrust class actions involving interest rate and currency manipulation claims.
Represented mutual funds and other institutional investors in evaluating and participating in global recovery opportunities, including securities and antitrust cases in Australia, Brazil, Canada, England, Denmark, Germany, Italy, Japan, the Netherlands, South Africa and Taiwan. 
Obtained dismissal of lawsuit brought by a municipality challenging a funding agency's determination of eligibility for a Comprehensive Permit.
Involvement
Member, Board of Trustees & General Counsel, Infant Toddler Children's Center in Acton, Massachusetts
Recent Insights
News & Press This Law360 Expert Analysis column, authored by Mintz Member Peter Saparoff and Associate Joel Rothman, discusses several recent developments which highlight why foreign securities litigation is an ever-changing scenario where nothing is definite. Mintz is proud to be recognized by JD Supra in its 2018 Reader's Choice awards. The annual program highlights the most widely read authors and articles throughout the past year. Five Mintz attorneys were named JD Supra Top Authors in four different industries.