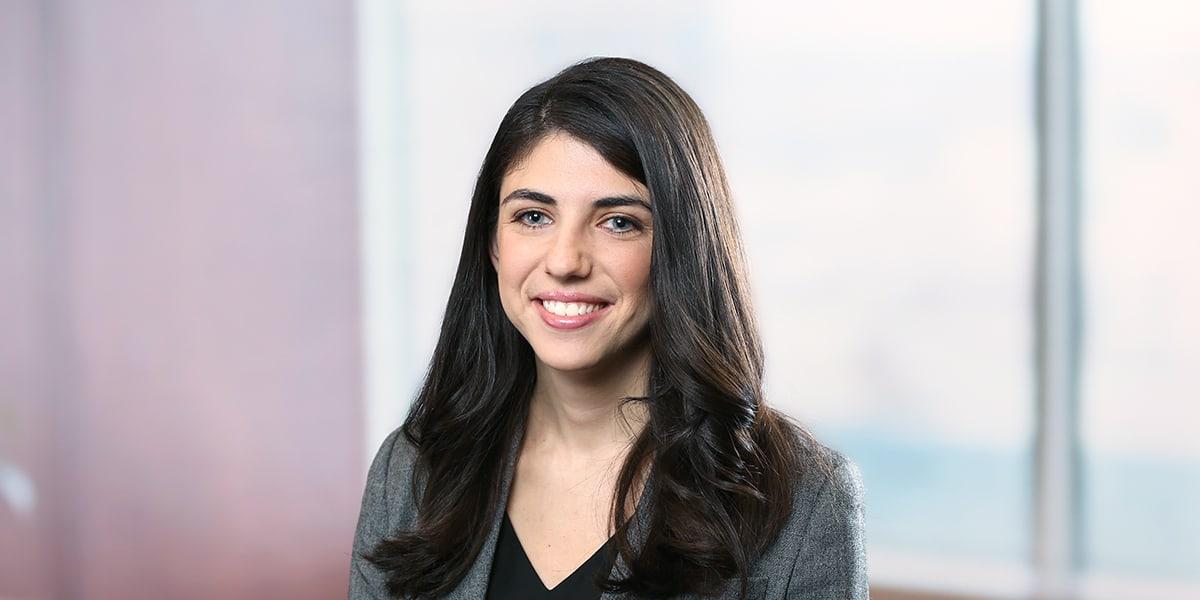 Rebecca's practice encompasses a wide range of litigation matters, including construction, complex business litigation, and fiduciary matters. She represents clients in a variety of business disputes, negotiations and investigations, in litigation and in alternative dispute resolution forums. As a member of the firm's Construction Law Practice Group, Rebecca has represented property owners and general contractors in construction disputes in the public and private sector. Rebecca has experience counseling clients on contract formation, procurement law, and issues related to project delays and defective work. Rebecca has been instrumental in electronic discovery collection and review, managing a database of more than 4 million document pages as well as training and overseeing contract attorneys on a privilege review.
Rebecca also contributes to Mintz's pro bono commitment. She has successfully represented a client in his application for political asylum in the United States allowing him to escape political persecution in Uganda.
Prior to joining Mintz, Rebecca was a public interest attorney fellow at the Medical-Legal Partnership│Boston at Boston Medical Center, where she coordinated direct and systemic advocacy around housing law, including reasonable accommodations, housing transfers, and access to housing priorities and preferences. In addition, she represented low-income clients in hearings at the Department of Housing and Community Development and the Boston Housing Authority. During this time, she also facilitated a pilot pro bono legal referral program for low-income patients at the Dana-Farber Cancer Institute.
Rebecca was a Summer Associate at Mintz in 2009. During law school, Rebecca worked as a law clerk at a dynamic law firm in Washington, DC specializing in representation of nonprofit organizations.
Education
American University (JD)
Tufts University (BA)
Experience
Litigation & Dispute Resolution
Represented General Electric in all phases of environmental remediation and related dredging and construction projects for the Housatonic River area.
Represented General Electric in the negotiation of construction contracts and resolution of contract disputes for its Hudson River remediation project.
Represented a limited liability company in complex commercial litigation in the Delaware Court of Chancery relating to claims concerning contractual interpretation and fiduciary duties.
Represented the developer of mixed-use condominium project in litigation against a terminated general contractor asserting a claim of wrongful termination.
Represented the managing member of limited liability company in an arbitration brought by minority member asserting claims of breach of fiduciary duty and failure to comply with Delaware LLC Act in connection with the development of a mixed-use condominium project.
Represented an energy company in claims against an EPC contractor regarding the construction of a biomass fuel plant in Barnesville, Georgia.
Construction Law & Counseling
Represent a variety of owners (education, commercial, residential, medical, and nonprofit) and contractors on drafting and negotiating multiple contract forms.
Involvement
Greater Boston Chamber of Commerce Women's Leadership Program (2018-2019)
Anti-Defamation League's Glass Leadership Institute (2012-2013)
Events
Panelist
National Association of College and University Attorneys
Minneapolis, MN