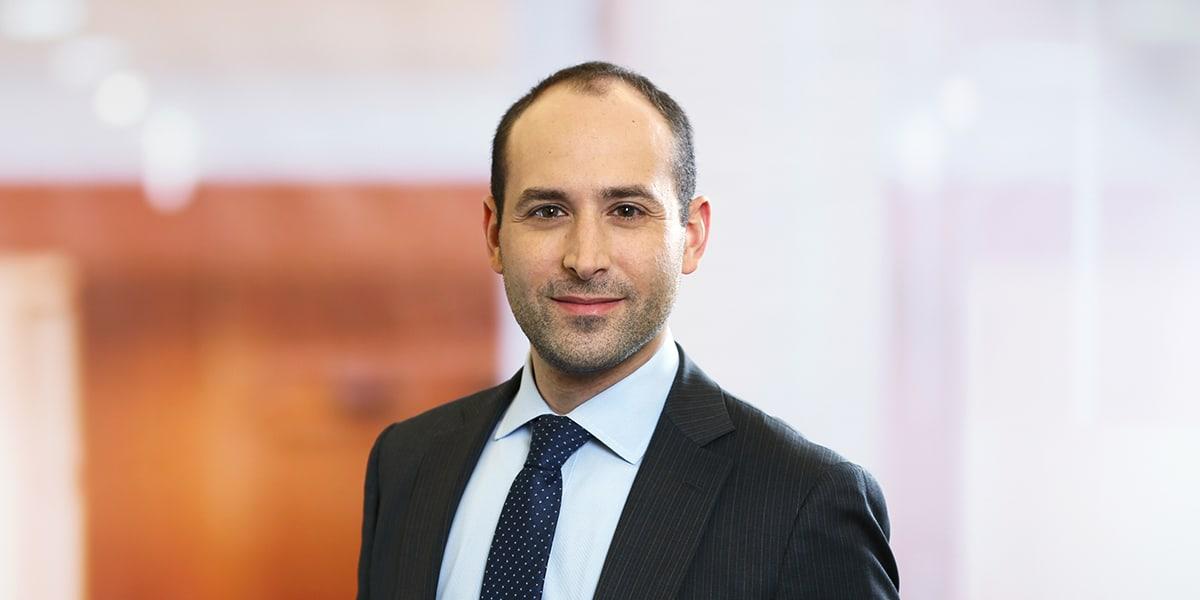 Todd maintains a diverse litigation practice, encompassing a wide range of general commercial litigation, securities litigation, white collar criminal defense, and government enforcement matters, as well as internal investigations. He has been an integral member of teams representing clients at the trial and appellate court levels, as well as in domestic arbitration.
Todd has a strong commitment to the firm's pro bono effort, and represents clients in a variety of immigration and other matters in addition to serving on the firm's Pro Bono Committee. Todd is also a member of the firm's Sports & Entertainment, E-Discovery, and Alternative Dispute Resolution practice groups.
Todd recently completed an external rotation with the New York City Law Department Corporation Counsel, where he represented the City in several lawsuits involving tort claims.
Prior to joining the firm, Todd was a health policy intern at Make the Road New York and focused on issues regarding language access laws and regulations in the city and state. Todd was a Summer Associate at Mintz in 2010.
During law school, Todd was a notes editor for the Journal of Legislation and Public Policy and chair of the Health Law Society. Prior to law school, he was a Teach For America corps member and taught upper elementary school in East Harlem.
Education
New York University (JD)
Pace University (MS, Childhood Education)
University of Virginia (BA)
Experience
Representative Matters
Secured a summary judgement in the Southern District of New York on behalf of the Triborough Bridge and Tunnel Authority as well as The Port Authority of New York and New Jersey in a class action alleging the defendants had used a cashless toll system to charge individuals with violation fees without adequate notice.
Secured a unanimous jury verdict at November 2021 trial in New York State Supreme Court on behalf of an investment banker client after his decade-long battle with his former fiancée a over an investment property in the Hamptons. After a 7-day jury trial, the jury needed only about 1 ½ hours to find for our client, to agree that the two Defendants had been unjustly enriched at our client's expense, and to award the full amount in damages that he had sought at trial.
Represented professional basketball franchise in intra-league dispute, securing favorable settlement outcome.
Successfully appealed decision dismissing investment funds' action for legal malpractice and breach of fiduciary duty against former counsel.
Conducted Audit Committee investigation into improper revenue recognition activities at public life sciences company.
Conducted internal investigation into payroll fraud, accounting fraud, and FCPA violations at public company with retail operations throughout Central America and the Caribbean.
Represents the world's largest stock transfer company in securities and contract litigations.
Represents diverse financial companies in litigation proceedings concerning losses related to a Eurobond default.
Successfully defended companies in numerous industries against putative class actions alleging website inaccessibility and violations of the Americans with Disabilities Act.
Pro Bono
Secured asylum victory in Immigration Court appeal for client whose affirmative asylum application was denied because he had missed the one-year filing deadline.
Successfully petitioned for teenage client, who was in removal proceedings, to receive Special Immigrant Juvenile Status and obtain Lawful Permanent Residence.
Represented leading environmental organizations, including the Sierra Club, in constitutional litigation brought against the New York State Department of Environmental Conservation and other state agencies to prevent exploratory drilling in New York's Adirondack Forest Preserve.
Recognition & Awards
Chambers USA: New York - General Commercial Litigation: Up and Coming (2022), Associate to Watch (2021)
Kids In Need of Defense: Pro Bono Spotlight Attorney (2019)
New York City Family Court Volunteer Attorney Program: Pro Bono Service Award (2014)
Second Place, Epstein Becker & Green Health Law Writing Competition (2011)
New York City Family Court Volunteer Attorney Program: Pro Bono Service Award (2014)
Involvement
Member, New York State Bar Association
Recent Insights
News & Press
Managing Member of Mintz's Los Angeles Office Joshua Briones and Members Todd Rosenbaum and Arameh O'Boyle co-authored an article published by Corporate Counsel summarizing major developments for consumer class actions in 2021, many of which they wrote will carry over into 2022. The article included extensive contributions from Associates Crystal Lopez, Esteban Morales, and Adam Korn.
Events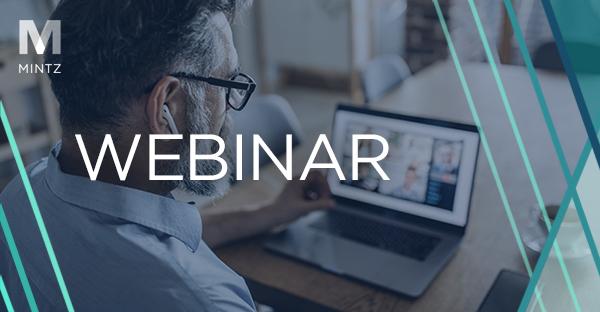 State and federal regulations touch almost every aspect of the operations of a telehealth company. From navigating complex health care regulations, to ensuring the proper classification of employees, to running an Americans with Disabilities Act–compliant website and patient portal, to the potential for a cybersecurity incident, risk management is top of mind for telehealth companies.
Events
Speaker