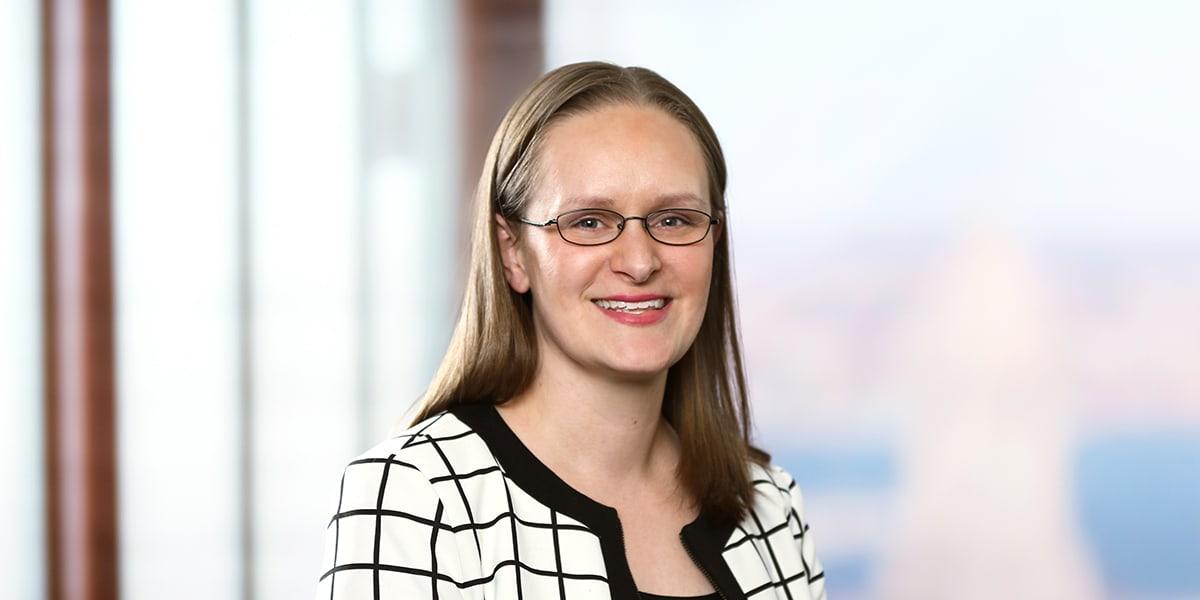 As former in-house counsel at an academic and community hospital system, Kate provides solutions on a broad range of legal issues affecting health care clients including digital health and privacy regulations, clinical trial compliance, and transactions for for-profit and non-profit clients.
Kate draws on her in-house experience to provide holistic counsel to hospitals, physician groups, clinical laboratories, retail health clinics, pharmacies, and payors, as well as new market entrants and start-ups in the digital health space.
Kate has a depth of experience with regard to clinical and bench research, including contractual matters, FDA regulations and NIH rules, as well as the complex issues at the intersection of transformative models for conducting clinical trials.   
Related to privacy compliance, Kate advises clients on implementing and updating HIPAA policies, crafting compliant solutions to data sharing, and responding to potential breaches under HIPAA and state data breach rules.
Kate additionally has extensive experience with physician contracting and licensing and scope of practice issues. Her practice also encompasses representing providers, payors, and investors in mergers and acquisitions and joint ventures. She additionally counsels nonprofit health organizations on entity formation, governance, and tax-exemption issues.
Prior to rejoining Mintz, Kate served as associate general counsel of Beth Israel Lahey Health, where she focused on clinical, bench, and translational research at a major academic medical center, as well as advising community hospitals on regulatory compliance, physician matters, and transactions. She began her career in private practice at Mintz, first as Summer Associate, and then as an Associate in the Health Law Practice. Directly after graduating from law school, Kate was a law fellow at the O'Neill Institute for National and Global Health Law at Georgetown University, where she focused on international health governance, pre-exposure prophylaxis for HIV/AIDS, and food and drug safety issues.
Experience
Provided state and federal health care regulatory advice to telehealth pioneer Amwell.
Served a secondment to a behavioral health administrator, providing guidance on HIPAA compliance and other matters.
Counseled providers and telehealth companies regarding multi-state telemedicine practice, including prescribing through telemedicine, corporate practice of medicine, reimbursement and licensing issues. 
Drafted and negotiated clinical trial agreements for a pre-clinical pharmaceutical company.
Counseled private equity sponsors on health care acquisitions, including fraud and abuse issues, licensure, change of ownership, and privacy matters. 
Provided state and federal health care regulatory advice to American Well, a pioneer in telehealth technology.
Read less
Involvement
Co-Editor, Chapter Newsletter/Blog, Massachusetts-Rhode Island Chapter, Healthcare Financial Managers Association (2014–present)
Former Board Member, Massachusetts-Rhode Island Chapter, Healthcare Financial Managers Association (2016–2020)
Member, American Health Lawyer Associate
Member, American Bar Association
Member, American Telehealth Association
Read less