Peter measures litigation success by the business advantage gained for clients, not by the length of motions filed or depositions taken. To efficiently achieve that success, he isolates and exploits weaknesses in the opposition's case, then executes in accountable increments. He often achieves a favorable resolution by preemptive motion — without extensive discovery — or by enlisting a mediator after establishing a position of strength. When trial is inevitable, Peter draws upon 39 years in the courtroom to craft engaging, pointed, and powerful presentations.
A trial and appellate lawyer, Peter concentrates on the prosecution, defense, and appeal of cases involving unfair business practices, business fraud, RICO, trade secret theft, breach of duty by business owners and officers, and commercial disparagement. Peter has extensive trial experience in state and federal courts, but at every opportune moment in his cases, Peter utilizes mediators and masters to efficiently resolve disputed issues or to streamline them short of trial. Peter has served as one of the firm's Managing Directors, and as a member of its Policy Committee.
Education
Harvard Law School (JD)
Harvard University (BA)
Experience
Won dismissal with prejudice of a $3 billion RICO case filed against an international casino operator and alleging a broad array of business fraud, extortion and other purported acts of racketeering.
Won summary judgment during arbitration to enforce our client's interpretation of ambiguous contract terms and thereby defeat customer's $50 million claim of breach.
Won declaratory judgment in the Business Litigation Session to preclude customer from seeking indemnification from medical-device maker on third-party allegations of product liability.
Won judgment in favor of a global communications company in a highly publicized lawsuit brought by a local television affiliate seeking injunctive relief to compel the renewal of its network affiliation.
Won a two-week jury trial in which our client sued for breach of a multimillion-dollar vendor contract. The jury found liability on all counts, and the judge found unfair business practices sufficient to warrant the award to our client of reasonable attorneys' fees.
Won judgment in favor of the co-founder and CEO of a large private retailer which was sued by stockholders on three $1.5 billion RICO claims arising out of alleged unfair business practices and breach of fiduciary duty. Two of those claims were defeated on pretrial motions to dismiss and for summary judgment, and the third was rejected by the jury after a five-week trial.
Won a two-week jury trial in which our client sued to reverse the purported sale of a large leased portion of its corporate headquarters. The jury found liability for breach of contract and breach of duty, awarded damages including lost profits, and made an advisory finding of unfair business practices sufficient to warrant the award of multiple damages and reasonable attorneys' fees to our client.
Successfully defended a multinational professional services firm in a month-long jury trial in which our client admitted employee breach but denied claims of supervisory liability. The jury found no supervisory liability, and rejected claims for punitive damages and attorneys' fees.
Successfully prosecuted a nine-month arbitration in which our client sued to protect its minority interest in a billion-dollar real estate project from claims by the majority that a forced sale was warranted at a dramatic discount. The arbitration panel rejected that claim, preserved the full value of our client's interest, and awarded attorney's fees to our client.
Recognition & Awards
Best Lawyers in America: Commercial Litigation (2013 – 2022)
Massachusetts Super Lawyers: Business Litigation (2004 – 2021)
Martindale-Hubbell AV Preeminent
Jane Doe, Inc.'s Advocate for Justice Award
Involvement
Board Member, Honorary Board, The Schwartz Center for Compassionate Care
Board Member, United Way Campaign Cabinet
Panel Member, Roster of the American Arbitration Association—Selected as one of ~6500 arbitrators nationwide to arbitrate complex commercial claims
Past Co-Chair, Boston Bar Association Business Litigation Committee
Member, Civil RICO Report Editorial Advisory Board
Past Chair of the Board, Kenneth B. Schwartz Center
Board Member, Cause Fund, Inc.
Member, Campaign Cabinet of United Way of Massachusetts Bay and Merrimack Valley
Viewpoints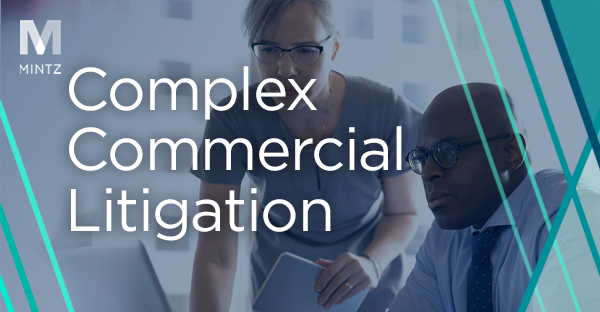 April 24, 2020
|

Blog

|

By Peter Biagetti, Clare Prober, Aaron Fenton
As America enters its second month of social distancing and travel restrictions, COVID-19-related lawsuits have begun to spread, with parties variously portraying the pandemic to suit their respective positions, dissecting the often clumsy prose of Force Majeure clauses or, absent such provisions, dusting off common-law doctrines of impossibility, impracticability, and frustration of purpose to excuse contractual performance.
Read more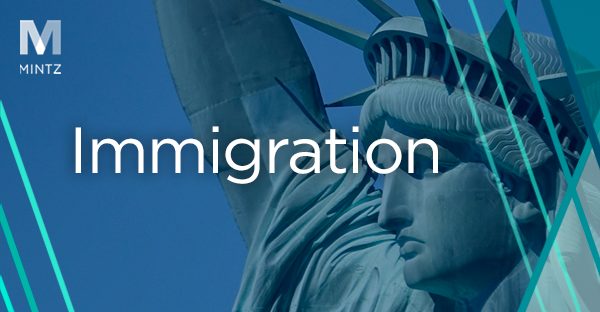 February 7, 2017
|

|

By Susan Finegan, Susan Cohen, Elizabeth Burnett, Michael Gardener, Peter Biagetti
We are currently serving as co-counsel with the ACLU of Massachusetts, the Massachusetts Attorney General's office, and others in a lawsuit against the president's executive order curbing immigration by refugees and others traveling from seven majority Muslim countries.
Read more