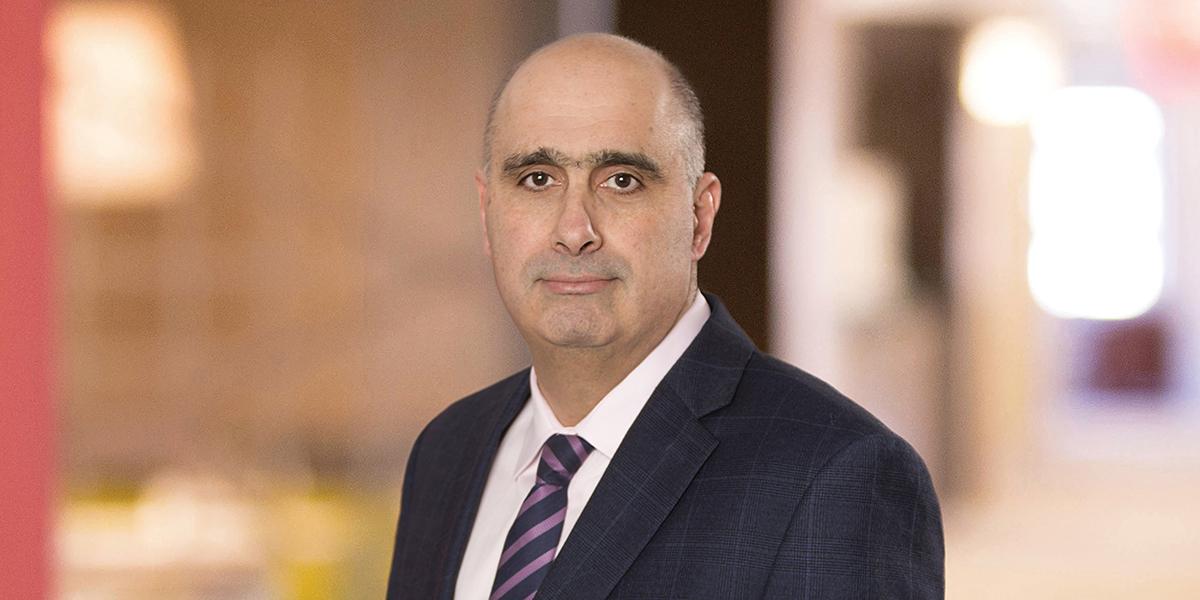 Ran, Chair of the firm's Israel Practice, represents public and private companies in mergers and acquisitions, venture capital, and private equity financing transactions, as well as in technology licensing and large-scale outsourcing transactions. Ran counsels clients in telecommunications, software, healthcare IT, financial services, and various other industries.
Ran's focus is on the structuring, negotiating, and drafting of private and public merger, acquisition, and private equity transactions, as well as large-scale domestic and cross-border IT and outsourcing transactions. Frequently, Ran represents clients in transactions that require the attention of extensive multi-disciplinary teams of Mintz attorneys. Ran represents leading financial services institutions in transactions where our clients outsource core, regulated business functions to industry-leading vendors. Ran also represents software and IT services providers in transactions for the development, commercialization and licensing of IT platforms to enterprise customers through various structures. From the initial RFP stages through execution of contracts, implementation and transition, Ran provides structuring and business advice as well as legal advice.
Ran also provides advice to US clients and attorneys on matters involving Israeli issuers, buyers, and sellers, and trends and resources relevant to US participants in Israel's venture capital and high-technology industry.
Experience
Mergers & Acquisitions
Future Electronics, a global electronics distribution company, in its announced $3.8 billion sale to Taiwan-based WT Microelectronics (TAIEX: 3036)
Biolog-id, a digital health solution provider focusing on value-chain optimization, in its proposed business combination valuing Biolog-id at $312 million, with the SPAC, Genesis Growth Tech Acquisition Corp. (Nasdaq: GGAA)
Hyperfine, Inc. (Nasdaq: HYPR) business combination, valued at $580 million, with Liminal Sciences and the SPAC, HealthCor Catalio Acquisition Corp.
The Metals Company's (Nasdaq: TMC), formerly DeepGreen Metals, $2.9 billion business combination with the SPAC, Sustainable Opportunities Acquisition Corporation
Optum's proposed acquisition of Atrius Health
Quantum-SI's (Nasdaq: QSI) business combination, valued at $1.46 billion, with the SPAC, HighCape Capital Acquisition Corp.
Butterfly Network's (NYSE: BFLY) $1.5 billion business combination with the SPAC, Longview Acquisition Corp.
QIAGEN in its proposed $12.5 billion sale to Thermo Fisher Scientific
Represented Dassault Systèmes in its $425 million acquisition of IQMS, Inc. 
Brooks Automation's approximately $450 million purchase of genomics service provider Genewiz Group
John Hancock Financial Network's sale of Signator Investors to Advisor Group
Connance's sale to Waystar Health
Optum's purchase of Reliant Medical Group
Princeton Lightwave's sale to Argo AI, a subsidiary of Ford Motor Company
John Hancock Financial Network's purchase of Symetra Investment Services
C&S Wholesale Grocers' purchase of the assets of Associated Wholesalers
C&S Wholesale Grocers' purchase of the assets of Davidson Co., Inc.
John Hancock Financial Network's purchase of the assets of Transamerica Financial Advisors
Naurex's sale to Allergan
Leerink Swann's sale of the assets of Leerink Swann Consulting to NCI Healthcare
Humedica's sale to UnitedHealth Group
Piramal Healthcare Limited's $635 million purchase of Decision Resources Group
iMDsoft's $60 million sale to TPG 
Merger of Arbinet Corporation with Primus Telecommunications
Management buyout of private equity-backed printing company
Sale of software company to large strategic buyer
Licensing and Outsourcing
Representing leading robotic systems developers for automated fulfillment in retail, eCommerce, and logistics industries in complex, multi-year sales, deployment and maintenance relationships
Represented a Health IT software provider in licensing a core platform to a Fortune 20 customer to support a new line of business
Represented client in a software platform integration agreement with a worldwide leading software and services integrator
Represented large fund company in enterprise-wide fund administration outsourcing agreement with a leading provider
Represented large financial institution in the outsourcing of a critical, regulatory business function to an industry-leading service provider
Represented large financial institution in the simultaneous outsourcing of two core regulated business functions to an industry-leading service provider
Read less
Events & Speaking
Speaker
ACCD Directors Forum 2023
Ponte Vedra Inn & Club, FL
Speaker
University of San Diego, Hahn Hall, 5998 Alcala Park, 92110,San Diego, CA
Read less
Involvement
Member, Israeli Bar Association
Member, New York Bar Association
Read less