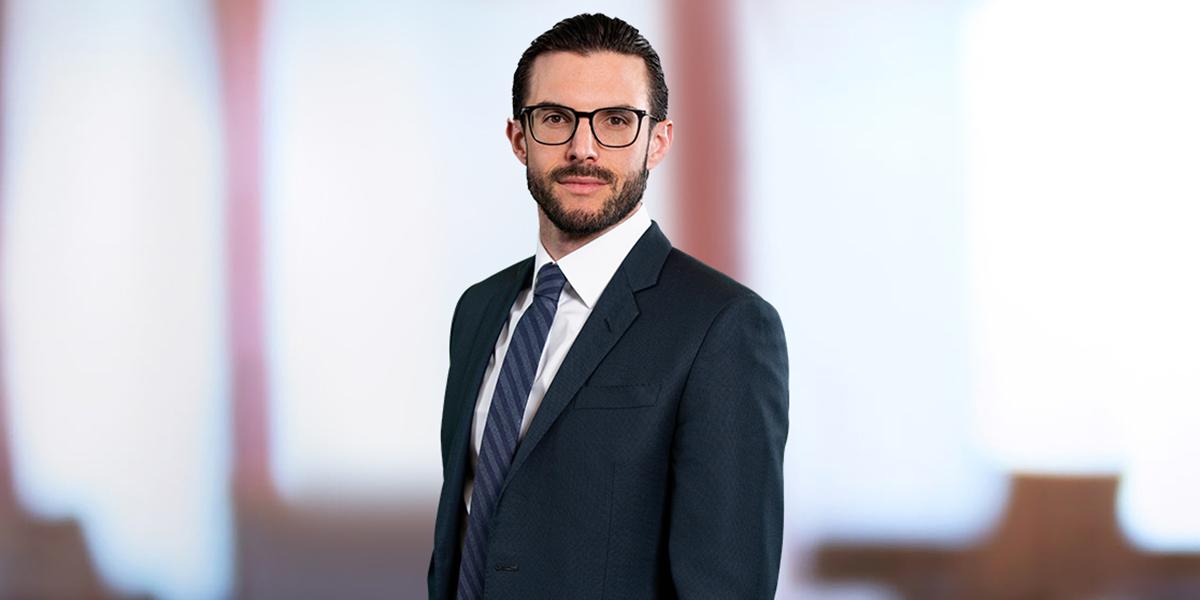 Brad's practice encompasses all aspects of employment, benefits, and pensions law, including matters arising in mergers and acquisitions and initial public offerings. He has extensive experience counseling both executives and public and private institutions across multiple industries – including private equity, life sciences, and telecommunications.
Brad has handled a broad range of sophisticated compensation matters, including:
Representation in mergers and acquisitions, venture capital investments, private equity financing, and other transactional contexts
Employment, contractor, and retention agreements and negotiations
Restrictive covenants, non-competes, non-solicitations, non-disparagement agreements, confidentiality and trade secrets issues, and clawback provisions and policies
Structuring and implementation of equity and non-equity compensation arrangements, including performance bonus plans and option and share-unit plans and related arrangements
Proxy disclosure, stock exchange requirements, compensation governance, and compensation-related shareholder relations matters
Severance, separation, transitions, release, and other terminations of service
Change-in-control agreements
Prior to joining Mintz, Brad was an attorney in the Pensions and Employment Practice of an international law firm based in Canada.
While earning his JD at Osgood Hall Law School, Brad served as co-chair of the Entertainment and Sports Law Association, and was a member of the Environmental Law Society.
Experience
Transactional and Investment Matters – Employment & Executive Compensation:
Advised Triple Flag in its $606 million business combination with Maverix Metals Inc. to create the leading emerging gold streaming and royalty company.
Counseled Home Capital in its proposed C$1.7 billion sale to Smith Financial Corporation.
Advised Connor Clark & Lunn Infrastructure in its acquisition of Alberta Midland Railway Terminal Ltd., a short-line rail terminal in Lamont County, Alberta, which provides critical first- and last-mile transportation and logistics solutions.
Advised Sienna Senior Living in its 50/50 joint venture acquisition of a portfolio of 11 seniors' living assets in Ontario and Saskatchewan in partnership with Sabra Health Care REIT, Inc., including the negotiation of related partnership, share ownership, and property management arrangements.
Counseled Choice Properties REIT in its proposed C$794 million sale of six high-quality office properties in Toronto, Vancouver, and Montreal to Allied Properties REIT.
Advised Parkland in its C$322 million acquisition of M&M Food Market, a major Canadian retailer of frozen foods, from Searchlight Partners, L.P.
Advised Connor, Clark & Lunn Infrastructure in its acquisition of a majority interest in Landmark Student Transportation Inc., one of North America's largest student transportation businesses.
Advised George Weston

in its C$370 million sale of Weston Foods' ambient bakery business to affiliated entities of Hearthside Food Solutions, LLC.
in its C$1.1 billion sale of Weston Foods' fresh and frozen bakery businesses to affiliated entities of FGF Brands Inc.
Counseled Birch Hill in its C$725 million acquisition of ERCO Worldwide, the specialty chemicals business of Superior Plus LP.
Advised Brookfield Business Partners in its C$1.6 billion acquisition of the remaining 43% interest in Sagen MI Canada Inc. not already owned by Brookfield.
Advised Trichome Financial in its landmark sale to IM Cannabis Corp. to create a global leader in adult-use recreational and medical cannabis.
Advised JFE Shoji in its acquisition of Cogent Power Inc. from Tata Steel Limited.
Advised Dental Corporation of Canada Holdings, a portfolio company of Imperial Capital Group Ltd. and OPTrust Private Markets Group, in a significant strategic investment by L Catterton.
Counseled Sedgwick Claims Management Services in its acquisition of Cunningham Lindsey Group Limited.
Counseled Enercare Solutions, a subsidiary of Enercare Inc., in its $340.75 million acquisition of SEHAC Holdings Corporation (Service Experts LLC).
Advised New Flyer in its $455 million acquisition of Motor Coach Industries International, Inc. from KPS Capital Partners, L.P., along with a related $825 million financing to fund the acquisition and refinance New Flyer's existing $257 million credit facilities.
Counseled Searchlight Capital Partners in its acquisition and financing of a majority stake in Roots Canada Ltd., one of Canada's leading lifestyle brands.
Advised Scotiabank in its acquisition of a Mastercard and private label credit card portfolio with approximately C$1.7 billion in receivables from JPMorgan Chase Bank, N.A.
Advised Alamos Gold in its $1.5 billion merger with AuRico Gold Inc.
Counseled Revera in its $634 million sale of a 75% ownership interest in 23 Canadian seniors' living residences to Health Care REIT, including negotiation of the related joint venture arrangements and management agreements.
Advised Norbord in its C$2 billion merger with Ainsworth Lumber Co. Ltd. to create a leading global wood products company.
Counseled Alinda Infrastructure Funds and their portfolio company Reliance Home Comfort in the C$555 million sale of all outstanding shares of Reliance Protectron Inc., an alarm products and services company, to The ADT Corporation.
Advised TorQuest Partners and a group of investors in the acquisition of A&B Rail Services, Ltd., a railway construction services company in western Canada, from Fulcrum Capital Partners Inc.
Public and Private Offerings – Employment & Executive Compensation:
Advised plantable®, a dietary intervention program focused on health and wellness, in its initial public offering of common shares on the Neo Exchange.
Advised Anaergia in its C$175 million initial public offering of subordinate voting shares.
Advised Triple Flag in its $250 million initial public offering of common shares, the largest TSX mining IPO in the last nine years.
Advised Sundial Growers in its $143 million cross-border initial public offering of common shares.
Advised Roots, a leading Canadian lifestyle brand, in its C$200 million initial public offering of common shares.
Other Experience – Employment & Executive Compensation:
Counseled First Capital Realty in its reorganization and conversion from a corporation to a REIT structure.
Counseled BlackBerry in its strategic alternative review process, proposed $4.7 billion acquisition, and ultimate $1.25 billion private placement of 6% unsecured subordinated convertible debentures.
Read less
Recognition & Awards
Best Lawyers in Canada: Ones to Watch, Corporate Law (2024)
Read less