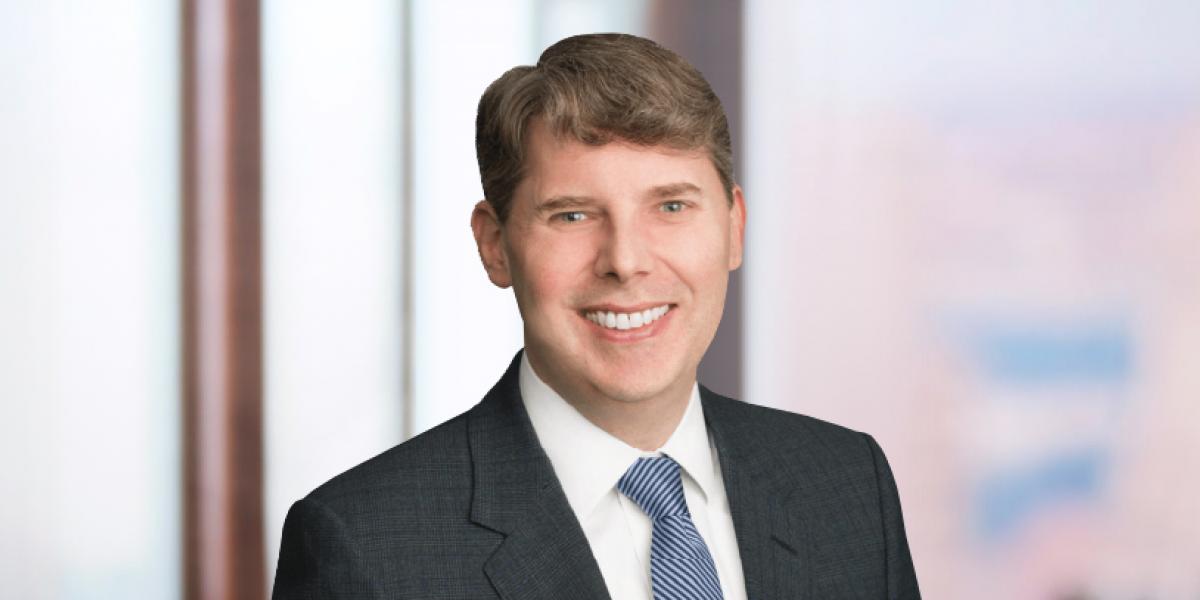 Jason is an accomplished litigator who represents defendants in shareholder and other high-stakes disputes. He has prominently defended issuers, officers, directors, underwriters and others in shareholder class and derivative litigation in trial and appellate courts throughout the United States and before the Securities and Exchange Commission. Jason also represents clients in complex commercial litigation and corporate governance disputes. His clients include companies and individuals from a variety of industries, especially in the life sciences, financial services and technology sectors.
Jason has represented clients in some of the largest securities fraud cases in history – successfully defending more than 60 class, derivative, bankruptcy and individual actions arising from the unravelling of Bernie Madoff's Ponzi scheme and playing a significant role in several other high-profile securities cases, including Worldcom, Refco, AIG and the "IPO laddering" cases.
Attuned to his clients' needs and goals, Jason is an innovative, effective litigator who leverages his business insight and knowledge of his clients' industries to develop and deploy strategies that frequently lead to early case dismissals. In a survey conducted by the Legal 500 United States, Jason was commended as an attorney with "strong intuition and a strategic mindset."
Prior to joining Mintz, Jason was a partner at another large law firm, where he helped clients resolve disputes involving federal and state shareholder- and fraud-related statutes, including the Securities Exchange Act of 1934, the Securities Act of 1933, the Racketeering Influenced and Corrupt Organizations (RICO) Act and the Delaware General Corporation Law. He also represented clients in general complex commercial litigation.
In addition to US clients, Jason has successfully represented numerous foreign companies, including several from Israel and others from Canada, China, Germany, Kazakhstan, Ireland, Italy and Singapore.
Before entering private practice, Jason clerked for the Honorable J.P. Stadtmueller of the US District Court for the Eastern District of Wisconsin.
Education
Harvard Law School (JD, cum laude)
Brown University (BA, magna cum laude)
Experience
Defended the officers of a prominent Israeli manufacturing company against securities claims that the officers knowingly misrepresented the performance of a business unit accused of bribery. Achieved complete pleadings-stage dismissal with prejudice of all claims, which sought over $1 billion in damages.
Defended a national physical therapy clinic operator against a putative securities class action that alleged the company's accounting restatement resulted from a knowing mischaracterization of noncontrolling interests in individual clinics. The court dismissed all the allegations with prejudice, finding plaintiffs had alleged no facts from which fraudulent intent could be inferred.
Defended a well-known technology company and its directors against consolidated lawsuits that claimed the defendants omitted material information from a proxy statement filed in connection with its merger with another well-known company. Negotiated a limited disclosure-based settlement of all claims before the scheduled stockholder vote, which occurred without incident.
After another law firm failed to secure a pleadings-stage dismissal, assumed the defense of an international bank accused of misleading investors about the value of its bonds, in alleged violation of the Securities Exchange Act. Following aggressive fact and expert discovery, obtained complete victory on summary judgment and subsequent affirmance in the Second Circuit Court of Appeals.
Defended a pharmaceutical company and its officers against a putative securities class action lawsuit alleging that defendants mischaracterized the likelihood that the company would receive FDA approval to sell its leading drug candidate. Convinced the plaintiffs to drop the suit without any settlement consideration.
Defended the former CEO and former general counsel of the largest broker on the then Chicago Mercantile Exchange (now the CME Group) against consolidated actions related to the collapse of the company. Obtained complete dismissal prior to discovery.
Represented a global defense technology company in a multipronged dispute with former officers of its largest subsidiary and obtained pretrial settlement.
Prepared the debt underwriters of a US-based telecommunications company for a trial involving allegations that they defrauded buyers of the company's bonds.
Defended a global financial services provider in a trial and appeal involving allegations that the company committed fraud and breached a contract in connection with the sale of a subsidiary. Secured dismissal of the most significant claims.
Represented a special litigation committee of what was then the world's largest insurance and financial services company in an investigation of allegations that senior officers had breached fiduciary duties to the company.
Defended a global financial and travel-related services company against allegations of illegal trading of the securities of a company where one of the defendant's executives served on the board. Obtained complete dismissal pre-discovery and ultimately secured a token settlement.
Recognition & Awards
Chambers USA: New York - Litigation: Securities (2021 - 2022)
Recommended by the Legal 500 United States for Dispute Resolution: Securities Litigation – Defense (2017, 2019)
Involvement
Member, Legal, Compliance & Regulatory Forum, BioNJ. (2018 – 2020)
Member, Audit Committee Chair Advisory Council, National Association of Corporate Directors (2017)
Viewpoints
In 2021, approximately on quarter of all federal securities fraud class action lawsuits filed nationwide were against life sciences companies and their officers and directors. These considerations are for directors and officers of life sciences companies looking to manage disclosures and mitigate risk before a suit ever gets filed.
Read more
Events
Speaker
Understanding the Securities Laws 2022 PLI Conference
New York, NY