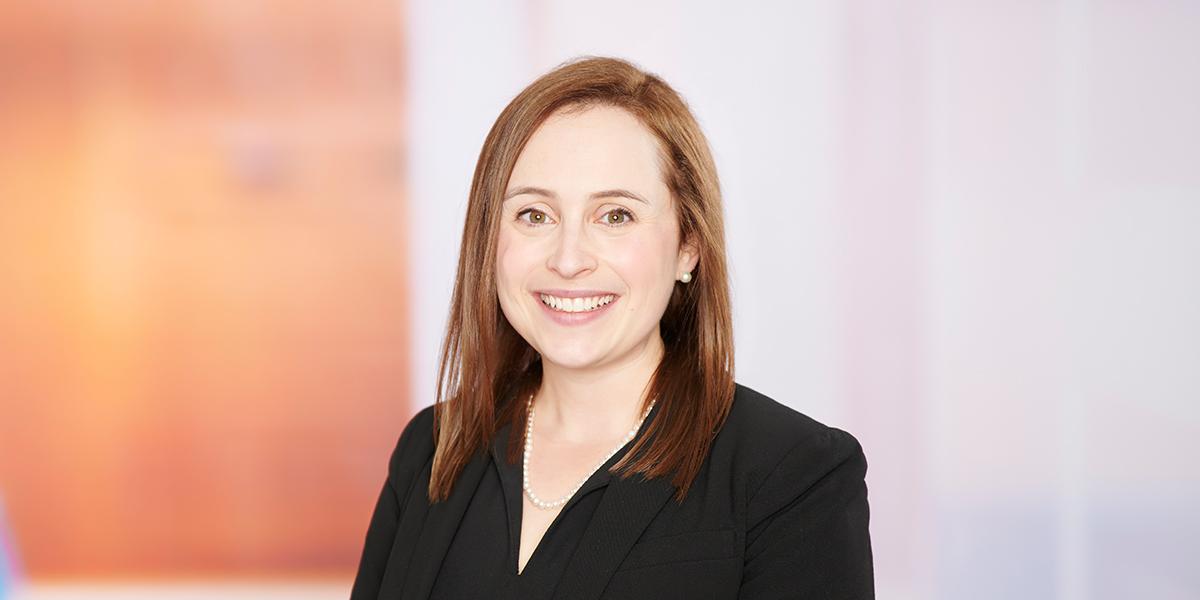 Emily Kanstroom Musgrave
Member / Co-chair, Appellate Practice Group
+1.617.348.4407
Emily's practice focuses on complex commercial litigation across a variety of areas, including contract disputes, securities litigation and government investigations. As Co-Chair of the firm's Appellate Practice Group, she leads clients through the appellate process, designing a successful appellate strategy, drafting briefs, and preparing for oral argument. She also assists clients with amicus curiae submissions, including to the U.S. Supreme Court. She represents clients in all stages of litigation, from pre-litigation counseling and investigation through discovery, trial, and appeal. Working as a litigator both at the trial and appellate phases, she helps clients in the early stages of trial representation to prepare and maintain a litigation strategy that helps best position the case for an eventual, successful appeal.
Emily previously served as a Special Assistant District Attorney in Middlesex County, where she argued motions to suppress and took cases to both jury and jury-waived trial.
Emily maintains a robust pro bono practice focused on providing legal assistance to asylum seekers, and survivors of domestic violence, among others.  She recently worked with a team that filed a lawsuit in the U.S. District Court for the District of Massachusetts against U.S. Citizenship and Immigration Services (USCIS) alleging that USCIS wrongfully denied plaintiffs Special Immigrant Juvenile status, which allows certain children who have been abused, neglected or abandoned to seek lawful permanent residence in the United States.
Before joining the firm, Emily served as a law clerk for the Honorable Margot Botsford of the Supreme Judicial Court of Massachusetts. She also served as a law clerk for the Honorable Leo T. Sorokin, then a Magistrate Judge, of the United States District Court for the District of Massachusetts.
During law school, she was the managing editor of the International and Comparative Law Review. She also won the Wendell F. Grimes Moot Court Competition and was a member of the National Mock Trial team.
Education
Boston College (JD, magna cum laude)
Brown University (BA, International Relations/French, magna cum laude)
Experience
Briefed, argued, and won before the Massachusetts Supreme Judicial Court a case of statutory first impression and constitutional dimensional concerning the interpretation of G. L. c. 123, § 12, which raised the question how long a patient in psychiatric distress may be cared for in an emergency department while waiting for a bed in an appropriate in-patient psychiatric facility.
Worked with a team to file an amicus brief in the case of County of Maui, Hawaii vs. Hawaii Wildlife Fund, (United States Supreme Court Case No. 18-260), a critical case concerning whether the federal Clean Water Act regulates discharges of pollutants into groundwater that then flows into navigable waters.
Briefed and argued before the Massachusetts Supreme Judicial Court a case presenting the novel legal question whether a veteran would be considered indigent (and so entitled to a waiver or reduction of court fees and other costs) under the Indigent Court Costs Law, G. L. c. 261, §§ 27A-27G.
Achieved a decisive arbitration victory on behalf of a supplier in a complex contractual dispute with an automobile manufacturer, resulting in an award of over $10M, plus attorneys' fees and expert costs.
Represented pharmaceutical company defendant in the Nexium antitrust MDL litigation, the first alleged "pay-for-delay" case to go to trial since the Supreme Court's 2013 decision in FTC v. Actavis, resulting in a favorable settlement for Emily's client.
Part of team that secured no charge for government official in wide-ranging public corruption investigation.
Represented Taiwanese creditor in complex civil RICO case in California federal court involving claims against 34 foreign and domestic defendants. The firm achieved a successful settlement of the case at the commencement of trial.
Recognition & Awards
Selected Participant, Women's Bar Association 2020 Women's Leadership Initiative
Massachusetts Super Lawyers: Rising Star – Business Litigation (2016 - 2019)
Order of the Coif
Phi Beta Kappa
Boston College Law School Richard G. Huber Award for scholarship and leadership in extra and co-curricular activities
Involvement
Member, Women's Bar Association
Member, Boston Bar Association
Member, Rhode Island Bar Association
Advisory Board, Sitters Without Borders
Guest Lecturer on Legal Practice, Boston College Law School
Recent Insights
News & Press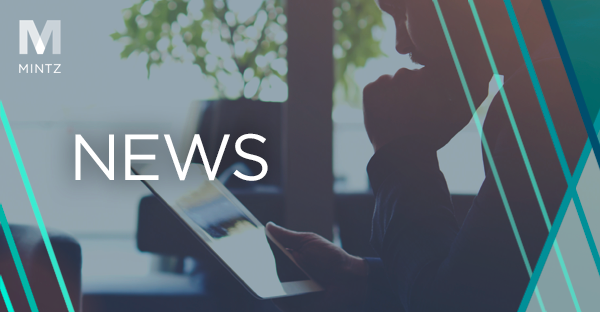 Member and Co-Chair of Mintz's Appellate Practice Group Emily Kanstroom Musgrave was profiled in Law.com's "How I Made Partner" column, which features recent partners at Am Law 200 firms, sharing their unique journeys to becoming partner.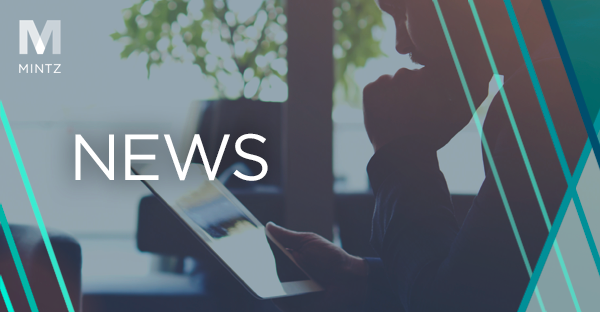 An article published by Law360 reported that Mintz successfully defended the Wychmere Beach Club, a small Massachusetts resort property, in a lawsuit brought by the Conservation Law Foundation alleging that the Beach Club's wastewater treatment facility needs a federal permit under the Clean Water Act in addition to the state permit it already has under the Massachusetts Clean Waters Act because the treated effluent from the wastewater treatment facility percolates through soil to groundwater that is connected to Wychmere Harbor. In the ruling, U.S. District Judge William Young agreed that the Beach Club's discharges were not covered by the federal law.

The Mintz team representing the Wychmere Beach Club includes Mintz Member and Chair of the firm's Environmental Law Practice Jeffrey R. Porter, and Co-Chairs of the firm's Appellate Practice Andrew N. Nathanson (Special Counsel) and Emily Kanstroom Musgrave (Member).