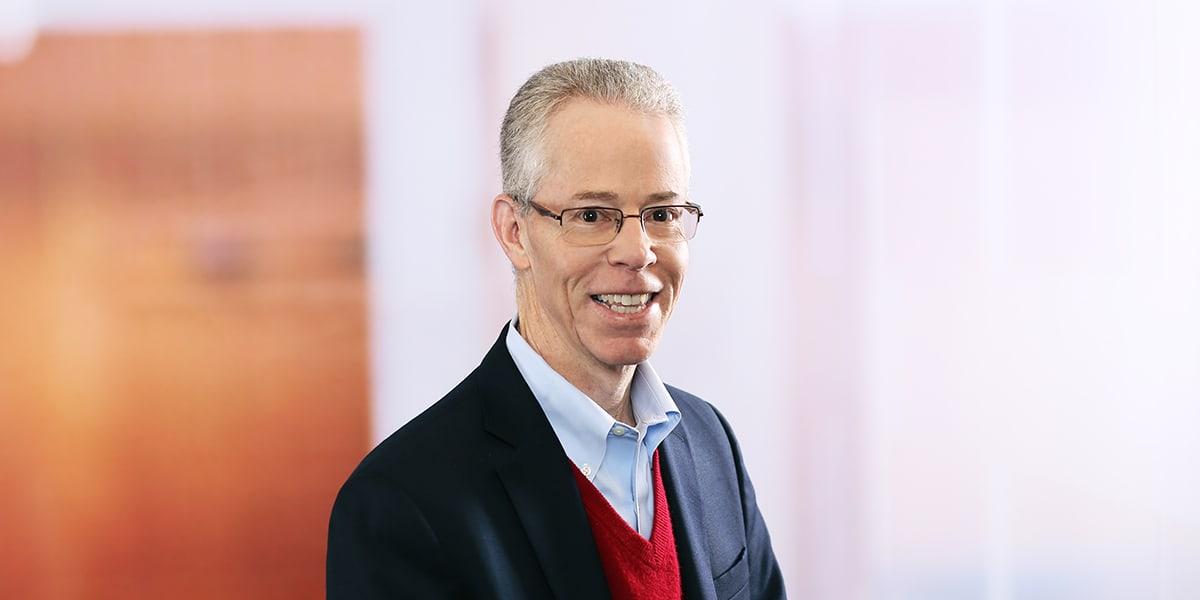 Samuel M. Tony Starr
Member / Co-chair, Construction Law Practice
+1.617.348.4467
Tony is a litigator and prominent construction lawyer who works with clients throughout the construction industry: contractors, owners, developers, and public authorities. His practice includes representing clients in significant construction litigation, arbitrations, and mediations, and counseling them on contract drafting, bidding matters, and project-related disputes. He is frequently invited to speak about construction law developments and alternative dispute resolution. In addition to his multifaceted construction practice, he also advises a major gaming company on litigation and regulatory matters related to the development and construction of a major casino resort.
Tony is Co-chair of the firm's Construction Law Practice Group and a Member of the Litigation Practice. He represents contractors, owners, developers, and public authorities across a wide range of construction-related issues in both the public and private sectors including contract drafting, bidding issues, job problems, change order disputes, mechanics' liens, bond claims, terminations, and delay claims.
Tony has represented clients in numerous major construction trials, arbitrations, and mediations. He is a frequent lecturer in the area of construction law, particularly in the area of arbitration and mediation of construction disputes.
In addition to Tony's construction practice, he has represented the gaming company Wynn MA LLC on various matters since 2014. This representation includes surrounding community arbitrations, challenges in state court, hearings before the Massachusetts Gaming Commission, and adjudicatory proceedings before the Massachusetts Department of Environmental Protection in connection with the development of a destination resort style casino facility.
Education
Northeastern University (JD)
Harvard University (BA)
Experience
Construction Litigation & Dispute Resolution
Represented an independent authority in an investigation of contractor compliance with the federally mandated disadvantaged business enterprise program.
Represented a municipal water and sewer authority in court, arbitration, and mediation against a design-builder of a combined sewer separation project. Authority terminated the design builder for performance and design failures. 
Represented the lead engineering procurement and construction contractor in a multi-million dollar, 34-day, three-party arbitration arising out of the failure of the wastewater treatment plant at a pulp and paper de-inking facility.
Represented the developer of mixed-use condominium project in court against a terminated general contractor asserting a claim of wrongful termination.
Represented the general contractor on major hospital renovation project against bankrupt millwork subcontractor's performance bond surety in a 9 day arbitration for delay and impact damages.
Represented the managing member of limited liability company in an arbitration brought by minority member asserting claims of breach of fiduciary duty and failure to comply with Delaware LLC Act in connection with the development of a mixed-use condominium project.
Represented a design-builder in mediation against a design consultant on several major highway and bridge design-build projects for design failures including inadequate estimating.
Represented a major university in court and mediation on construction and design claims against a builder and architect on a $250 million science, classroom, and research facility.
Represented an excavation and garage contractor against a construction manager in a 16 day arbitration for wrongful termination.
Represented a large contractor in a multi-million dollar differing site condition claim against an owner on the 9 ½ mile Outfall Tunnel Project for the Massachusetts Water Resources Authority.
Represented a large dredging company in a multimillion-dollar action against the US Army Corps of Engineers including a trial in Court of Claims. Case arose out of survey practices employed by the Corps on the dredging of a major shipping channel in New York-New Jersey Harbor.
Construction Law & Counseling
Represent a variety of owners and contractors on drafting and negotiating multiple contract forms (AIA, custom forms). 
Revised owner, contractor, and subcontractor contract payment provisions to comply with new Massachusetts Prompt Pay and Retainage Law. 
Represented an independent authority in an investigation of contractor compliance with the federally mandated disadvantaged business enterprise program. 
Represent of a variety of owners and contractors on contract performance issues, change orders, and schedule issues.
Served as outside counsel for the Massachusetts Port Authority in connection with the $1.2 billion modernization program at Boston's Logan Airport. This engagement included detailed contract review, bid protest advice and hearings, and construction claims review and litigation.
Gaming
Representation of gaming company Wynn MA LLC in multiple hearings before Massachusetts Gaming Commission during successful licensing process.
Representation of Wynn MA LLC in surrounding community arbitrations against Somerville and Chelsea.
Representation of Wynn MA LLC in court challenge to Massachusetts Environmental Protection Act ("MEPA") Certificate brought by neighboring community Somerville.
Representation of Wynn MA LLC in Massachusetts Department of Environmental Protection adjudicatory proceeding brought by Somerville challenging Wynn MA LLC's Chapter 91 License.
Represents owner of Back Bay building in dispute with tenant on damages to building resulting from substantial tenant improvements.
Successfully represented Wynn MA, LLC in securing the license to build a five star integrated resort with a casino in Everett, MA.
Represented the University of Massachusetts in the contract review and negotiation of a $55 million biolab facility in Boston.
Recognition & Awards
Massachusetts Super Lawyers: Construction Litigation (2006 – 2019)
Best Lawyers in America: Litigation – Construction, Construction Law (2012 – 2020)
Best Lawyers in America, "Lawyer of the Year": Boston Litigation - Construction (2018 & 2019)
Martindale-Hubbell AV Preeminent
Involvement
Member, ABA Forum on the Construction Industry
Member, Gaming Law Committee, ABA Business Law Section
Member, MBA Construction Law Practice Group
Member, MBA Civil Litigation Section
Member, BBA Alternative Dispute Resolution Committee
Member, BBA Construction Law Committee
Board of Directors, Association of General Contractors (AGC) of Massachusetts
Member, Construction Industries of Massachusetts (CIM)
Board member; Founding member; Co-chair, Development Committee; Co-chair, Leadership Council: The Schwartz Center for Compassionate Healthcare
Presidential Appointee to the Board; Chair, Security Task Force; Past Vice President of Administration; Past Chair, Building Committee: Temple Beth Elohim
Member, Corporation; Past Member, Facilities Committee: Belmont Hill School
Viewpoints
May 28, 2019
|

Blog

|

By Samuel M. Tony Starr, Kevin Mortimer
In a recent decision, the Supreme Judicial Court of Massachusetts (SJC) has held that a contractor seeking to enforce a lien dissolution bond under G.L. c. 254 § 14 need not record an attested to copy of its complaint with the Registry of Deeds. In City Electric Supply Co. v. Arch Insurance Co., the SJC vacated a decision of Norfolk Superior Court—refusing to apply the recording requirement of G.L. c. 254 § 5 to G.L. c. 254 § 14.
August 16, 2017
|

Blog

|

By Samuel M. Tony Starr
Most arbitrations, and all commercial arbitrations, are creations of contract, and courts are generally required to enforce an arbitration agreement as they would any other contract. Therefore, the terms of the arbitration clause in your commercial contract are critical.
August 26, 2016
|

Blog

|

By Samuel M. Tony Starr
Educational institutions should be aware of fraudulent request for payments from vendors. The FBI Boston Division identified three incidents over the past month where perpetrators submitted fraudulent transfer authorization forms to divert payments to Boston area colleges and universities.