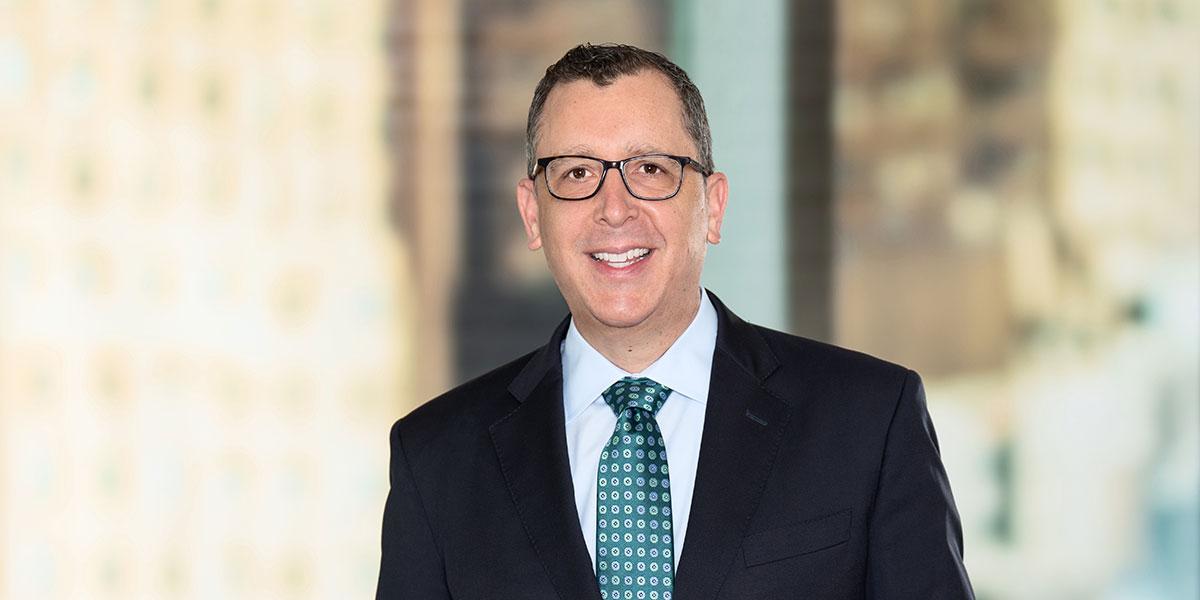 As a highly decorated former federal prosecutor, Jason focuses his practice on representing corporations and individuals in white collar investigations involving the United States Attorneys' Offices, the Securities and Exchange Commission, the New York State Attorney General's Office, and other agencies.  He is a seasoned trial lawyer with extensive experience handling white collar fraud cases, internal investigations, crisis management situations, and regulatory enforcement matters.
Jason has the unique ability to represent a variety of clients, ranging from Fortune 100 companies to small businesses and high-profile individuals to non-profit organizations. Jason's work covers multiple industries including clients in finance, manufacturing, wholesale distribution, the defense industry, public relations, health care, and sports and entertainment, including high-profile celebrity clients.  This year, Jason achieved a rare feat – convincing the Department of Justice not to bring charges against his client after the DOJ had a years-long investigation into the client's alleged corrupt conduct, a stunning outcome that allowed our client to avoid criminal charges and further government enforcement actions.  Jason also recently worked with a multinational firm who contracts with the government and had received a subpoena from the U.S. Attorney's Office relating to a bribery and kickbacks investigation.  He conducted a thorough and complex internal investigation on behalf of the client to determine if there was any risk of legal or criminal liability.  He is a frequent contributor to major publications including Law360, New York Law Journal, and the Albany Times Union, where he comments and authors pieces on cutting edge legal issues and developments.
He also has substantial expertise in representing clients in the not-for-profit sector in various high-profile investigations and sensitive inquiries from state and federal agencies, including by the New York Attorney General's Office and various New York State agencies. In addition, relying on his experience and perspective as a highly-regarded former federal prosecutor in the Southern District of New York, he has also successfully made numerous criminal referrals to various governmental agencies, when appropriate and in the best interests of our clients.  His credibility with law enforcement puts him in a unique position to be heard in these matters that are of the utmost importance to our clients.   
Jason maintains a robust pro bono practice, providing legal assistance to asylum seekers, and political refugees among others.  Most recently, he worked with a team of attorneys to secure Special Juvenile Immigrant Status (SJIS) on an expedited basis for a minor escaping gang-related violence in his home country, allowing the minor to seek lawful permanent residence in the United States.
From 2004 to 2015, Jason worked as a highly regarded federal prosecutor in the United States Attorney's Office for the Southern District of New York.  During his tenure, he conducted 13 federal jury trials — including numerous high-profile cases — and never lost a trial.  His most prominent trials included the prosecution of four men who plotted to blow up synagogues in Riverdale, New York, and a public corruption case involving a Yonkers City Councilwoman and her political patron, who were convicted of conspiracy, mail fraud, wire fraud, bribery, extortion, mortgage fraud, and tax fraud.  Jason also handled many white-collar fraud cases and successfully prosecuted three New York state senators as well as political aides and developers for corruption crimes and tax fraud. Jason led a team of prosecutors and numerous law enforcement agents who won the 2013 Office of the Director of National Intelligence's Counterintelligence Award for Excellence.
After working as a federal prosecutor, Jason joined one of New York's most prominent white-collar litigation practices.  When he left the government, Jason was profiled in The New York Times.  He has briefed and successfully argued numerous cases on appeal before the United States Court of Appeals for the Second Circuit.  Early in his career, Jason worked at two international law firms and clerked for Judge Ricardo M. Urbina of the United States District Court for the District of Columbia.  He also worked for New York Governor Mario Cuomo for four years, serving for two years as his principal staffer — drafting remarks for the former governor, advising him daily, traveling with him across the country, managing his campaign committee's business affairs, and handling the press. 
Jason earned his undergraduate degree at Yale University where he graduated with honors in political science, served as News Editor for the Yale Daily News, and played varsity and junior varsity tennis for parts of his college career.  At New York University School of Law, Jason was article and note editor for the Journal of Legislation and Public Policy, and received the Newman Prize for the most outstanding note. 
Education
New York University School of Law (JD)
Yale University (BA)
Experience
Secured a unanimous jury verdict at November 2021 trial in New York State Supreme Court on behalf of an investment banker client after his decade-long battle with his former fiancée over an investment property in the Hamptons. After a 7-day jury trial, the jury needed only about 1 ½ hours to find for our client, to agree that the two Defendants had been unjustly enriched at our client's expense, and to award the full amount in damages that he had sought at trial.
Represented a high-profile client in the health care space in responding to a FINRA inquiry. We were ultimately able to close the inquiry with no further action taken by FINRA or the SEC.
Successfully represented a Hollywood executive facing federal corruption charges and obtained a declination of prosecution for the executive.
Representing a large defense contractor in a wide-ranging DOJ investigation and related internal investigation involving alleged bribery and kickbacks.
Represented a financial services company in connection with an employee termination dispute that resulted in a successful criminal referral to the US Attorney's Office for the Southern District of New York and the FBI.
Representing a high-ranking aide to former New York Governor Andrew Cuomo in various investigations and proceedings conducted by federal and state prosecutors.
Representing a New York-based in-patient rehab and detox treatment center in an investigation by the New York State Justice Center into allegations of misconduct at the facility.
Represented a business owner in a federal criminal case brought by the U.S. Attorney for the Eastern District of New York related to banking and tax related charges.
Represented an attorney charged with securities fraud and wire fraud conspiracy in the Eastern District of New York.
Representing client antiquities dealer who is being investigated by U.S. Attorney's Office in Washington, D.C. and FBI for variety of federal offenses.
Represented various real estate investors in charges of fraud brought against parties related to properties the investors hold a stake in and simultaneous SEC investigation.
Represented Apple in litigation dispute.
Represented DraftKings in crisis-management situation involving multiple investigations from federal and state law enforcement into the daily fantasy sports industry. 
Conducted an internal investigation for an NBA team.
Representing F*ck Jerry and Jerry Media social media and influencer companies in variety of matters.
Represented numerous high-profile celebrity clients in extortion and other confidential matters.
Representing public relations firm and providing confidential counsel to client.
Secured a complete victory for a New York non-profit organization and related executives in a broad investigation by the Office of the New York State Attorney General's Office's Charities Bureau and NY state agency OASAS.
Representing a non-profit organization in an investigation by the NY AG's Office and the NY Office of Medicaid Inspector General.
Led a full internal investigation of a professional sports team into allegations of sexual harassment and misconduct.
Representing a United States Ambassador in confidential matter. 
Represent numerous clients who receive subpoenas as part of law enforcement investigations. 
Defeated price gouging case brought by the NY AG's Office against national distributor and its CEO.  AG claimed our clients had charged excessive prices for cleaning products during the COVID-19 pandemic.  After an expedited proceeding and a summary hearing, our clients were fully vindicated and the case dismissed, in the only successful defense under this statute in over 40 years.
Representing  a client in the United States District Court for the Southern District of New York in the recovery and enforcement of a $300 million arbitration award issued to our client.
Representing client who was an extortion victim in referral to U.S. Attorney's Office.
Representing company who was victim of a cyber-attack by a former employee in referral to U.S. Attorney's Office.
Representing client plaintiff in contract dispute in upcoming trial in New York State court.
Representing dozens of sleepaway camps in variety of matters. 
Recognition & Awards
Best Lawyers in America: Criminal Defense: White Collar (2020-2022)
New York Super Lawyers (2021)
Office of the Director of National Intelligence: Counterintelligence Award for Excellence awarded for international counterproliferation investigation (2013) 
Recent Insights
News & Press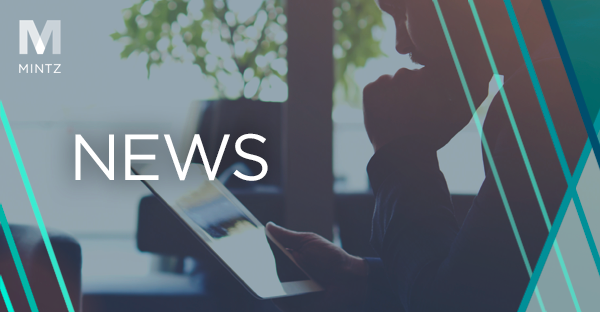 Mintz Member Jason P.W. Halperin, a former federal prosecutor, provided insight in an article published by The Washington Post on a juror issue in Ghislaine's Maxwell's recent sex-trafficking and conspiracy conviction, which defense lawyers are arguing warrants a new trial.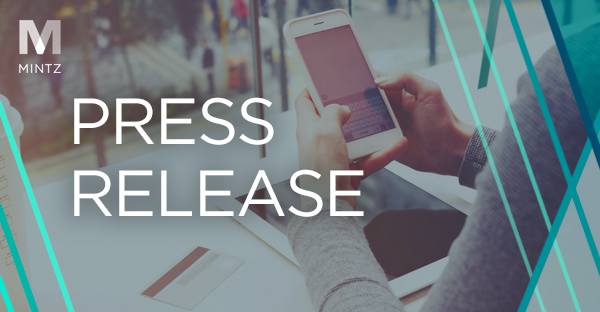 The New York Law Journal reported that Mintz secured a complete trial victory for investment banker Richard Swift before a Suffolk County jury. After a seven-day trial, it took the jury only an hour-and-a-half to return a verdict for the firm's client, Mr. Swift, for the full amount of the $2.57 million in damages that he was seeking in his lawsuit against the former "Today Show" correspondent Jill Rappaport over a log house built on a Water Mill estate. The article included commentary from Mintz Managing Member Bob Bodian, who led the firm's litigation team representing Mr. Swift, along with lead trial attorney Member Jason P.W. Halperin. Mintz associates Todd Rosenbaum and Iris Greenquist, as well as co-counsel Eileen Powers, also played critical roles at the trial, which ended on November 19.
Viewpoints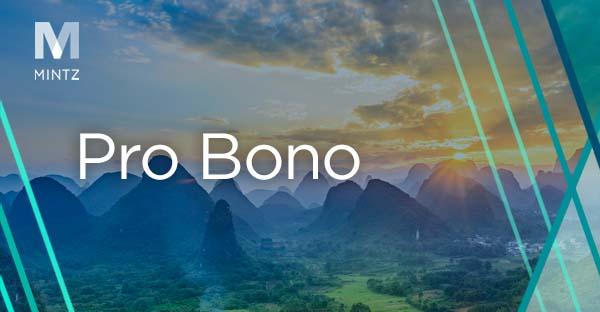 January 10, 2022
|

Article
In a multistage pro bono engagement, Mintz represented a young man who fled gang violence in Ecuador in detention hearings after he entered the United States, then helped him obtain state court findings supporting a petition to USCIS for permission to remain in the country in the custody of an aunt.
Read more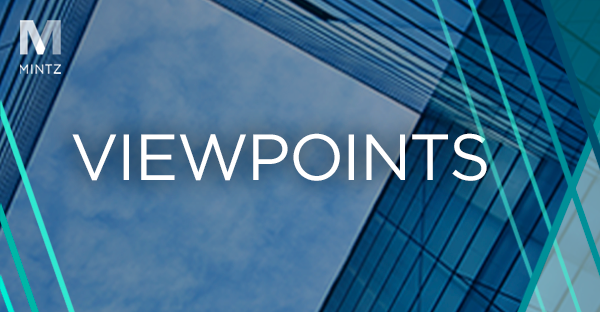 April 29, 2020
|

Alert

|

By Jason P.W. Halperin, Jeffrey Moerdler, Scott Rader, Anthony J. Viola
Read about how price gouging statutes and enforcement, by NY state and city, Mass., and the federal government, may affect businesses during the COVID-19 pandemic.
Read more