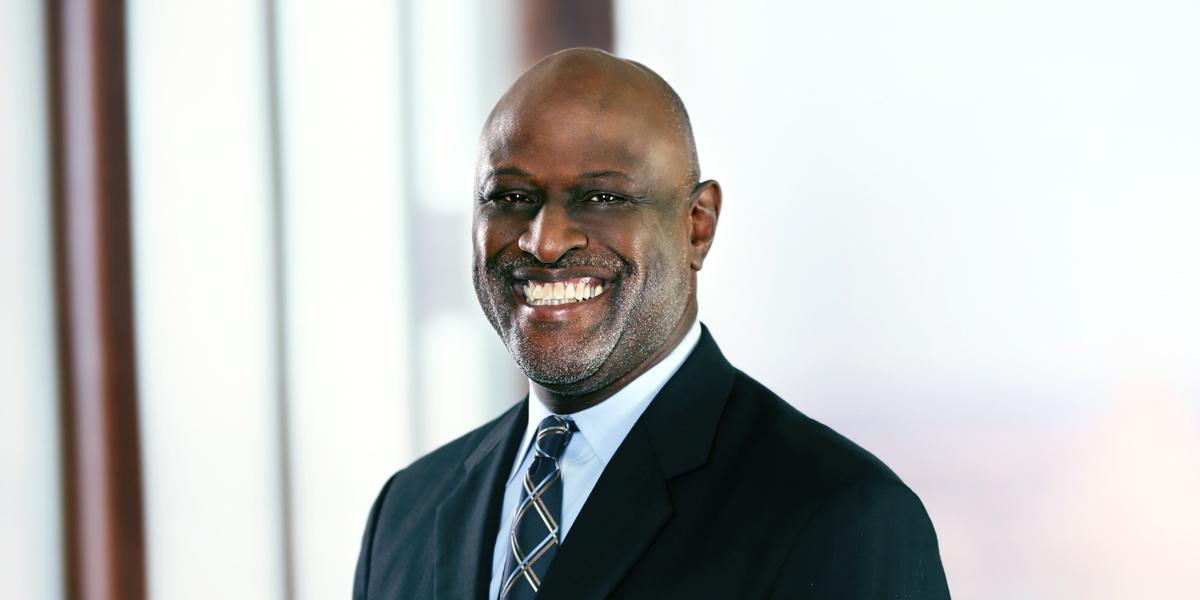 Randy is an esteemed trial lawyer with experience representing public and private multi-national corporations and their executives, special committees and board directors in commercial and business disputes, investigations, and white collar crime matters.  Randy draws on his extensive courtroom experience as a former federal prosecutor for nearly 30 years to provide value to clients, often through negotiation of efficient solutions. Randy has tried to verdict dozens of jury trials in federal and state courtrooms. Randy serves his clients with proficiency and composure and is quick to assess his clients' legal situation and offer advice that is reasonable, appropriate and in the company or individual's best interest.
His industry experience extends from healthcare and government contracts, to insurance and financial services, retail and consumer products, sports and entertainment, and real estate. He works closely with individuals and companies to develop winning legal strategies.
Randy works closely with his business clients to develop and implement crisis management plans to help avoid costly business disruptions, negative publicity, lawsuits and government investigations. Randy's experience conducting federal grand jury proceedings has afforded him invaluable insight into the needs of institutional and corporate clients facing sensitive and high-profile internal investigations.
As a former federal prosecutor and awarded trial attorney, Randy is uniquely qualified to assume cases from lawyers and law firms needing more experienced trial counsel, a need that arises frequently when cases are headed for trial. Prior to joining Mintz, Randy served as an Assistant US Attorney in the Southern District of California and was responsible for the investigation, management and prosecution of numerous cases involving complex white collar fraud schemes and criminal conspiracies involving financial, immigration, illegal narcotics and violent crimes.
Education
University of North Carolina (JD)
University of North Carolina (BA)
Experience
Complex Commercial Litigation
In complex civil RICO case, represented Taiwanese creditor in claims against 34 foreign and domestic defendants. Successfully defeated over 30 motions to dismiss, managed millions of pages of written discovery, over 40 depositions on two continents and hundreds of discovery disputes before two court-appointed Special Masters. Defeated summary judgment and in limine motions. Favorably settled case at commencement of trial.
Represented international multi-billion dollar diversified supplier to the foodservice industry in complex, multi-jurisdictional breach of contract case against a global supplier of food processing technology. Obtained favorable multimillion dollar settlement for our client.
Defended an international commercial bank in an employment whistleblower case in the US District Court for the Central District of California. The case involved allegations of money laundering by the bank. After being engaged to replace existing trial counsel on the eve of trial, secured a reversal of a denial of summary judgement from a Federal District Court that resulted in a prompt and favorable resolution of the action.
Successfully defended the owner of a recreational vehicle company from a large scale, multimillion dollar personal injury civil tort claim alleging multimillion dollars in damages resulting from the alleged physical injuries and emotional distress suffered by the driver of one of our client's recreational vehicles. Secured a de minimus settlement and dismissal of the claim with prejudice.
Represented major league baseball team foundation in business contract dispute involving breach of contract, breach of fiduciary duty, and other claims.
Represented distressed property investment company in defense of class action complaint alleging invasion of privacy claims related to the Telephone Consumer Protection Act.
Obtained a decision by the New York Appellate Division to set aside the jury verdict against our client, a high-profile real estate developer, in a race discrimination case.
Represented major national magazine publishing company in major trademark and copyright infringement lawsuit in US District Court for the Southern District of New York.
Successfully defended the largest public school district in Tennessee in the US District Court for the Western District of Tennessee against wrongful termination allegations made by two school guards who claimed reverse discrimination in violation of Title VII of the Civil Rights Act of 1964.
Enforcement & Investigations
Conducted a large scale internal investigation on behalf of a special committee of the board of directors of a multi-billion dollar fast food restaurant chain involving a dispute with the company's franchise owners regarding the company's marketing and advertising strategy.
Represented international wholesale distributor of prescription drugs in California Food, Drug, and Medical Device Task Force and California Attorney General's Office's investigation involving allegations of failure to substantiate advertising, promotional and sales claims.
Advised and drafted Foreign Corrupt Practices Act and other anti-bribery statutes compliance and ethics guidelines for use by international man-made wave company in preparation for 2020 Olympics.
White Collar Defense & Government Investigations
Represented a subcontractor in federal False Claims Act investigation conducted by the US Attorney's Office in the Southern District of California. The allegations involved billing violations by a global aerospace and defense technology company. The case was settled and closed without any action being taken against our client.
Represented a biotechnology diagnosis company in a national criminal and civil investigation involving multiple US Attorneys' Offices and state Attorneys General Offices. The investigation involved allegations of kickback issues and billing violations.
Represented certified public accountant in SEC investigation alleging insider trading. Avoided criminal charges for our client and matter settled without any government action being taken against our client.
Represented owners of a durable medical equipment company in federal investigation involving fraud and anti-kickback violations.
Represented individual connected to US Congressman in federal campaign finance fraud investigation.
Represented full-service, acute-care public hospital in federal investigation related to unlawful claims for reimbursement of healthcare services in violation of the federal False Claims Act.
Recognition & Awards
Best Lawyer Commercial Litigation (2020 - 2022), Best Lawyers in America
Preeminent Lawyer, Martindale-Hubbell AV
"Top 20 Lawyers of the Year", California Lawyer
"Top 25 Lawyers Under 40", California Law Business Journal
"San Diego's Top Lawyers", San Diego Magazine
"100 Most Influential Leaders", Ebony Magazine
Distinguished Service Medal, UNC General Alumni Association
Distinguished Young Alumni Award, UNC General Alumni Association
Who's Who in American Law
Public Lawyer of the Year, San Diego County Bar Association
Local Hero Recipient, Union Bank/KPBS
Honorary Doctor of Laws (LL.D.): Claflin University, Orangeburg, SC
Involvement
Member, United States Senator Alex Padilla, California Judicial Evaluation Commission
Member, American Health Lawyers Association
Member, American Bar Association, Criminal Justice Section, White Collar Crime Committee
Member, American Bar Association, Litigation Section (Former Fellow, Business Law Section)
Member, Federal Bar Association, San Diego Chapter
Member, San Diego County Bar Association (Past Member, United States Magistrate Selection Committee; Past Member, Judicial Selection Committee)
Master, American Inns of Court, J. Clifford Wallace American Inn of Court
Fellow, American Bar Foundation
Life Member, National Bar Association (Past President and CEO)
Board Member, Free to Thrive
Trustee, Thomas Jefferson School of Law (Past Chairman)
Trustee, Francis Parker School
Manager, Jackie Robinson Family YMCA
Past Member, Former US Senator Kamala Harris' Southern District of California Judicial Commission
Past Member of the Board of Governors, Association of Business Trial Lawyers, San Diego Chapter
Past President, Earl B. Gilliam Bar Association, San Diego, CA
Past Chairman, National Court Appointed Special Advocate Association
Past Chairman, University of North Carolina at Chapel Hill, General Alumni Association
Past Chairman, Neighborhood House Association
Past Chairman, Southeast Development Corporation, San Diego, CA
Past Chairman, San Diego Food Bank
Past Chairman, YMCA of San Diego County
Past Director, San Diego Crime Victims Fund
Past Director, NAACP, San Diego Chapter
Past Director, High Five America
Past Director, United Church Board for Homeland Ministries, UCC
Graduate, LEAD San Diego, Inc. (Past Chairman, Alumni Board)
Recent Insights
News & Press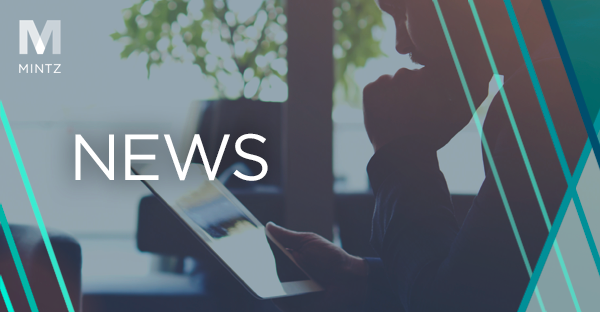 Mintz Members and Co-chairs of the firm's Sports & Entertainment Practice Tyrone Thomas and Keith Carroll, Member Randy Jones, and Associate Aaron Fenton co-authored an article published by Bloomberg Law that examined California's new law that allows for endorsements and conflicts with National Collegiate Athletic Association (NCAA) rules, how other states and Congress are considering similar laws, and litigation to watch in 2020.
Events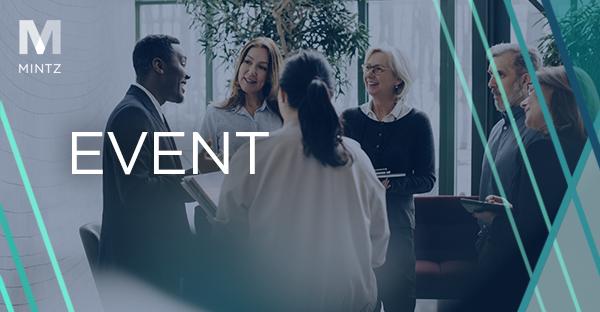 Randy K. Jones will be speaking on a panel on White Collar trends in the Western Region at the upcoming ABA White Collar Conference.