Bill is an experienced patent and trademark attorney with a particular background in medical technology, polymers and advanced materials, polymer processing technologies, and chemicals.
Bill provides counsel on all phases of patent and trademark law, through development strategy, protection, and exploitation of patent and trademark rights. His clients include start-ups, large companies such as Johnson & Johnson, medical technology manufacturers, and research institutions. According to the editors of IAM  Patent 1000, "Geary is a go-to for patent and technology commercialisation for clients such as Janssen Pharmaceuticals, which he supports in its acquisition of technologies from innovative companies."
In the area of patent rights and litigation, Bill has represented clients in federal district courts and before the International Trade Commission. He also provides opinions on new products before they hit the public market and has served as lead counsel in patent interferences and on matters connected to foreign patent opposition. Bill's patent experience includes technology areas such as oil drilling equipment, floppy disk liners, jewelry clasps, bioimplantable polymers, injection molding equipment and tooling, and multi-layer technology. Regarding trademark law, Bill has represented clients before state courts in Massachusetts and the Trademark Trial and Appeal Board as well as in federal district courts.
Bill is recognized for his broad experience, having received rankings from Super Lawyers in both the Corporate Counsel Edition and the Business Edition.
Education
Case Western Reserve University School of Law (JD)
University of Massachusetts - Lowell (BS, Polymer Engineering)
Experience
Advised medical device client on developing and implementing a post-litigation strategy. Having lost a patent litigation (in which they were represented by another law firm), Mintz attorneys helped the company assess whether they could keep their product on the market during the appeal process. We then provided advice on how to create possible design-arounds for the product to ensure it was clear of infringing the patents at issue, in the event that the appeal was unsuccessful.
Conducted a broad scope due diligence for a medical device manufacturer as it considered investing in a company operating in the electrical nerve stimulation space. This effort involved understanding the technology and the details of future, to-be-developed products. It was necessary to assess the potential for the company to have freedom to market these future products. In doing so, detailed evaluations of some patents were necessary. Our study also assessed the quality of the patent protection in place at the investee, with the goal of determining the effectiveness of the portfolio to prevent third parties from successfully marketing competing technology. We ultimately advised our client that the target company had clearance to operate and the client made the investment.
Conducted a freedom to operate assessment for a client which produces a clinical diagnostic product, essentially a lab-on-a-chip which provides for point of care testing for a wide range of infections. Most such tests have to be conducted at a central laboratory, which increases expense and causes a significant wait for results. The company's product allows treatment professionals to carry out testing on-site. We reviewed numerous third-party patents to advise the company that it had freedom to operate.
Provided strategic guidance to a medical device manufacturer in relation to a new product launch. This involved a detailed evaluation of more than 50 patents, assessing them for invalidity and/or non-infringement, to ensure our client's new product would not be impacted by any of the patents. The company is planning a large surgical tool product launch and this freedom to operate project provided the clearance needed to comfortably go to market.
Conducted complex due diligence in the course of a significant planned acquisition for an orthopedics client assessing the value of the target company from an intellectual property perspective. This included a freedom-to-operate assessment of more than 300 third party patents, and evaluation of the target company's portfolio to determine the extent to which it provided sufficient protection to prevent competitors from marketing products that can effectively compete with the proposed next generation of products.
Recognition & Awards
Managing Intellectual Property: Patent star - Massachusetts (2014 – 2021)
Identified in the IAM Patent 1000, a listing of the "World's Leading Patent Practitioners" (2020 – 2021)
Best Lawyers in America: Patent Law (2018 – 2022); Trademark Law (2018 – 2022)
Included on the Massachusetts Super Lawyers list (2004 – 2020)
Chambers USA: Massachusetts – Intellectual Property (2016 – 2019)
Involvement
Member, Boston Patent Law Association
Member, American Intellectual Property Law Association (AIPLA)
Member, American Bar Association
Member, Boston Bar Association
Advisory Board, The Massachusetts Medical Device Development Center (M2D2)
Recent Insights
Events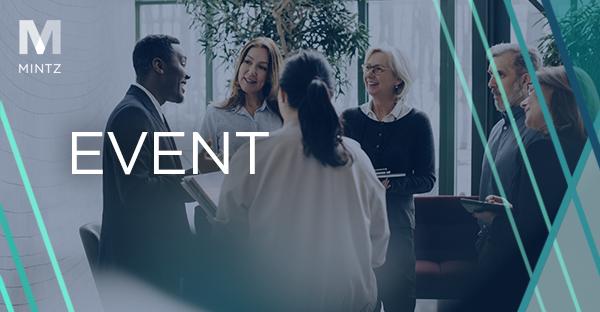 We invite medtech and biotech investors and entrepreneurs to join us for this fast-paced pitch event modeled after ABC's successful "Shark Tank."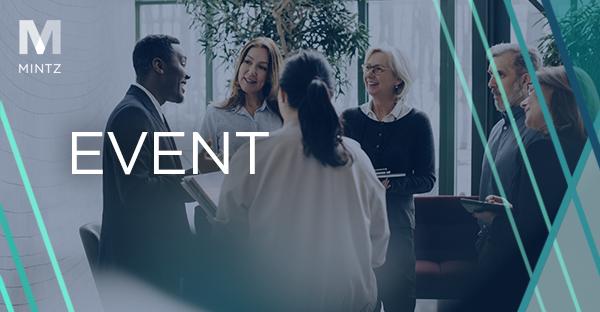 In its Annual $200K Challenge, M2D2 provides a competitive platform for early-stage companies in the medical device, diagnostic, and biotech spaces to showcase their companies and compete for in-kind services including lab and office space as well as engineering, product development, legal, regulatory, clinical, and business services – and this year, a first-ever cash prize.