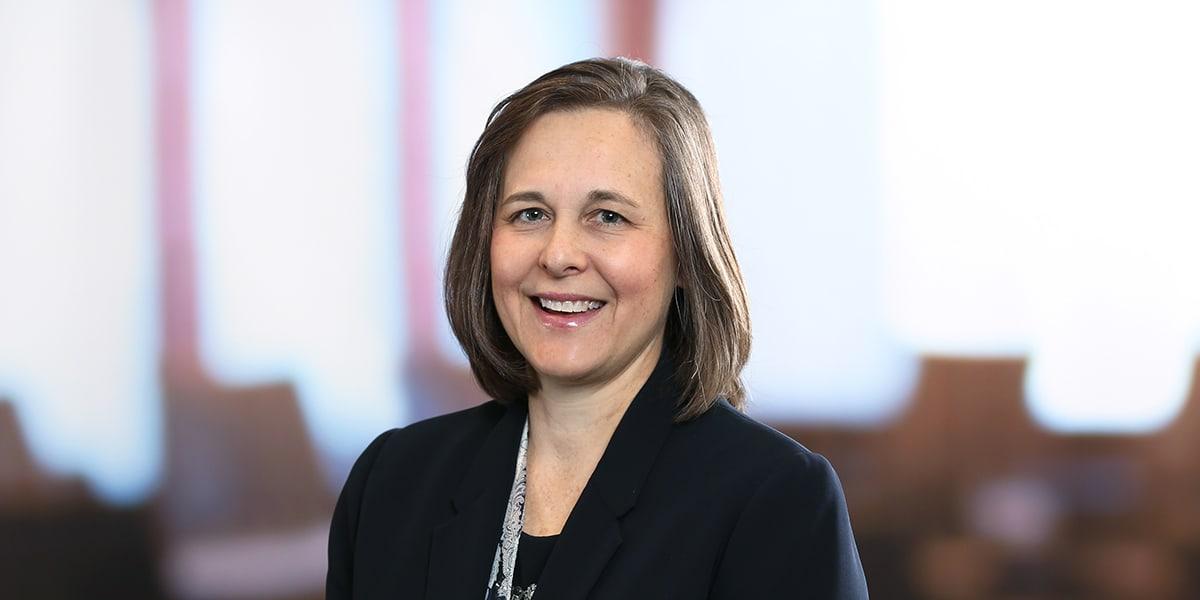 Sue is a nationally recognized pro bono pioneer with a passion for helping underserved populations and exceptional litigation skills. As chair of Mintz's Pro Bono Committee, she leads groundbreaking cases and manages pro bono matters for the firm. She has helped to defeat President Trump's first immigration travel ban in early 2017, engineer the passage of a Massachusetts restraining order law for sexual assault survivors, and create several innovative statewide model pro bono programs in Massachusetts.
Sue is a Member in the Litigation Section and is Chair of the Pro Bono Committee. Appointed the firm's first Pro Bono Partner in 2007, Sue serves as lead counsel on numerous high profile pro bono litigation matters. She also manages the firm's pro bono efforts, consisting of over 300 varied cases annually throughout Mintz's eight offices, and advises firm clients on developing and sustaining pro bono programs within their in-house legal departments.
Sue has been a tireless and innovative advocate for low-income people in Massachusetts and beyond. Through her leadership on the Access to Justice Commission, she spearheaded creative funding mechanisms to support legal aid organizations and developed the statewide civil appellate pro bono program for self-represented litigants. Nine years ago, she co-founded the Access to Justice Fellows program, in which more than 150 retired and retiring lawyers have devoted over 110,000 pro bono hours at legal services organizations, nonprofits, and the courts. 
From 2004 to 2007, Sue served as legal director of the Victim Rights Law Center, overseeing free statewide civil legal services to sexual assault survivors and providing training to legal aid attorneys nationally. While previously at Mintz, from 1993 to 2004, as an associate and then a partner, Sue handled complex commercial, white collar, defamation, land use, and insurance defense matters in both state and federal trial and appellate courts. She also performed extensive pro bono work, including oversight of the firm's Domestic Violence Project.
Following law school, Sue served as a law clerk for the Honorable Andrew A. Caffrey at the U.S. District Court for the District of Massachusetts and for the Honorable Francis P. O'Connor at the Massachusetts Supreme Judicial Court.
Education
Boston College (JD)
Dartmouth College (BA)
Experience
Served as lead counsel on several high impact immigration litigation matters with the ACLU of Massachusetts:

Achieved a groundbreaking victory for detained immigrants in a class action case, Pereira Brito v. Barr, that held that the government's bond hearings were unconstitutional,  Previously, the detainee was required to bear the burden of proof as to not being a flight risk or a danger to the community in order to be released from detention; this ruling had an immediate impact in Boston immigration court, and many class members were released from detention.
Challenged President Trump's first immigration executive order "travel ban."
Oversaw several compelling political asylum cases, including one that is the subject of a Steven Spielberg documentary, Finding Oscar.
Managed a team of Mintz Levin attorneys who advocated for the eventual passage of a new criminally enforceable restraining order law for sexual assault survivors in Massachusetts, filing a gap in the existing statute. For these efforts, the American Bar Association awarded the firm its Pro Bono Publico Award.
Successfully argued for a civil right to counsel for indigent parents in certain guardianship matters, favorably impacting hundreds of low income parents each year; Argued alongside L.B. v. Chief Justice of the Prob. & Family Ct. Dep't, 49 N.E.3d 230 (Mass. 2016).
Specialize in representing of victims of crime and the nonprofits that serve them. 
Represent several families impacted by crime, including high profile domestic violence homicides and Boston Marathon bombing survivors.  
Represent hundreds of individual domestic violence and sexual assault survivors.
Advise domestic violence shelters and rape crisis centers on a variety of legal matters.
Recognition & Awards
Best Lawyers in America: Commercial Litigation (2014 – 2022)
Profiled in the Chambers D&I North America Report 2021 on Racial Inclusion in the Legal Profession
Litigation Counsel of America 
Martindale-Hubbell AV Preeminent
Chambers Diversity & Inclusion Awards: North America, shortlisted for Pro Bono Lawyer of the Year (2020, 2021)
Recommended by The Legal 500 United States for Labor & Employment: Immigration (2020)  
Massachusetts Lawyers Weekly, 2020 Attorney of the Year Designation
Massachusetts SJC Adams Pro Bono Awards, Ralph D. Gants Award for Extraordinary Leadership in Pro Bono Services, Inaugural Recipient (2020)
The National Law Journal: Crisis Leadership Trailblazer (2020)
Corporate Counsel Women, Influence & Power in Law Awards, Law Firm Honoree in Collaborative Leadership Category (2019)
Massachusetts Bar Foundation, Great Friend of Justice Award (2019)
The Second Step, Founders' Award (2019)
Legal Services Corporation, Pro Bono Award (2017)
Volunteer Lawyers Project, Yvette Mendez Award (2017)
Boston College Law School, Women's Law Center, Woman of the Year Award (2017)
Greater Boston Chamber of Commerce, Pinnacle Award (2017)
Massachusetts Lawyers Weekly, Top Women of the Law - Circle of Excellence Award (2015)
International Bar Association Pro Bono Award (2013)
Women's Bar Association of Massachusetts, Lelia J. Robinson Award (2013)
Political Asylum/Immigration Representation (PAIR) Project Outstanding Achievement Award (2013); Pro Bono Law Firm Award (2017)
Jane Doe, Inc. Inaugural Kelly Timilty Advocate for Justice Award (2013)
Massachusetts Lawyers Weekly/Massachusetts Bar Association Excellence in Pro Bono Award (2012)
Massachusetts Super Lawyers: Legal Aid/Legal Services (2012)
Dartmouth College Alumni Award (2011, awarded to those who have demonstrated extraordinary service to Dartmouth and civic organizations in addition to career accomplishment)
Boston College Law School Curtin Center for Public Interest Pro Bono Service Award (2011)
Massachusetts Lawyers Weekly Women of Justice Award (2009)
Boston Business Journal: "40 Under 40" business leaders (2003)
Mintz Special Recognition Award for Distinguished Service and Significant Contributions to the Pro Bono Program (2003)
Mintz Pro Bono Award (1998)
Dartmouth College Young Alumni Distinguished Service Award (1996)
St. Thomas More Award, Boston College Law School (1991)
Involvement
Board of Trustees, Dartmouth College
Member, Dartmouth College Alumni Awards Committee
Member, Boston Bar Association's Women's Leadership and Advancement Forum
Co-chair, Boston College Law School Law Day Dinner
Former Co-chair, Massachusetts Access to Justice Commission
Former Chair, Massachusetts Supreme Judicial Court Standing Committee Pro Bono Legal Services
Former Member, Dartmouth College Alumni Council
Former Chair and Member, Massachusetts Commission on Judicial Conduct
Former Member, Judicial Nominating Commission
Former Chair, Merit Selection Panel for Magistrate Judge, United States District Court
Former Member, Boston Bar Association Council
Former Member, Boston Bar Association's Task Force on Expanding the Civil Right to Counsel
Former Board of Directors, Massachusetts Continuing Legal Education, Inc.
Former Board of Directors, Massachusetts Equal Justice Fund
Former Member, Trial Court Gender Equality Advisory Board
Former Board of Directors, Women's Bar Foundation
Former President, Dartmouth College Association of Alumni
Former Member, Presidential Steering Committee on Moving Dartmouth Forward
Former Board of Advisors, Nelson A. Rockefeller Center for Public Policy at Dartmouth College
Former Member, External Advisory Committee, Dartmouth College Campus Climate and Culture Initiative
Recent Insights
News & Press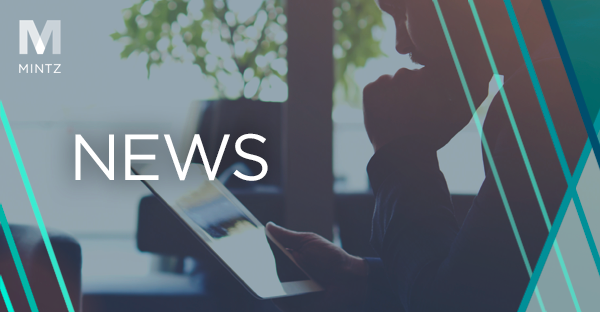 Mintz Member and Chair of the firm's Pro Bono Committee Susan Finegan was featured in the inaugural Chambers Diversity & Inclusion North America Report. In her Q&A profile, Ms. Finegan discussed the Massachusetts Access to Justice Fellows program she co-founded as well as her work on groundbreaking immigrants' rights cases.
Viewpoints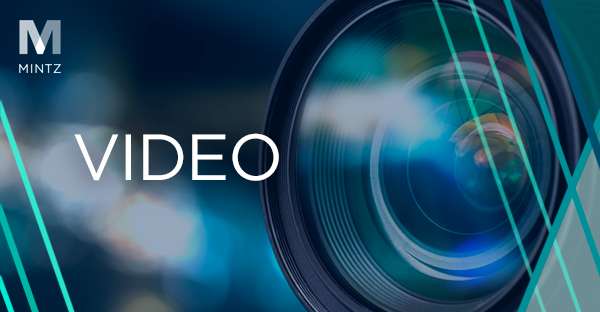 June 14, 2021
|

Video

|

By Susan Finegan
Christine Hughes speaks with Susan Finegan, Partner at Mintz on in-house counsel and pro bono work.
Read more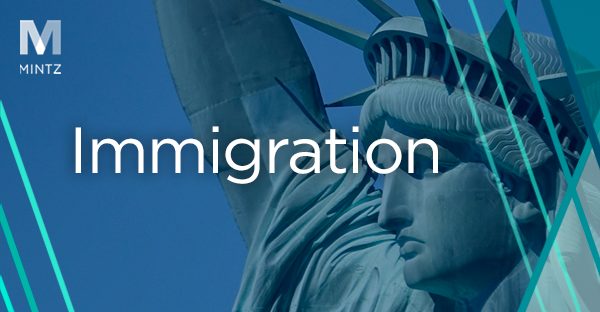 February 7, 2017
|

|

By Susan Finegan, Susan Cohen, Elizabeth Burnett, Michael Gardener, Peter Biagetti
We are currently serving as co-counsel with the ACLU of Massachusetts, the Massachusetts Attorney General's office, and others in a lawsuit against the president's executive order curbing immigration by refugees and others traveling from seven majority Muslim countries.
Read more