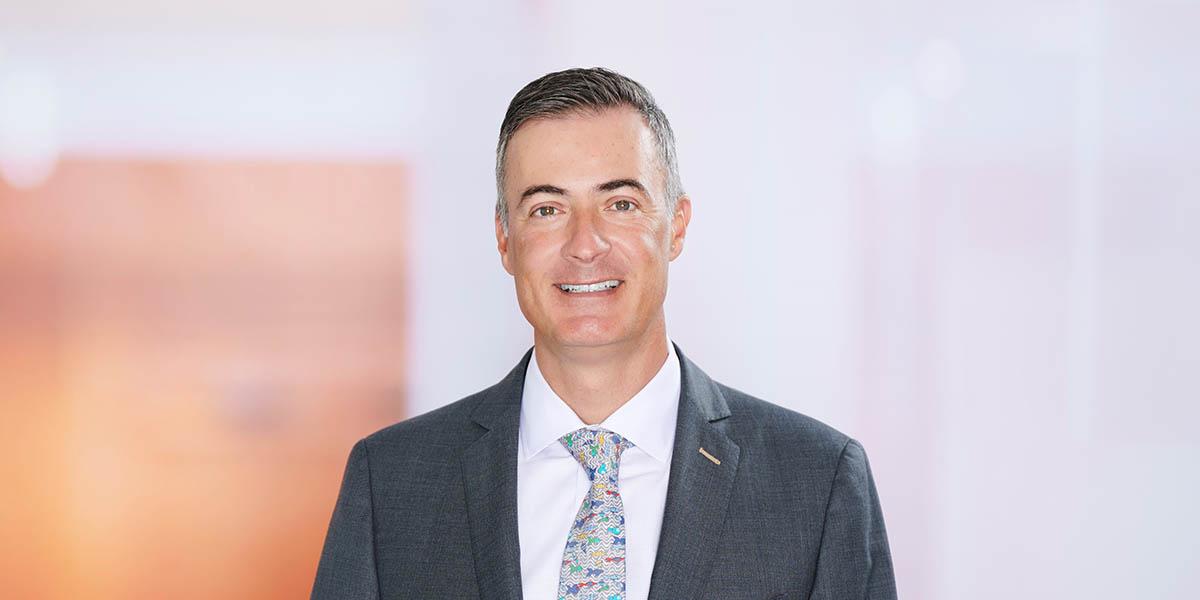 Thomas R. Burton, III
Member / Chair, Energy & Sustainability Practice
+1.617.348.3097
Tom Burton's zeal for innovation and passion for energy and sustainability have shaped the clean energy industry. He created one of the nation's first clean energy legal practices. Clients ranging from investors to entrepreneurs to Fortune 100 companies rely on him for creative and strategic legal solutions, and he has completed hundreds of venture capital and private equity financings, mergers and acquisitions, and IPOs. He guides the industry's next generation of leaders through active involvement with start-up organizations and accelerators. The Northeast Clean Energy Council recognized his pioneering role in the Northeast with a Decade of Influence award in 2017.
Tom's global practice focuses on complex corporate finance matters including mergers and acquisitions, venture capital, private equity, and securities transactions. He represents high-growth and emerging businesses, including companies in the energy and clean technology, social media and software industries, as well as life science companies, from start-ups to public companies.
In 2004, Tom founded, and currently chairs, the firm's Energy & Sustainability Practice, which has completed more than 500 transactions across energy sectors totaling over $8.5 billion since 2006. Serving more than 250 clients, spanning the ecosystem from emerging companies to large corporations, venture capital and private equity funds, investment banks, project developers, and family offices, the firm is recognized nationally as a leading law firm in the space. Tom is ranked by Best Lawyers in America in the Corporate Law section, and he is recognized by The Legal 500 United States as "rising to the fore" in energy technology for Venture Capital and Emerging Companies.
On the corporate and securities side, Tom has served as counsel in the structuring and completion of over 400 venture capital and private equity financings, representing both the funds providing the capital and the emerging growth companies seeking funding. His work in this area has raised billions of dollars. He organizes venture capital funds and represents them in their portfolio investments. Tom is also a key contributor to MintzEdge, an online resource for entrepreneurs that includes useful tools and information for starting and growing a company. In addition, he devotes a portion of his practice to counseling social enterprise companies, impact investors, and nonprofit companies.
Tom routinely counsels businesses on their growth and development, advises their boards of directors on corporate governance matters, and participates in an array of transactions, from private and public offerings to mergers and acquisitions, joint ventures, and technology transfer matters. Tom also has experience in advising investment banks in private placements and underwritten public offerings of equity securities, and in their role as financial advisor in mergers and acquisitions.
He applies his background in corporate finance to counsel energy and clean technology companies through all stages of formation, financing, and exits. His energy and clean technology clients span markets such as solar and wind, smart grid and energy efficiency, energy storage, water technologies, waste treatment, biofuels, electric vehicles, and green buildings.
Education
Boston College (JD, Order of the Coif)
Boston College (BA)
Recognition & Awards
Decade of Influence Award, NECEC (2017)
JD Supra: Top Author, Readers' Choice Awards – Energy (2017 - 2019)
Best Lawyers in America: Corporate Law (2015 - 2020)
Wunder Capital: 100 People Shaping Cleantech on Twitter (2015)
Recognized by The Legal 500 United States as "rising to the fore" in energy technology for Venture Capital and Emerging Companies (2014)
Included on the Massachusetts Super Lawyers list: Securities & Corporate Finance (2004, 2010 – 2019)
Euromoney's LMG Cleantech & Renewable Energy: Top 100 Lawyers in CleanTech (2013)
Euromoney's LMG Cleantech & Renewable Energy: Top 10 Clean Technology and Renewables Law Firm
Watershed Capital Group: #2 US Clean Technology law firm
World Technology Award Finalist: Law (2010) (The World Technology Network awards are released in association with Time, Fortune, Technology Review, CNN, and Science)
Boston Business Journal: 40 Under 40 (2009)
Susan Grant Desmaris Award, Boston College Law School
Order of the Coif, Boston College Law School
Involvement
Chair, Boston College Law Day (2017, 2018)
Selection Committee Member, Big Path Capital's SmarterMoney+ Review (2016)
Presenter, Cleantech Open Northeast CleanWeb Prize by Mintz & EnerNOC, Inc. (2014, 2015)
Judge, MIT $100K Pitch Competition (2015, 2016)
Judge, Cleantech Open Northeast Regional Finals (2012 – 2015, 2018)
Presenter, Department of Energy Clean Energy Business Plan Competition (2012 - 2014)
Judge, MIT Clean Energy Prize; Grand Prize (2018), Track Final Round (2014), Grand Prize (2012), and Energy Efficiency and Infrastructure Finals (2011)
Co-chair, Massachusetts Water Innovation Mission to Israel (2012)
Judge, Cleantech Open National Finals (2010, 2011)
Judge, MassChallenge Business Plan Competition (2010)
Chair-Elect, New England Aquarium Board of Trustees
Member, Board of Directors, Boston Golf Club
Advisory committee member, Flutie Spectrum Enterprises LLC
Board of Trustees, Doug Flutie Jr. Foundation for Autism (2008 - 2014)
Advisory committee member, UMass Lowell Center for Sustainable Production Cleantech Project: An Agenda for a Healthy Economy
President, Boston College Law School Alumni Board of Directors (2016)
Recent Insights
News & Press A July 8 article published by The Boston Globe reported that the New England Aquarium is aiming to become a bold advocate on environmental matters, in conjunction with its plans for significant expansion.

Mintz Member and Chair of the Energy & Sustainability practice Tom Burton, Chair-Elect of the New England Aquarium Board of Trustees, recently led the search committee for the aquarium's chief executive, Vikki Spruill, a longtime advocate for marine conservation. "Board members believe the nonprofit needs to forcefully advocate for conservation measures, and educate the public about what they can do," Mr. Burton said.

The article also noted that ML Strategies is registered to represent the aquarium with respect to waterfront development on and around Central Wharf.